And no, it's not Vail, Winter Park, or Aspen Mountain.
Colorado offers some of the best skiing and riding in the United States. Snowfall amounts during major dumps can be spectacular and dry. Ski resorts range from top-end, world-class resorts to single-lift, family-run operations.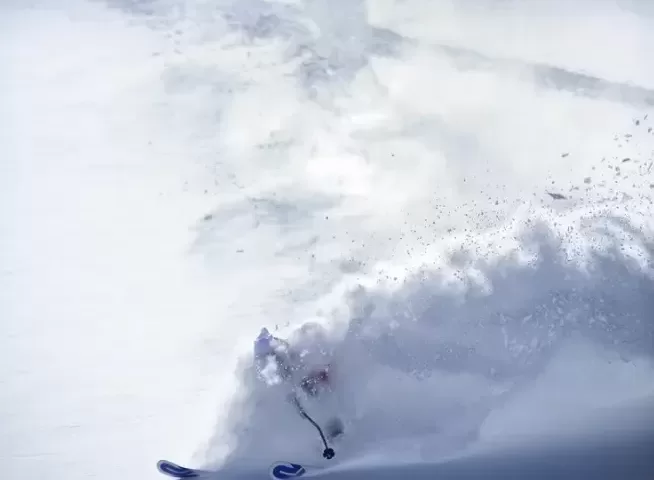 Disclaimer: My favorite conditions are waist deep and sh*t your pants steep tree runs.
That means you may hear about certain Colorado ski resorts more than others, even if they are overrated. I've skied at almost every Colorado ski resort in the past four years and this is my take.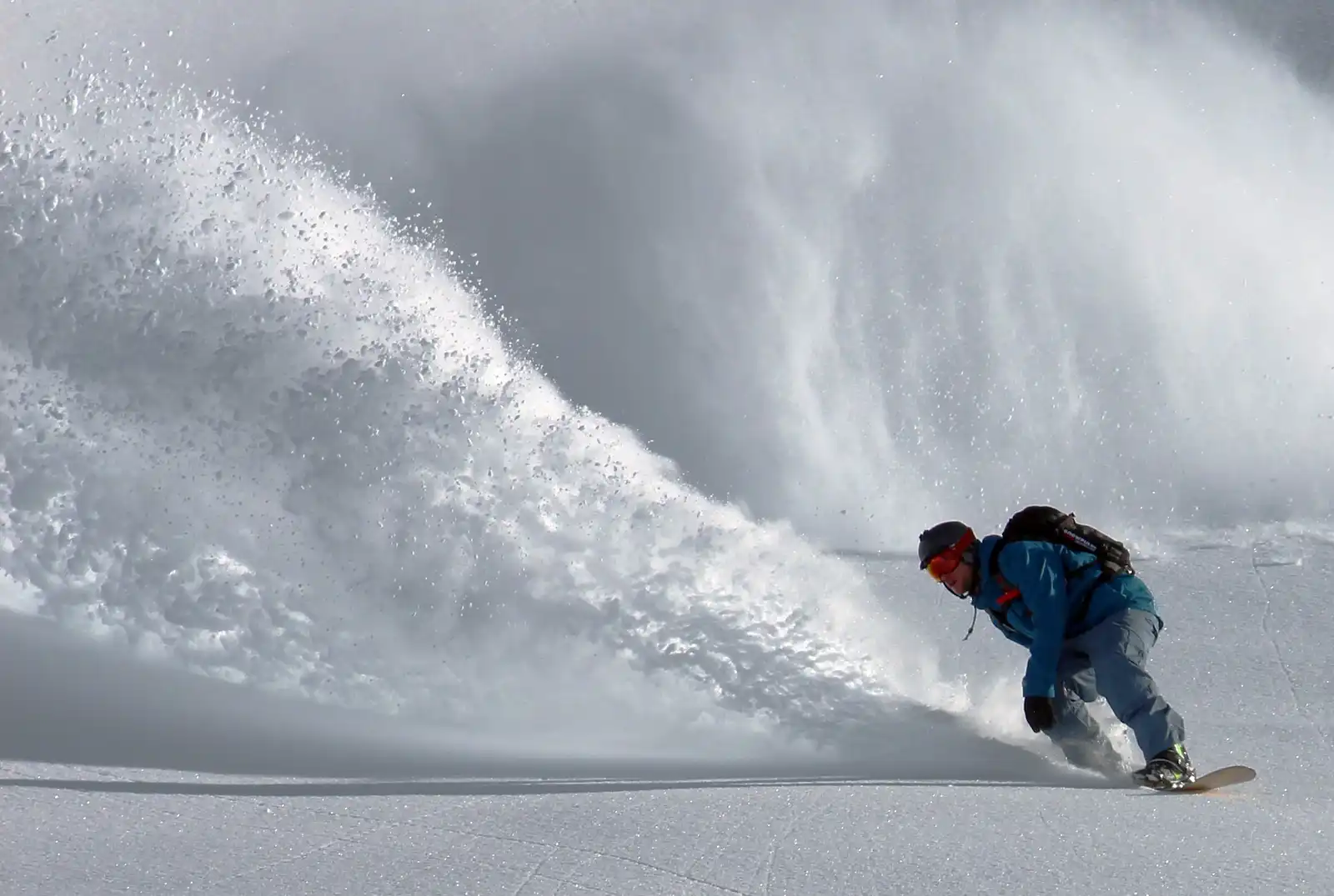 That being said, my favorite mountains have a few similar qualities:
– Lots of vertical
– Gladed tree runs
– Big mountain terrain
– Short lift lines
– Good local vibes
01.

   Silverton Mountain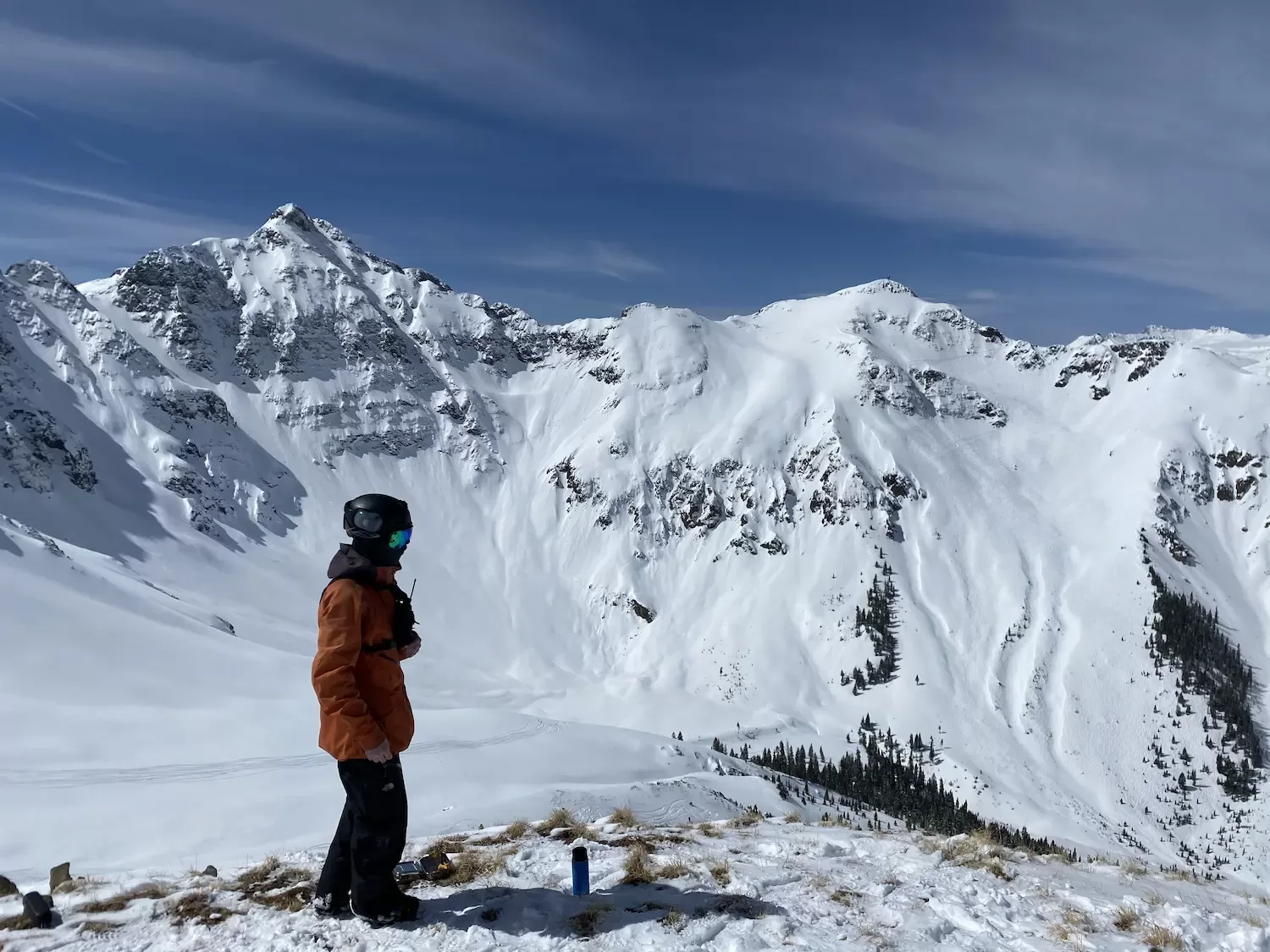 I can't make this list without talking about the resort in my backyard, Silverton. Although "resort" is a bit of a misnomer; it only has one lift. It's almost like lift-accessed backcountry. Silverton Mountain is an alternative to crowded resorts. One chairlift services 1,819 acres of the best high mountain skiing in the state. Twenty-two thousand acres are accessible only by hiking and helicopter.
Lift: 1 double

Fun fact: That lift is actually from Mammoth Mountain in California!

Top elevation: 13,487 ft
Chair elevation: 12,300 ft
Base elevation: 10,400 ft
Annual snowfall: 400″ +
Skiable acres: 26,819
Lift Serviced Vertical Drop: 1,900 ft
Hike-To & Helicopter Accessible Vertical Drop: 3,887 ft
Easiest Run: 35 degrees

30 degrees is a steep run at your average ski area
Important: You will need your avalanche beacon, probe, shovel (rentals available), and a pack to carry the gear.
View this post on Instagram
Okay, back to why I love Silverton Mountain.
It's "guide-only" in the Winter and unguided in the Spring. If you buy a Spring Pass, you can purchase heli drops for $59 as of 2022. The vibes hit different here and you can catch a lot of locals down at the base either truck camping or having an apres.
So here's how Silverton works: you hop on the 2-pack, ride up and take in the views, then hop off the lift and unstrap/unclip and walk up a short hill. From here, you can go in most directions up a boot pack to some seriously gnarly terrain.
Note: This applies to every ski area, but do not duck the ropes at Silverton. They take it very seriously, as should you. The San Juans are pretty avalanche-prone so stuff is roped off for a reason. Duck a rope? You'll get your pass chopped in half, a visit from Chuck the sheriff, an $1,000 fine, and a court date.
Pros: Steep terrain, tree runs, affordable heli-skiing, good vibes
Cons: This isn't a con for me but might be for some, but there are minimal services. There is literally one hut to check-in and one lift with some porta-potties.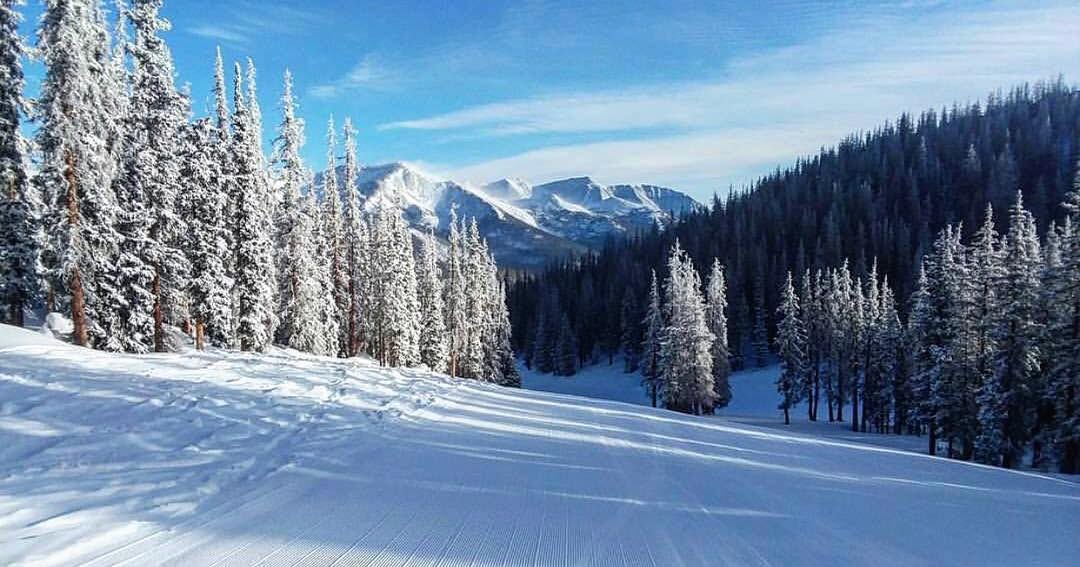 Monarch Mountain is a ski resort located in Central Colorado near the town of Salida. It has been going strong since 1939 and still offers some exceptional skiing for all levels, with an average of 300 inches of snowfall each year.
Fun Fact: Monarch is one of the last ski resorts not to make any snow. That's right, it's all-natural.
Chairs: 7
Skiable acres: 800
Lift Access Acres: 670
Hiking Access Acres: 130
Guided Backcountry Acres: 635
Base Elevation: 10,790 ft
Summit Elevation: 11,952 ft
Vertical Drop: 1,162 ft
Here's why I love Monarch Mountain
The tree runs are impressive. The terrain preserves powder well after large storms and I've found fresh lines in inbounds days after a storm. The Mirkwood Bowl offers hike-to terrain if you want a little extra cardio and are a powderhound like me. Also, the lift lines are pretty nonexistent.
Pros: Receives good snowfall, short lift lines, dry powder, good local vibes, gladed tree runs
Cons: It's not a huge con, but the vertical is only 1,162 feet, so the "big mountain" runs are relatively short. Also, there is no lodging at the base, which is also not a con for me.
03.

   Wolf Creek Ski Area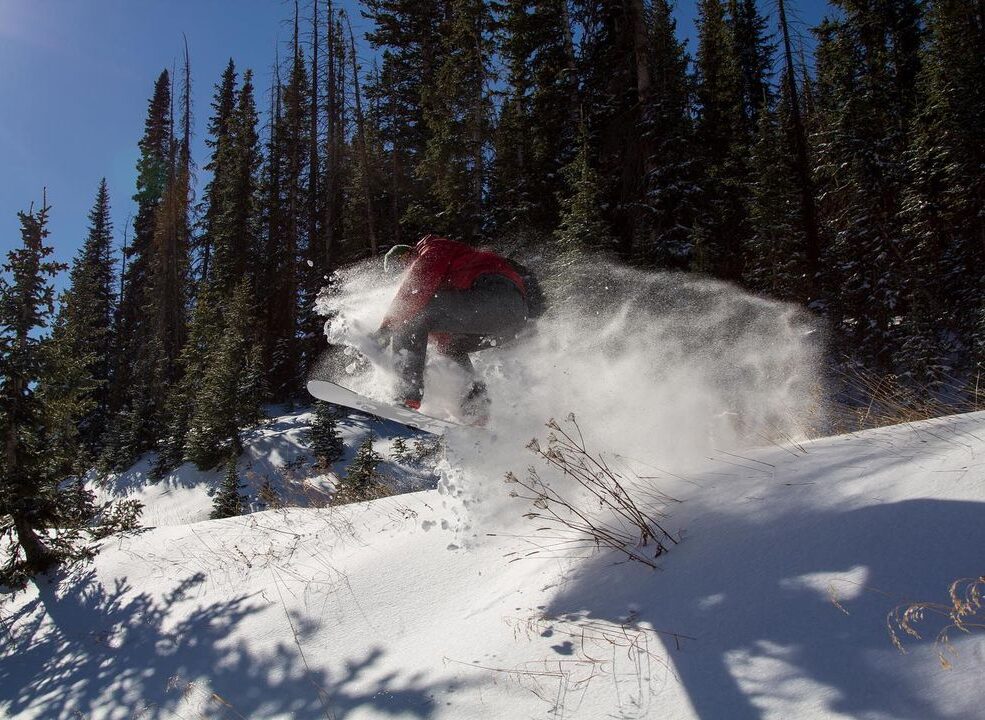 In the southern San Juan Mountains of southwest Colorado is Wolf Creek Ski Area. This ski area is a relatively small resort with nine lifts but receives the most snow in Colorado on average.
Wolf Creek receives an astonishing 430 inches (nearly 35 feet) of snow annually, making it the most snow in Colorado. The ski area offers 1,600 acres of skiable terrain and 1,604 feet of vertical. The ski area opens on November 4th and closes in April 2022. Wolf Creek Ski Area is known for fresh snow and it receives a lot of snow in significant storms (did I say that already? Guess I have powder brain!) When storms roll through this area, you can expect to be floating down feet of snow at Wolf Creek Ski Area. The nearest place to stay is about 35 minutes away at Pagosa Springs on the west side of the pass.
Skiable Acres: 1,600
Vertical Drop: 1,604 feet
Base Elevation: 10,300 feet
Summit Elevation: 11,904 feet
Longest Run: 2 miles – Navajo Trail
Annual Snowfall: 430 Natural Inches
Lifts: 9
Here's why I love Wolf Creek Ski Area.
Wolf Creek is positioned to receive a ton of snow due to wind and location. You can really get in your powder days here. Lots of the terrain is easy/intermediate, and there is some hike-to terrain that is more advanced. The tree runs here are phenomenal. Because it's not near any major city and doesn't have lodging, it's harder to access so the crowds are slim.
Pros: Deep, short lift lines, great ree runs
Cons: Flat in many areas meaning we snowboarders have to hop around and look silly to get out of some tough places. Or worse, unstrap and walk out ?.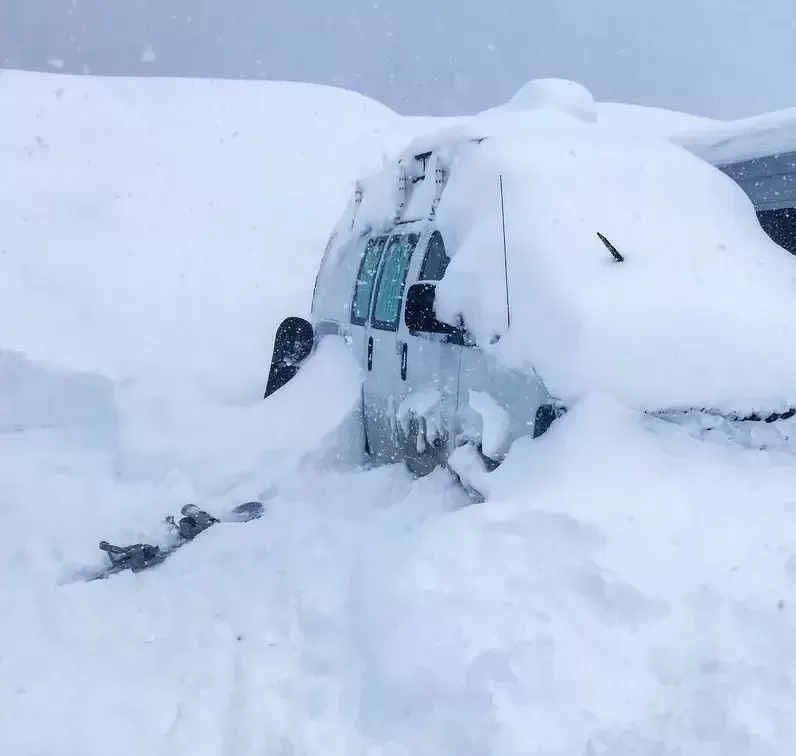 my van dumped on at Copper Mountain
Copper Mountain is a family-friendly resort that's an hour's drive from Denver. It offers over 2,000 acres of skiable terrain and has been rated as one of the best ski resorts in Colorado for many years.
Base Elevation: 9,712 feet
Summit Elevation: 12,441 feet
Vertical: 2,738 feet
Chairlifts: 24
Lift Capacity: 32,324 skiers per hour
Skiable Acres: 2,507 acres
Marked Trails: 140 marked trails
Terrain: 21% beginner, 25% intermediate, 36% advanced, 18% expert
Average Snowfall: 305 inches
Here's why I love Copper Mountain.
There's lots of expert terrain here and it has all the features of a "big resort" – high-speed chair lifts, the blue bubble, gondola, etc. – but hasn't quite sold out yet. Yup, Copper Mountain, is the only top-10 resort not owned by Alterra or Vail Resorts. That's a score in our book!
Some notable runs include West Bowls, The Ridge Chutes, Ajax Peak, and Fields Of Fire Express Gondola.
Pros: Advanced terrain, lots of skiable acres, white-knuckle and mellow tree runs
Cons: Close to the Front Range and therefore long lift lines at times
Keep reading for some more fun facts and common Colorado ski resorts FAQs.
CLICK TO JUMP TO SECTION:
Colorado Heli Skiing
Cat skiing and heli-skiing are superb ways for powder hounds to escape the crowds. They're also an excellent way for advanced skiers and riders to get their feet wet.
Probably the most financially accessible heli-skiing is through Silverton's spring pass and unguided season. They offer $59 heli drops when you purchase an unguided pass. Other heli-skiing adventures can run you $1,600-$3,000 per person. But, it's a once-in-a-lifetime opportunity, you know?
Telluride Helitrax offers a day heli-skiing tour in Telluride, Colorado.
It is the first of its kind and has been operating for about 5 years. This company specializes in making people feel like they're on top of the world with their epic views from above that are unparalleled by any other ski resort's terrain or lifts.
Information About Telluride Ski Resort
View this post on Instagram
The Telluride Ski Resort is a remote ski resort in the San Juan Mountains. Add to that a high-end ski resort with heart-pounding terrain, consistently good snowfall amounts, and it's no wonder Telluride has become such a fantastic destination. The mountain offers beginner, intermediate, and advanced level runs; experts will find a substantial amount of hike-to terrain.
While Telluride is a popular resort, it can be pricey and demand in the high season causes prices to go up. It's worth the trip for skiers who want to ski on top of mountains with beautiful views all around them.
Anyone can take a ride on the gondola to explore Telluride. Skiers staying in Telluride can ski all the way down to the town.
Why isn't Telluride in the top 4 list above?
The only reason Tellirude didn't make our top 4 list is that it's pretty financially inaccessible for most. The ski resort itself is super awesome and offers tons of incredible terrain. The (free for now) gondola going from the Mountain down to town is also a substantial (and scenic) bonus. I would love to ski Telluride more often, but it's going to cost you. But if you've never been, send it.
Which ski resorts are close to Denver?
Echo Mountain, A-Basin, Eldora Mountain, Loveland Ski Resort, and Sunlight Mountain Resort are all within an hour from the Denver Metro area.
Which Colorado ski resort is the best for beginners or families?
View this post on Instagram
Pictured above: not a beginner, but don't worry, your little one will be outpacing you like this soon enough!
While all Colorado resorts have some family-friendly and beginner areas and activities, the following are the top-rated:
Crested Butte (except now it's owned by Vail, yuck).
Beaver Creek (also owned by Vail).
Snowmass
Winter Park
Breckenridge & Keystone (yup, also owned by Vail).
Purgatory Mountain – I own a condo here, so it pains me not to include it in the top 4 list above. Kids ski free, so it's family-friendly.
Steamboat
How many Colorado ski resorts are there?
Colorado has 32 ski resorts as of 2022. Big resorts such as Breck, Vail, and Copper are the most popular choices for Colorado ski resorts but are definitely not our favorite (except Copper).
What Colorado ski resorts get the most snow?
Wolf Creek Ski Area gets the most snow of any resort in Colorado — an astounding annual average of 430 inches.
Do any Colorado ski resorts have hot springs?
View this post on Instagram
Sunlight Mountain Resort is 12 miles from Glenwood Springs
Loveland Ski Resort, A-Basin, and Echo Mountain are all near Indian Hot Springs in Idaho Springs (about 25-45 minutes drive)
Pagosa Springs is about 30 minutes from Wolf Creek Ski Area
Strawberry Park Hot Springs is located in Steamboat Springs
Trimble Hot Springs (now known as Durango Hot Springs) is about 25 minutes from Purgatory Ski Resort
For Powderhounds
The best ski resorts in Colorado are high elevation mountains. If you're looking to get the most out of your skis, consider skiing at a mountain that's higher than 8,000 feet above sea level. Some people may choose to allow some time to acclimate before hitting the slopes, as the elevation can be hard on your body and takes time to adjust.
Other options for great places include Arapahoe Basin and Breckenridge, which is known for its après-ski scene, and Keystone.
Wolf Creek (our top 4) is one of the most popular ski resorts in Colorado because it offers a variety of terrain and has high alpine bowls.
Regardless of the season, skiers and snowboarders will find a ski resort that suits their needs.
When is the best time to ski in Colorado?
When there is snow on the ground and skis on your feet, right? Anyway.
The best month for skiing in Colorado is January or February. In December, things are usually still starting to fill in, and are less sketchy by January.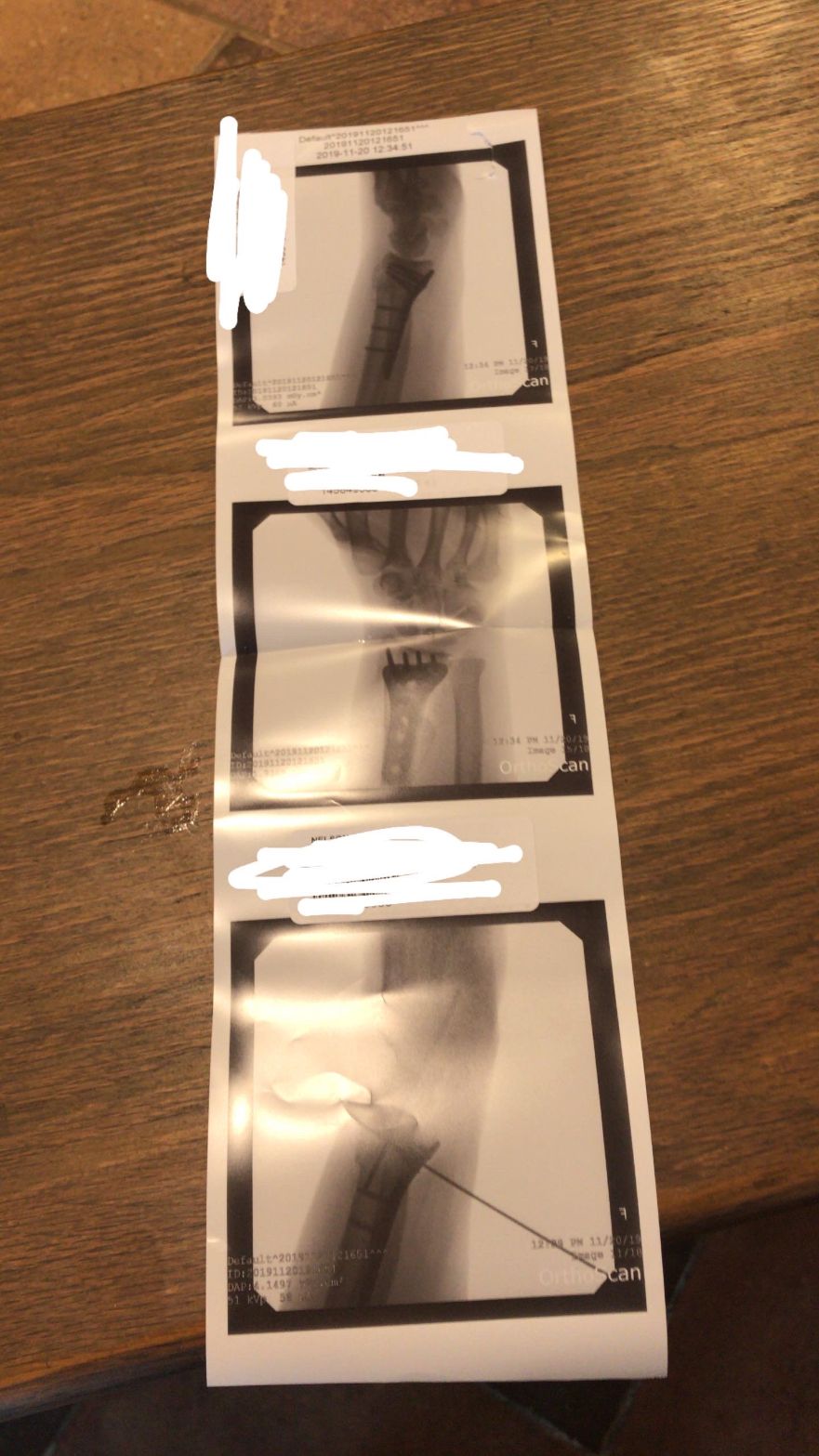 PRO TIP: Don't be at any ski resort on opening day for the ribbon of death and subsequently break your wrist. Or, just don't be a second-year all-team Jerry rushing to Copper Mountain like me. And yes, I broke my wrist and drove home the same day back to Purgatory Ski Resort, 0/10 recommend.
Most ski resorts close by the end of March or April, and Arapahoe Basin Resort can stay open until June or even July. However, most resorts have a reasonable amount of snow at Christmas time. Again, by reasonable, we mean groomers and supplemented by man-made snow.
Lower elevation ski resorts, such as Steamboat, sometimes peak in February with spring-like conditions near the end of the month and into the beginning of March.
I would like to note here that "average" snowfall and temps don't mean much anymore due to climate change. There have been some weird and shifty conditions the past few years so it's less predictable.
What are the cheapest ski resorts in Colorado?
The best cheap ski resorts in Colorado are Winter Park, Eldora, Loveland, Ski Cooper, Purgatory Ski Resort, Powderhorn, and Sunlight Mountain.
Want to go cheaper? Don't ski at a resort. Just make sure you're adequately equipped both physically, mentally, and with an Avy 1 course and avy gear minimum before you do so.
Tips for Skiing in Colorado
Some tips for skiing in Colorado is to allow some time to acclimate before hitting the slopes. It is also helpful to learn more about how to avoid altitude sickness, which can be a significant factor that affects an individual's ability and performance on the mountain.
The Best Weather Report for Skiers
For the more accurate snow reports and detailed forecasts, I recommend Joel Gratz's Snow Report. I look on OpenSnow and NOAA for the most accurate conditions, but you can also check the local weather report on the Colorado ski resort's website.
Here are some other ski resorts in Colorado to consider.
Loveland Ski Area
View this post on Instagram
I love this place! Great skiing, easily accessible, and not crowded.
Vail Mountain Resort
View this post on Instagram
LOL, yeah right. I only included the name "Vail" in this blog for SEO purposes (meaning you found my blog when you searched for something related to Colorado ski resorts). Vail gets a lot of hate, but trust me, it's well deserved.
Breckenridge Ski Resort
View this post on Instagram
Breckenridge Ski Resort is an excellent place to stay among Colorado ski resorts. It has undergone recent upgrades and new guest-services facilities with childcare facilities and equipment rental facilities can be found here. If you're looking for a quieter getaway, Breckenridge is also close to Silverthorne which hosts more moderate hotels nearby if you can't find accommodation here.
Breckenridge Ski Resort is located in the heart of Colorado's Rocky Mountains. Breckenridge is spread out over a series of peaks, each with its own unique terrain. Its epicenter point is at 8,133 feet (2,438 meters) and many trails lead to different parts of town from there. The resort has developed some world-class ski runs for both experienced skiers and beginners alike.
Breckenridge is one of the best ski resorts in Colorado for an affordable price tag.
Steamboat Ski Resort
View this post on Instagram
Steamboat is one of the most popular ski resorts in Colorado. It's a big resort with plenty of terrain, new terrain opening up some steep and deep powder stashes, and Western heritage and cowboy culture. Steamboat Springs is far off the I-70 weekend traffic jam extravaganza and a fair distance from the other major ski resorts in Colorado.
Aspen Highlands Ski Resort
View this post on Instagram
The ski resorts in Aspen Colorado deserve an honorable mention.
Aspen Highlands is a local favorite with (sometimes) uncrowded slopes and views of the gorgeous Maroon Bells. The resort has plenty of lodging options, including hotels that are within walking distance to the ski lift and have free shuttle service to Aspen Mountain.
Arapahoe Basin
View this post on Instagram
Arapahoe Basin is one of the best resorts in Colorado. It's included on several multi-resort and multi-day passes, making it easy for guests to come down from Denver and enjoy a day or two at this resort. The mountain's big attractions are its atmosphere and access from Denver.
I skied there on the 4th of July in 2018 and you'd don't want to miss the pond skim.
Eldora Mountain Resort
View this post on Instagram
The Eldora Mountain Resort is the perfect destination for riders of all types. It features 300 inches of snow each year, a children's center, and a low-key family-friendly atmosphere.
Purgatory Resort
Purgatory Resort is an unbeatable option for those who want to escape the hustle and bustle of city life. I own a condo here but I didn't include it in my top 4 because it lacks snowfall and steep terrain.
Don't hate me for saying that though! I love Purgatory and it's a very mellow ski resort where you don't have to worry too much about steeps and cliffs, but I am a powderhound.
Purgatory Resort is one of the best secret Colorado ski resorts. It's a short drive from Durango, but it still has plenty to offer for those looking for a vacation away from home. Purgatory offers four chairlifts and two surface lifts that are all serviced by an experienced ski patrol.
The mountain also features about 300 acres of skiable terrain with three bowls and six peaks, meaning there's something for everyone in your group to enjoy as well as some super fun tree skiing.
Purgatory Resort is primarily a family-oriented ski hill. But those of us with advanced ski levels can find some challenging places. I personally love Styx, Upper and Lower Hades, and the terrain off Lift 8 on the backside. McCormicks Maze is my absolute favorite fun at the resort and I still have dreams and #FOMO about this relaxed and mellow tree run/gully on the backside of Purg.
All kids under 12 years old ski for free at Purgatory Resort in Colorado.
Map of Ski Resort Colorado
If you're looking for a map of a particular resort, the best way to do this is to google "ski resort map [insert Colorado ski resort name]". Sometimes I like to try out a new resort without looking at the map and attempt to get lost. I'm not suggesting you do that though!
Sometimes it's good to get a lay of the land so you can scout out some potential powder stashes and scheme with your buddies.
Ski Passes and Deals
View this post on Instagram
There are a few ski passes and deals. I will admit, most are hated by Colorado mountain town locals, but I'm still going to list them for accuracy purposes.
Ikon Pass includes unlimited access to Steamboat, Winter Park, Copper Mountain, and Eldora for seven days each. It can be good for skiers that want to hit a bunch of resorts in the US and Western Canada. I used the IKON Pass when I did my 2020-2021 Coronapowder Camper Van Extravaganza Tour.
Mountain Collective is more restrictive than Ikon Pass in Colorado with a total of 46 days skiing allowed without blackout dates. Epic Pass is probably the "best" pass for skiing multiple resorts in Colorado, but be prepared to receive some hate from locals if they see your Epic Pass on your left arm. No seriously! Anyway, it covers Vail, Beaver Creek, Keystone, Breckenridge, Crested Butte and 7 days at Telluride.
Colorado Ski Towns
Colorado ski towns are all over the state, with some more popular than others.
Some Colorado ski towns have purpose-built features that make them unique. Aspen and Breckenridge are bustling and trendy while other small town resorts offer a rustic experience. Telluride is one of those beautiful Colorado ski towns as well. Steamboat is another famous Colorado ski town in addition to being a memorable area for fishing or hiking up mountains.
Snow in Colorado
The state of Colorado receives a snowfall of 220 to 430 inches per season. The skiing in the area is generally good quality and there are many secret ski resorts that you may not know about.
Ski resorts in Colorado generally open around December and close by April. Lower elevation means warmer temperature, which is good for something different during the winter months. Skiing in Colorado can be a great experience year-round with all four seasons offering various types of snow conditions and activities to enjoy!
More Reasons to Go Skiing in Colorado
– Powderhounds can escape the crowds with a day or more of snowcat skiing or heli-skiing
– Beginner, Intermediate to Expert level skiers will have fun at almost all ski resorts in Colorado
– High elevation = dry snow (and yeah, I'm going to call it champagne powder. Take that, Utah).
– Some of the best mountain views
In Constant Pursuit Of Powder Paradise
Colorado has some of the highest snowfalls in North America and it averages 304 inches per season, with 220-430 inch seasons.
This means if you're a fair-weather skier, your odds are good! Many ski resorts boast 300 days of sunshine, which means bluebird powder days can be enjoyed.
For a powderhound like me, I prefer a cold, slap-your-face-with-cold-wind and knock you sideways white-out condition kind of day, but hey, that's just me.
I hope you enjoyed reading this! Feel free to leave a comment below if you want to add your two cents to the conversation.