Table of Contents:
Hi! My name is Elizabeth, and I've been self-employed for nearly a decade. That means I must find creative retirement methods since I won't get a pension or 401k. One of the ways I've generated income is by renting out my condo at Purgatory Ski Resort in Durango, CO, on Airbnb.
I've been an Airbnb Superhost for over four years and have managed 5+ rentals.
In this blog, I will teach you how to start an Airbnb and, more importantly, how to make it successful.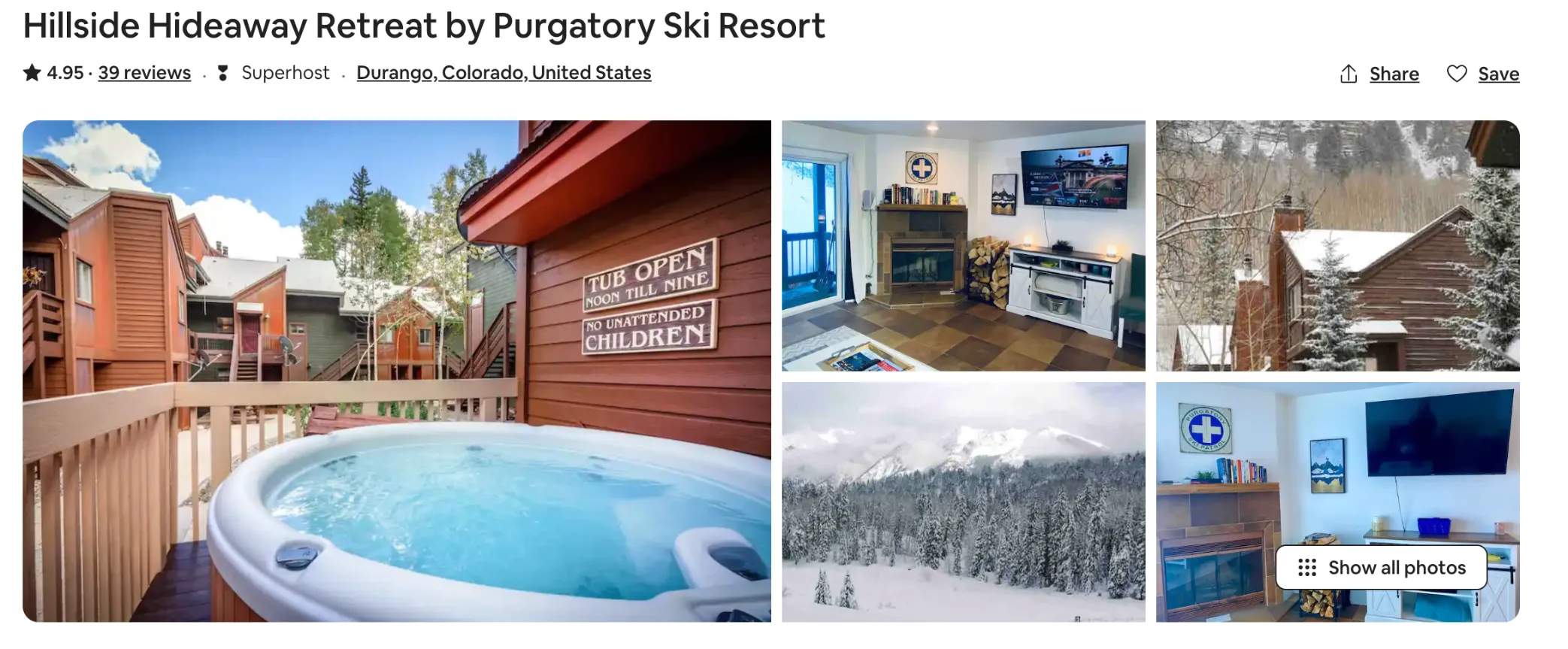 10 Steps to Starting an Airbnb Business & How to Become a Host for Airbnb
This helpful guide will give you all the information you need to become a successful Airbnb business owner.
I'll cover everything from creating listings and setting prices to interacting with guests and providing amenities. By the end of this guide, you'll be well-equipped to earn some extra income on Airbnb.
1. Rental Property Selection
When selecting an Airbnb property, there are several factors to consider. Firstly, you should research the area in which you plan to invest, determining if it is a tourist destination, has a strong economy and business climate, and has few restrictions on Airbnb rentals.
Secondly, you should identify who your rental market will be and whether it will be vacationers, business travelers, or both.
At my Purgatory Ski Resort condo, I determined that my target demographic is couples in their 20s and 30s with disposable income and no children who like skiing and hiking. My second target demographic is families of 4 or fewer looking for budget-friendly accommodations and interested in exploring the mountains with their family or going on a family ski vacation at Purgatory. My third demographic is remote workers looking to explore the area for 1-3 months. My condo is the perfect spot for both demographics because there is enough space to sleep four, and it has a kitchen and other comfortable amenities for long-term stays.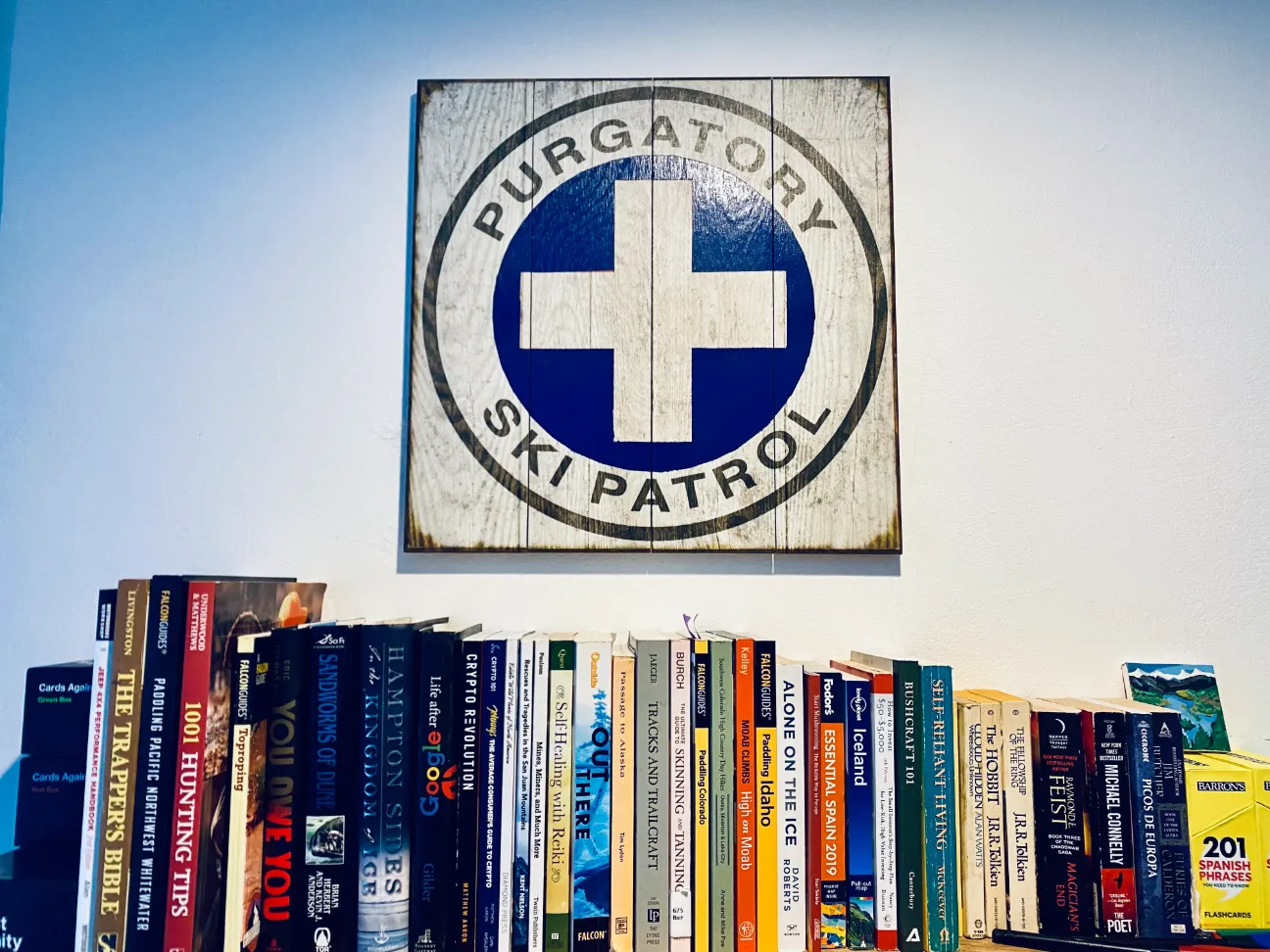 2. Investment & Operating Costs for Your Vacation Rental Business
Starting an Airbnb business involves investment and operating costs that investors should consider before taking the plunge.
When purchasing a property, investors should account for costs such as insurance, HOA, taxes, utilities, and mortgage (if applicable). Additionally, recurring expenses are associated with running an Airbnb business, such as permits, management fees, cleaning services, marketing, and remodeling. Budgeting for linen and towel costs, amenities and toiletries, and outfitting the property is also essential.
Finally, investors should budget for maintenance, repairs, and additional marketing expenses to stand out from the competition. As with any new business venture, it's essential to research the most profitable markets and determine what type of property you can afford and any necessary remodeling and repairs.
What I did: I bought a condo at Purgatory Ski Resort in 2018 as my first home without an FHA and put 10% down. The apartment cost $121,000, fully furnished, and I secured a 7% interest rate. In 2020, I refinanced the condo at 2.3%, and my monthly mortgage cost is $505. My condo costs, including HOA and utilities, are around $1,200 in the winter and $1,100 in the summer.
Breakdown of my costs:
$545: Mortgage, property taxes, insurance, etc. However, I pay to double this toward my principal, so I can repay my loan faster.
$432: HOA ("snow removal," water, sewer, general condo maintenance)
$40-160: Electricity. Heating the condo in the winter costs a lot, but without A/C, my electricity costs are minimal in the summer months.
$120: Starlink Internet. My condo does not have fiber optics, so I opted for a Starlink Dish so my guests can stream fast and work from home. It's a great amenity for my Airbnb guests.
3. Startup Costs
What are the startup costs for an Airbnb business?
Purchase Cost: This will depend on the property or properties you rent out.
Insurance: A minimum of $500 is recommended for insurance coverage.
Furniture Cost: The cost to furnish your rental spaces can range from $2,000 to $6,000.
Utilities and Other Subscriptions: This cost can range from $40 to $470 monthly.
Home Outfitting: This can range from $200 to $500, depending on what is needed to make the rental space comfortable for guests.
Consumable Goods: You should budget $50 and up for consumable goods.
Services (ex: photographer): You should budget around $100 and up for services such as a photographer.
4. Short Term Rental Licenses and Permits
What licenses and permits are needed for an Airbnb business?




To run an Airbnb business, you must ensure your business has all the required permits and licenses. Generally speaking, you'll need a business license, a Lodgers Tax License, or a Transient Occupancy Tax (TOT) certificate. You'll also need to register your Airbnb business with the local county agency responsible for collecting all hotel taxes. Additionally, depending on your location, you may have to apply for a Land Use Permit.
Furthermore, you must ensure that your Airbnb business complies with local zoning restrictions and meets local health and safety requirements. To do this, you may need to obtain a general business license or short-term rental permit, as well as permission from your landlord or homeowners association to rent your home on a short-term basis. You should also know municipal laws, lease limitations, and neighborhood expectations.
Finally, it's important to note that different tax jurisdictions may require Airbnb hosts to collect the local occupancy tax on their behalf or consider hosts responsible for paying income tax on their Airbnb earnings. Depending on where you live, there might be requirements at the country, state, city, or property level, such as registration, permits, licenses, safety certifications, and additional insurance.
Failure to acquire necessary permits and licenses can result in hefty fines or even cause your business to be shut down, so it's vital to first research the local laws and regulations to abide by them.
My Take: Here in Durango, I called the city to ask what I needed to do to report my condo as a short-term rental. They laughed, thanked me for calling, and informed me that most people did not bother to call. They also let me know that I didn't need to do anything. However, your town or municipality might not be as chill as Durango.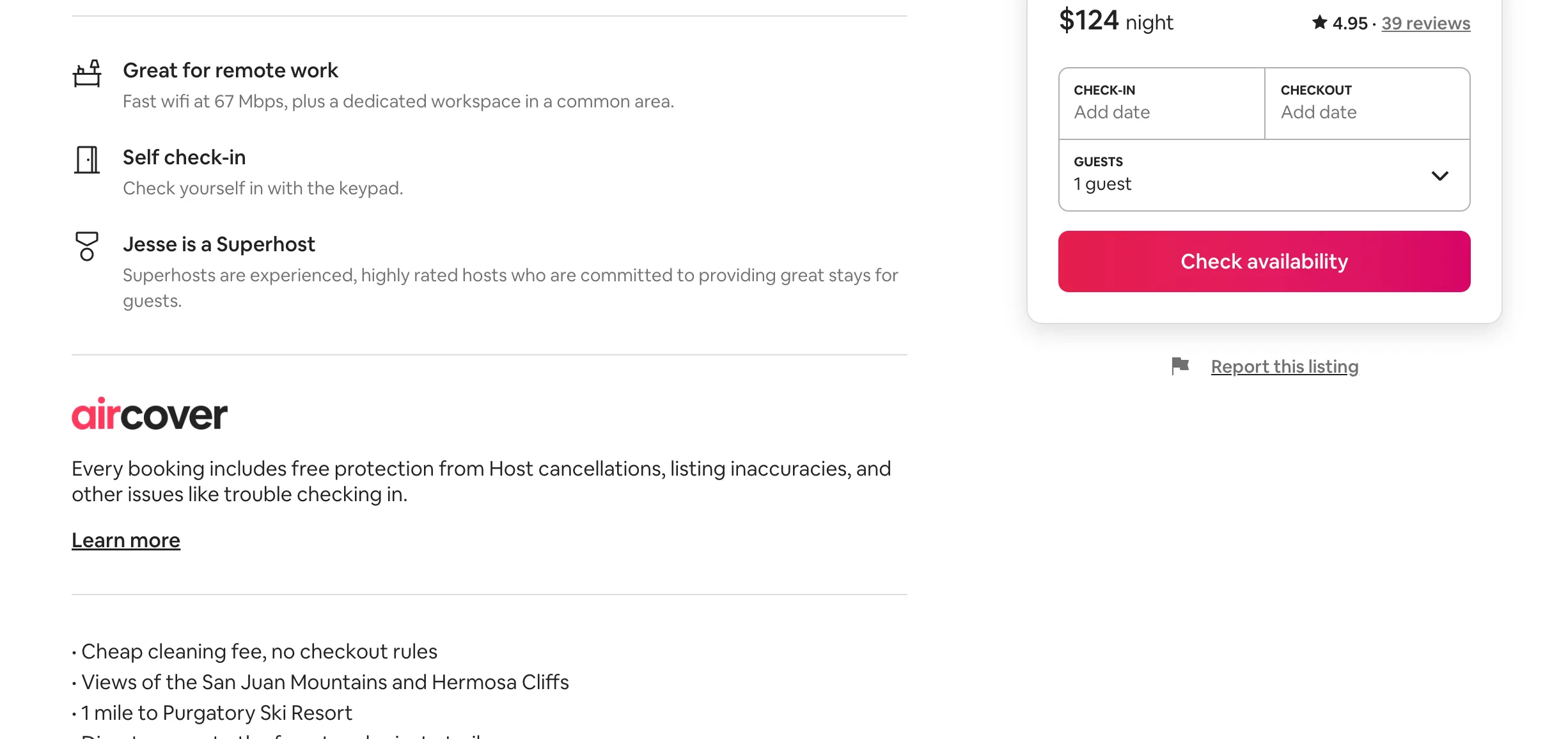 5. Marketing Plan and Getting Started with Airbnb
An Airbnb marketing plan is a strategy that outlines how a business can increase its visibility and generate more reservations. It is designed to ensure that Airbnb Hosts stay competitive by differentiating their rental from others on the platform and reaching a broader customer base. A good marketing plan should include research into the target market, property pricing, competitor analysis, and a method for creating a website, logo, and other business materials. Additionally, it should include PPC ads, email marketing, and partnerships. All of these strategies have the potential to generate more bookings and help a business build a successful Airbnb Host business.
Don't have the budget for marketing? Here's what I did:
Discounted the first bookings of my condo
Became a Superhost ASAP
SEO optimized my Airbnb listing
Added my condo to VRBO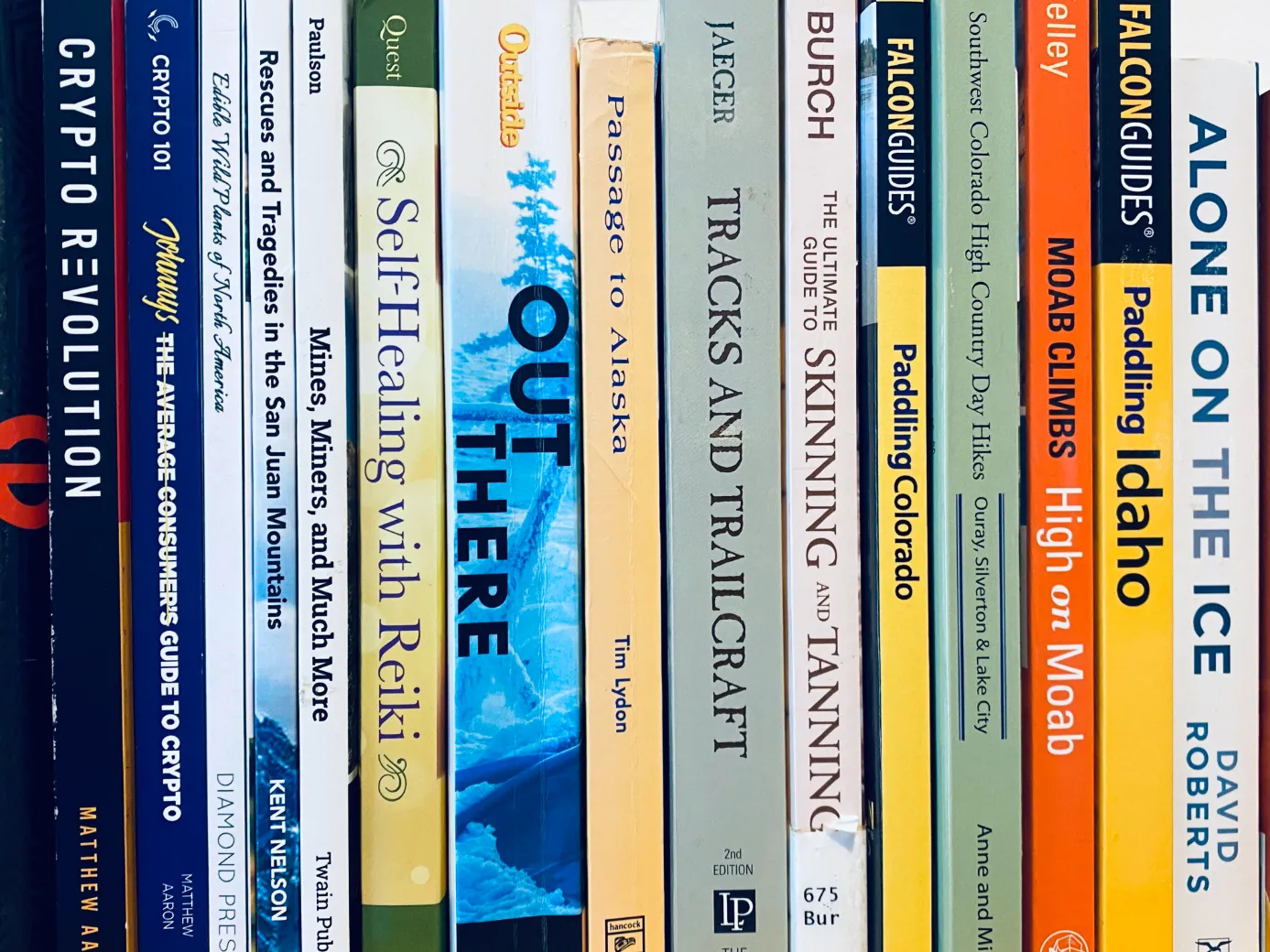 6. Customer Acquisition on Airbnb
With a saturated market, getting more bookings can take work. Many Airbnbs struggled in 2022 and 2023 because of the saturated market, and most people had a smaller travel budget. So here's how to have a recession-proof Airbnb and get more bookings:
Establish a customer service protocol – Establish a customer service protocol that includes responding to customer inquiries promptly.
Set competitive rates – Set competitive rates in your local market. Don't be that greedy Airbnb with the massive cleaning fee. People are super turned off by that!




Maintain a reasonable acceptance rate and an up-to-date booking calendar. This will help potential customers determine your space's availability and build up customer satisfaction stats.
Offer amenities – Offer amenities that will enhance the customer's experience. My condo has a full kitchen, cookware, washer/dryer, office area, tons of books and games, heated and cozy blankets, extra pillows, and emergency kits.
In your Locals Guide, provide information about local attractions to help show off your region and promote return visits. I'm always happy to make recommendations to my guests to ensure they have a better stay – a better stay = a better rating.
7. Property Management for Your Rental Listing
When starting an Airbnb business, there are several considerations regarding property management. Property managers or property management companies are often needed to help manage the tedious tasks associated with running a successful Airbnb business, such as maintenance, supporting set income goals, cleaning services, and concierge and critical assistance, among other benefits. These services can benefit vacation rental owners with multiple properties or those for whom Airbnb is a second career.
When hiring a property manager, it's essential to know the short-term rental business inside out and understand the local market and what competitors are doing. It's also critical to have good communication and project management skills, as a big part of the job will involve managing guest relations.
Aside from hiring a property manager, there are other ways to simplify the Airbnb business, such as using a property management system (PMS) to automate some of the more repetitive tasks, like guest communications and combining calendars from multiple listing sites. Additionally, smart locks, lights, and sensors can be set up to conserve energy, lower utility bills, or deter thieves when the property is empty.
Ultimately, property management is an important consideration when starting an Airbnb business. It can be a great way to save time and effort, allowing hosts to focus on other aspects of their business.
What I do: I'm 31, and I started my Airbnb when I was about 27 with minimal disposable income. I did not want to pay a Property Management company, so I cleaned and repaired myself. When I decided to start traveling, I hired a housekeeper for $125 per clean. If an issue arises with my condo, I contact my HOA or housekeeper to arrange for a handyman to help me. Is this the most stress-free situation? No. But I pocket my income and don't have to pay a 30-40% exorbitant management fee.
8. Property Maintenance
Starting an Airbnb business involves many maintenance considerations, including hiring a reliable team of local contractors. This team could include housekeepers, repairmen, plumbers, electricians, landscapers, accountants, and property managers. Along with responding quickly to booking inquiries and being available to answer guests' questions during their stay, Airbnb hosts must keep the property clean and make any necessary repairs. They may also subcontract cleaning and maintenance to alleviate some of their hosting duties.
Rental Property Business
In addition, hosts should consider taxes, insurance, and licenses and make sure the property is fully furnished and repaired. Property management companies and rental property businesses can be hired to manage the rental space, while a local cleaning company should be contracted to clean the property before and after each guest.
What I do: I take care of all property maintenance myself. Due to the remote nature of my condo, it costs an arm & a leg to get anyone out here. I'll usually rent my condo and only see it for 4-6 months. When I return from my travels, I do a full inspection and fix anything, such as leaky faucets, filters, and more. For example, this winter, my condo was leaving from the ceiling due to the lack of snow removal above. Because of this, my back porch door is bloated and will not open. This does not impact my guests in the winter since they can't access the porch because it's completely snowed in, so I'm waiting until April/May for the HOA to fix this.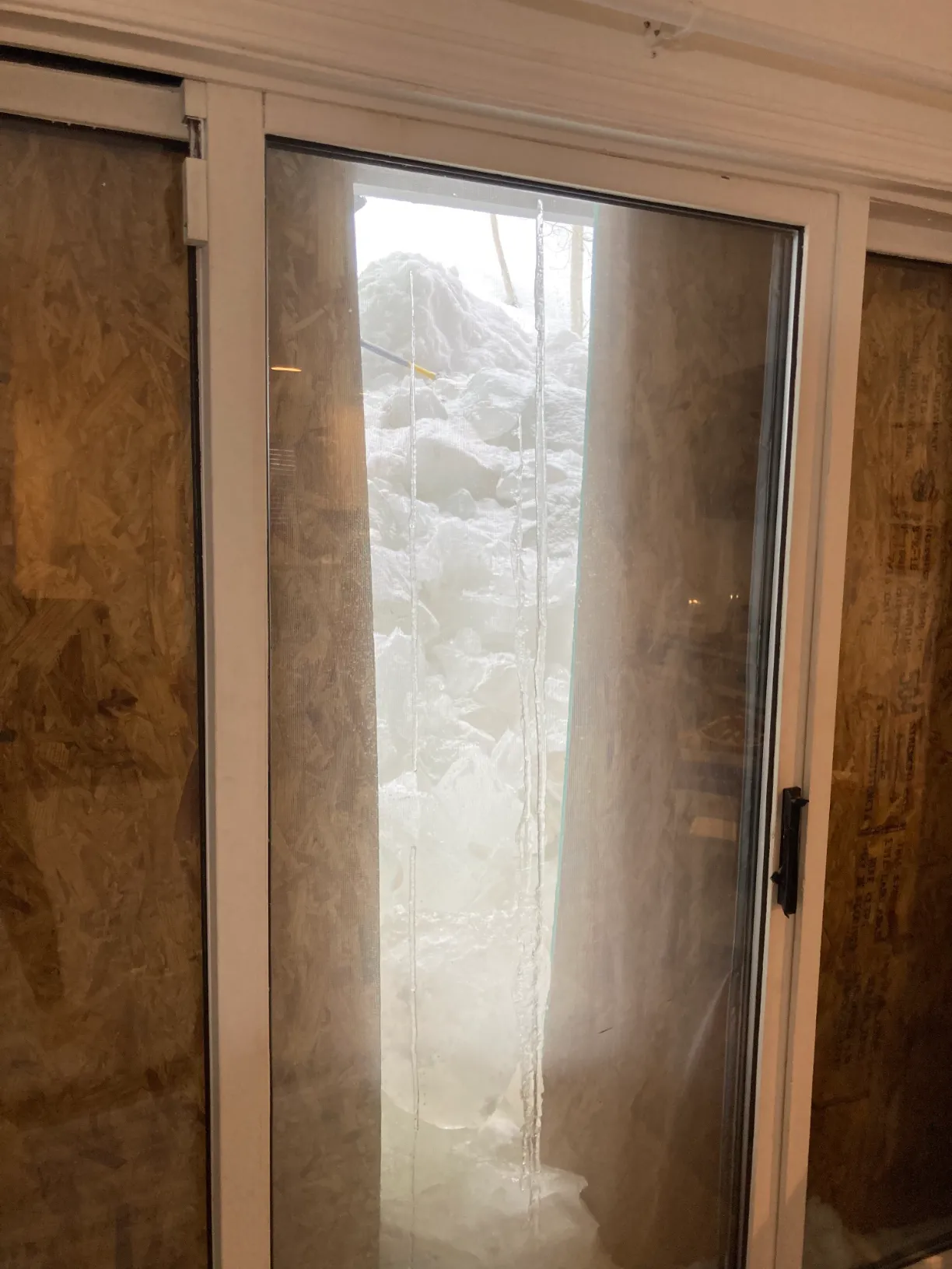 9. Airbnb Rental Income and Rental Rate
Calculating Airbnb income for a business is a simple process, but it does require some planning. Here are the steps to take to ensure that you are accurately calculating your Airbnb income:
Set a rental rate. Decide how much you will charge for each night's stay and any additional fees or taxes that may apply.
Estimate your occupancy rate. Research the local market to determine how many nights your rental property will likely be occupied.
Calculate your projected profits. Multiply the rental rate by your estimated occupancy rate to calculate your projected profits.
Factor in any expenses. Calculate your estimated payments, such as mortgage interest, insurance, professional fees, property taxes, and other costs of running your Airbnb business.
Subtract expenses from profits. Subtract your estimated expenses from your projected profits to determine your net Airbnb income.
Review your results. Review your net Airbnb income and adjust as needed to maximize your profits.
By following these steps, you can accurately calculate your Airbnb income, allowing you to make informed decisions when setting rental rates and running your Airbnb business.
My Take: My condo is seasonal, meaning people only book in the summer and winter. April, May, October, and November are practically empty. You need to consider seasons if you have a vacation rental. Last year, I made about $16,000 in the winter on my Airbnb (December 2nd – April 2nd).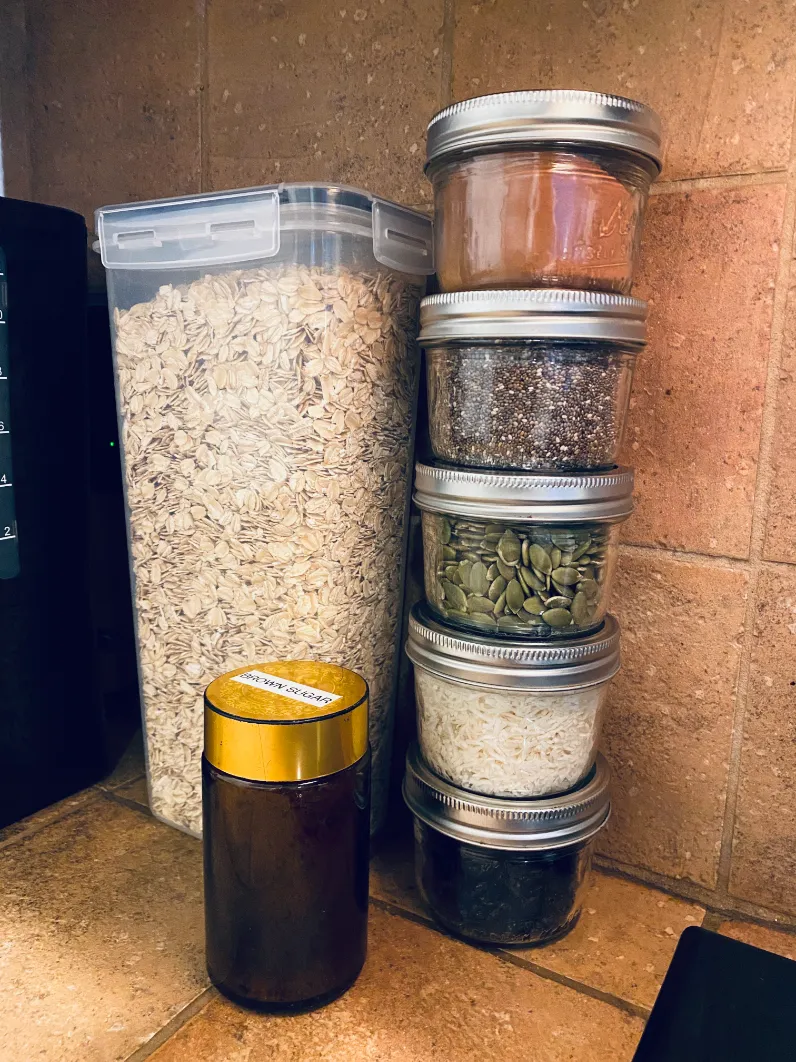 10. Property Taxes & Regular Taxes
Oh, so fun. Taxes are an important consideration before starting an Airbnb business. Real estate taxes are a given, as is the case for everyone who owns real estate properties, along with sales taxes and a local occupancy tax (often called a hotel tax). The IRS recognizes Airbnb as a legitimate business, so you must keep track of your income and expenses for your federal tax return. You can deduct TONS of expenses from your Airbnb business, such as utilities, property repairs, cleaning services, etc.
In some areas, Airbnb automatically collects and pays occupancy taxes on behalf of hosts. If your listing is eligible, this could save you a lot of work and hassle. Work with a tax professional to ensure you're always in good standing with the IRS. You'll also need to open a business bank account and get a 1099-K form from Airbnb if you make over $20,000 a year or conduct more than 200 transactions via the website.




At tax time (woohoo!), you can deduct expenses such as Airbnb fees, including the reservation fee, which can range from 1-20% depending on the nightly cost of your rental. You'll also need to research local tax amounts, types of taxes you must pay, and deductions you may be eligible for. Finally, check local laws to ensure your business is compliant.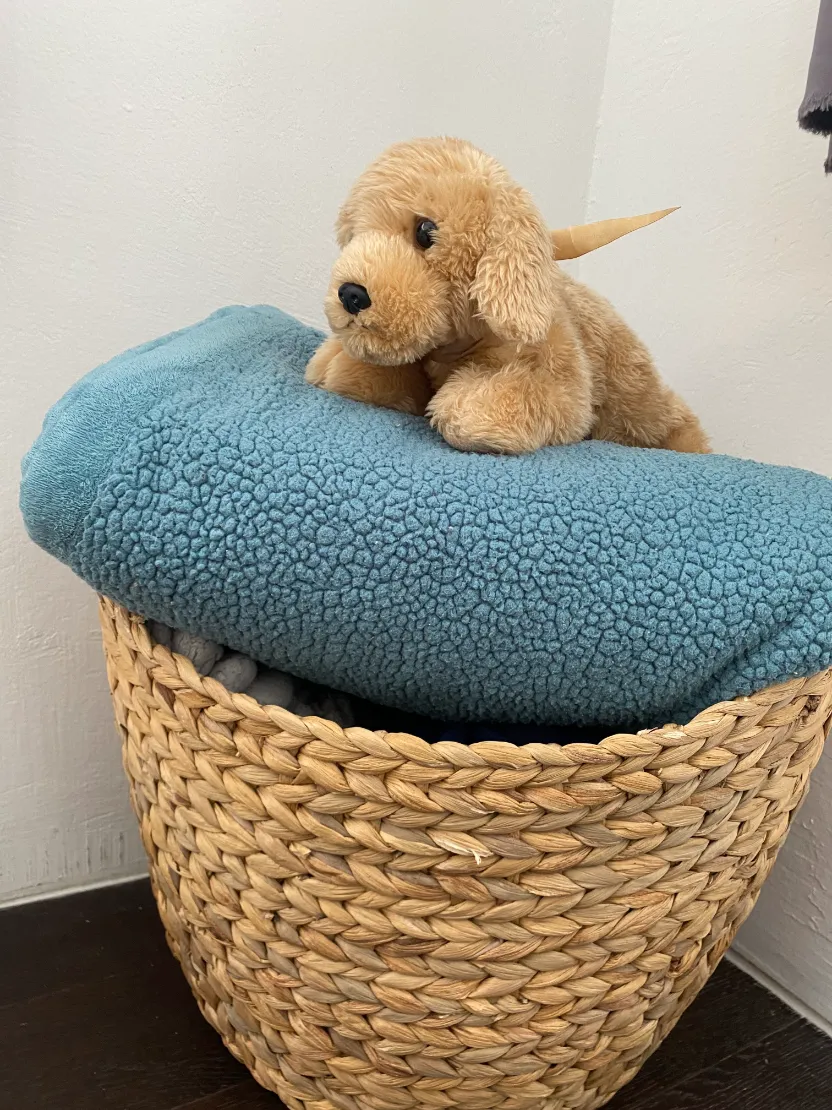 Here are my 11 personal Airbnb tips:
I have a 4.95 rating on Airbnb and have successfully removed two negative reviews. Here's how I maintain a successful Airbnb and keep my sanity and my guests happy:
DON'T BE GREEDY. No one likes exorbitant cleaning fees and other fees. Be reasonable and make it a win-win situation for you both. I keep my cleaning fee between $65-$95 but it actually costs me $125-$145. I incorporate the rest of the cost into the nightly fee.
DO NOT ask your guests to do "check out" rules, like stripping the sheets, running dishes, etc. It's super tacky, and why are they paying you a cleaning fee? I always tell my guests to relax and check out at their leisure. That's why I pay my housekeeper and tip her regularly.
Bullet points your key selling points in your description. To do this, look at what people praise in the reviews. This is what they love the most. At my condo, it's the location and amenities.
DO NOT "check in" with your guests unless they message you during their stay. Many Boomers will disagree with this, but the demographic on Airbnb (20-45) does not like being checked in with. It makes them feel as if they're being watched or surveyed. Before they arrive, send a friendly message and tell them they can message you if they need anything. I go an extra step and tell them to let me know if they need anything on a dry-erase board.
DO NOT message a guest over minor incidents: ripped sheets, stained towels, etc. This is the cost of business, and I promise you, it's not worth the negative review you will get. Do not send them a fee. Ask Airbnb to cover it, or cover it yourself. DO NOT mention it to the guest. Secure the 5-star review and then you can leave an honest review about how they took care of your Airbnb so that future hosts can decide whether or not they want to host them.
DO set expectations for their arrival and stay. Ex: My listing says guests must have a 4-wheel drive in the winter due to snow and conditions. I have had guests complain about snow (yes, at a ski resort), and I refer them to the listing description. I always let guests know that there is gravel all over and although it is unsightly, it is for their safety on the icy walkways.
YOU WILL GET A BAD REVIEW. Don't let it bother you too much. Not everyone can be pleased, and it's not up to you to please all the Karens and Chads of the world. The best way to handle a negative review is to address their concern honestly and let anyone reading know how you will handle it from thereon out.
DO NOT let guests CALL OR TEXT you about issues. Please ensure that it is done within the Airbnb app for your liability and records. If support needs to get involved, you can do so.
If something happens during your guest's stay (leaking, broken things, etc.) do send them a fair refund through the app, I PROMISE YOU, it's totally worth losing part of the income, and it will make them feel taken care of, and not leave a negative review. Ex: My condo recently leaked, and my guests had towels and buckets everywhere. I sent them $100 back for their $300 stay and gave them a huge list of travel recommendations for their departure. Another time, I legitimately had a mouse running around my condo even though I'd set up tons of traps, and I apologized to the guest and sent her some extra cash. Shit's gonna happen. Wrap it into your costs and take care of your guests for any inconvenience.
DO take fun lifestyle photos of the condo. I like to take photos of the workspace with my laptop, cute stuffed animals to be quirky, and coffee/kitchen setups. I also like to take photos of the surrounding areas because the mountains are breathtaking.
DO NOT let guests who are flaky reschedule last minute. They are likely trying to reschedule for later and then cancel to get a full refund. I recently had a guest message me two days before his arrival, stating he wanted to stay home and take care of snow (less than an inch). I told him I could not cancel his booking or would be penalized. He took the route of reaching out to Airbnb. Airbnb begged me to refund him, but I stood my ground. The guest did check in and did not trash the condo; he also left a good review. However, I've seen many instances where people try to change the date last minute and then cancel to get a full refund. You can decide if it's worth it or not to deal with that because I'll be honest, I was stressed about his review all weekend, but it turned out fine.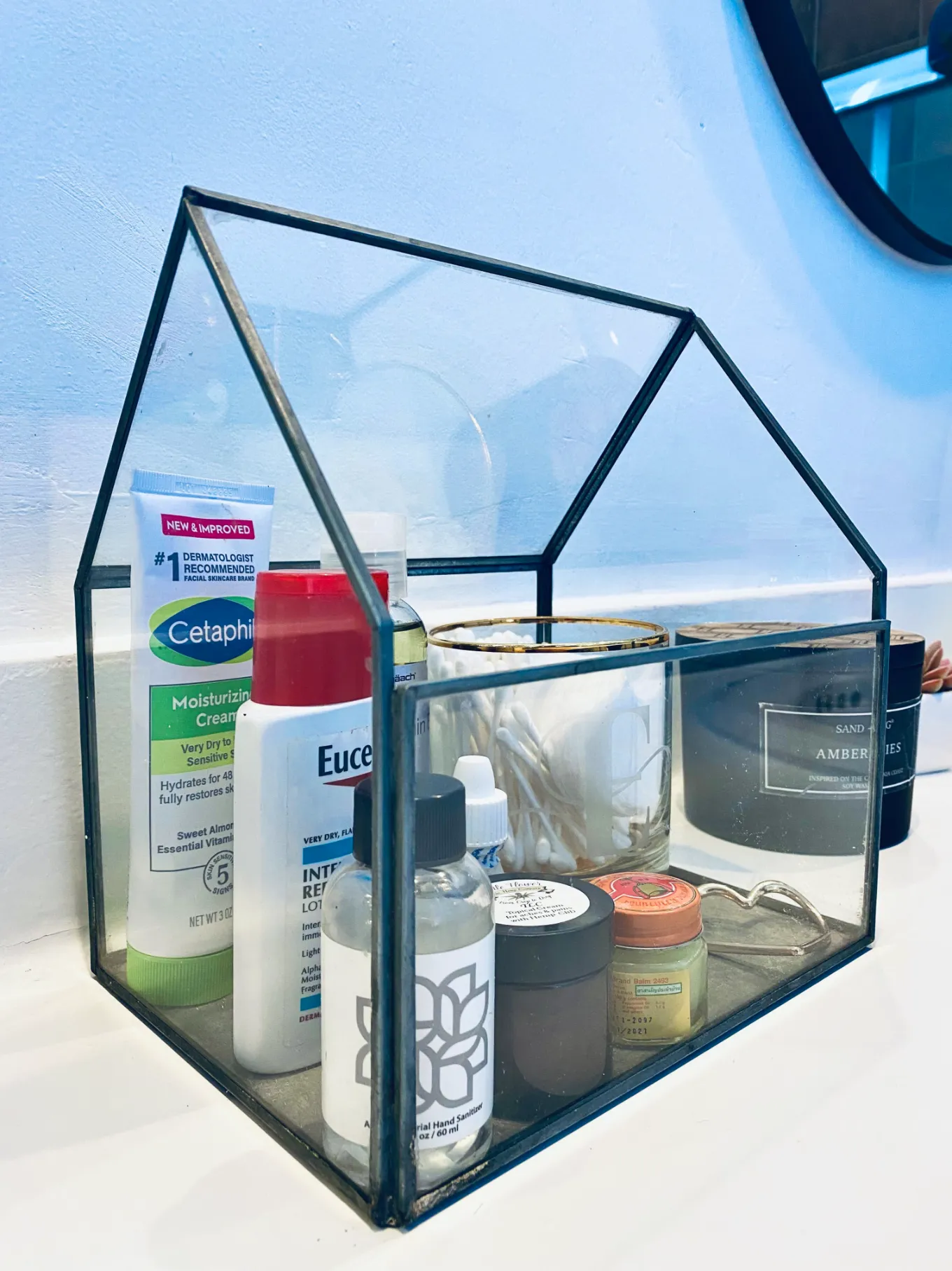 Tips for creating the perfect place on Airbnb
If you're looking for tips on creating the perfect listing on Airbnb, you've come to the right place. In this guide, I'll cover everything from taking great photos to creating an appealing description.
1. Determine your target market.
Step 1: Consider your location. Think about the famous attractions near your property and the type of people likely to be looking for a rental in the area. Are they tourists, business travelers, families, or backpackers? Consider your target market's age, income bracket, likes, and preferences.
Step 2: Gather information on similar properties in your area. What do they offer that has made them successful? Use this to decide what type of furnishings you provide and the proximity of nearby attractions and amenities.
Step 3: Once you know the kind of guests you want to attract, create a unique brand for your rental property. This includes designing a logo, choosing a color scheme, and creating a tagline for your business.
Step 4: Research your competition. Find out who they are and what makes them appealing to potential guests. Use this information to refine your offering and have a winning Airbnb listing.
Research your competitors
Identify the right competition: To make money on Airbnb, you must know your competitors and what they offer. Analyze their rental properties and amenities to determine what makes them appealing to potential guests.
Estimate ROI: Use data analytics tools such as Alltherooms, AirDNA, and Transparent to estimate how much you can earn from the selected property by comparing competitor listings in the area. Consider startup costs, ongoing expenses, and projected monthly occupancy rate.
Analyze their marketing strategies: Research what your competitors are doing in marketing and how they are positioning themselves. This will help you to plan your own branding and marketing strategies.
Keep an eye on pricing: Monitor competitor listings to stay up to date with the latest trends and developments in the industry. Consider dynamic pricing to adjust the pricing regularly.
Look at reviews: Dive into competitor reviews to learn about what they're doing well and where they can improve. Implement that feedback into your own properties.
Offer unique amenities: Look at the conveniences of similar properties and figure out what you can offer that your competition doesn't. Increase the capacity of your property by adding bunk beds, pull-out couches, and blow-up mattresses.
Add tons of photos and descriptions to your listing.
Adding photos and descriptions to your Airbnb listing can significantly increase the odds of finding the perfect place for your guests.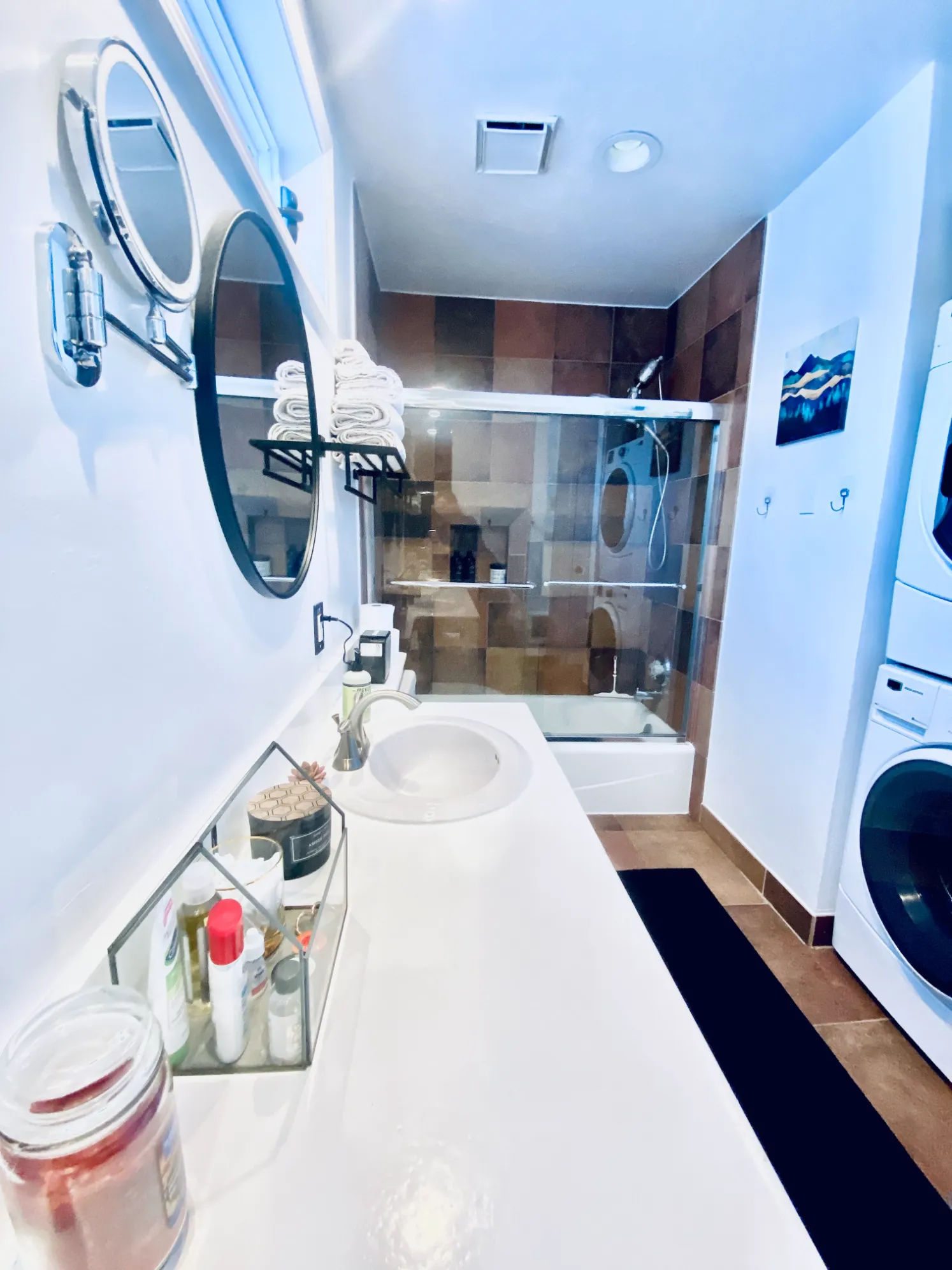 By taking high-quality photos of the property, you can accurately represent the space and enable your guests to understand better what they should expect. Writing a detailed description of the property and its amenities can also help guests decide if it suits them.
Additionally, including specifics on stairs and parking and any quirks that the property may have can help guests make an informed decision. Finally, including unique selling points of your property, such as what is nearby or any activities that can be done nearby, can also help guests feel more confident in their choice.
2. Make sure your listing is search engine optimized.
Optimizing your listing search engine can help you find the perfect place on Airbnb by allowing your property to rank higher in search results. By researching popular search terms in your market and incorporating them into your title and description, your listing will become more visible and appealing to potential guests. Hiring a professional photographer to take high-quality photos of your property can help create accurate representations of your space, amenities, and views, enticing guests to hit the "reserve" button. Finally, splurging on paid advertising and marketing your property on other platforms like VRBO can help increase your reach and prevent long vacancy periods.
3. Follow the Airbnb terms of service.
Airbnb terms of service are the rules and regulations that every platform user must agree to to use the service. These terms outline hosts and guests' rights, responsibilities, and obligations. The terms include a range of topics, including payment, cancellation, refunds, and dispute resolution. The terms also cover the responsibilities of hosts when it comes to providing a safe, secure, and comfortable space for their guests. These terms also offer hosts guidelines on how to list their properties, including photos, descriptions, pricing, and any other relevant information. The terms also provide a helpful resource for guests looking for the perfect place to stay on Airbnb. By agreeing to the terms of service, hosts and guests can rest assured that they are in a relationship bound by mutual respect and understanding.
4. Airbnb Setup: Manage your Airbnb business
When running an Airbnb business, staying customer service-centric and running operations like a hospitality business is essential. Here are some tips to keep in mind when managing an Airbnb business:
Keep your rental space and renter-ready by cleaning and repairing the furniture and following COVID-19 protocols.
Offer amenities that enhance the customer's experience.
Provide information about local attractions to help show off your region and promote return visits.
Respond to customer inquiries quickly and regularly.
Maintain a reasonable acceptance rate and always have an up-to-date booking calendar.
Check in with guests before check in to ensure they have a positive experience and leave a positive review.
Make sure your listing matches the property.
Ensure the check-in and out processes run smoothly.
Monitor the property's condition in-between visits.
Hire a property manager if needed.
Consider hiring a local cleaning company to ensure the house is ready to receive guests.
Deal with taxes and rental laws.
As an Airbnb host, you are required to deal with taxes when using Airbnb to rent out your property. To ensure that you pay the correct taxes, it is essential to understand the relevant taxes and fees that may apply to your rental. Here is a step-by-step guide on how to deal with taxes when using Airbnb:
Research local short-term rental tax laws and fees. These will vary depending on the jurisdiction in which you reside, so it is essential to understand the local laws and regulations before you start renting out your property.
Set up a business bank account for your Airbnb venture. A separate account for your rental business will make tracking expenses and filing taxes easier.
Keep meticulous records of all your income and expenses. This will help you quickly file your taxes at the end of the year.
Invest in the best accounting software to help you keep track of the money you earn and spend.
If your rental business generates more than $20,000 a year or you conduct more than 200 transactions via Airbnb, then you will receive a 1099-K form from Airbnb.
If your listing is located in a jurisdiction where Airbnb collects and pays occupancy taxes on behalf of hosts, you won't need to worry about paying those taxes.
Pay the sales tax, which should be calculated monthly or quarterly.
When filing taxes at the end of the year, remember to deduct any eligible expenses related to your Airbnb business, such as cleaning services, property repairs, and utility costs.
Following these steps ensures you pay the correct taxes for your Airbnb rental business. However, it is essential to note that tax laws vary by jurisdiction, so it is best to consult an accountant or a tax advisor specializing in short-term rentals to help you navigate the tax rules.
5. Get insurance
When booking an Airbnb, it is essential to get insurance for many reasons. The first is that Airbnb's host protection insurance only protects you against damages up to $1 million, so if your property is more valuable, you will need additional insurance. Second, you must purchase homeowner insurance to cover the property when it is not rented out. Third, business insurance will cover general liability and property casualty. Finally, if hiring people to clean the property, you will need worker's compensation insurance.
Overall, getting insurance when booking an Airbnb is crucial to ensure you are adequately protected in case of any property damage, theft, or other mishaps. Vacation rental insurance can cost up to three times more than your homeowner's insurance, but it is worth the investment for its peace of mind.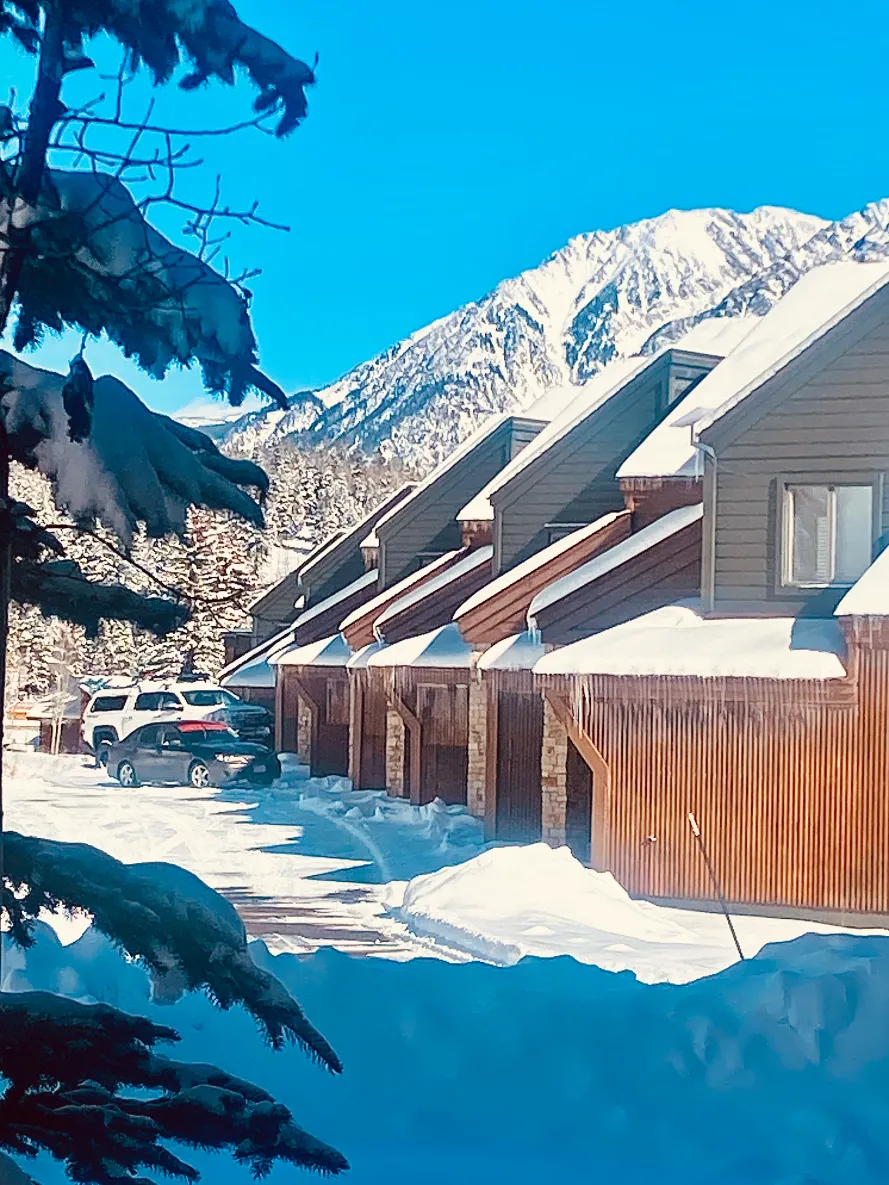 6. Handle security concerns and set expectations with a house manual.
Security is a primary concern when booking an Airbnb. To ensure a safe and secure stay, there are a few steps you can take to protect yourself as a guest.
Set up a secure payment method: When paying for your Airbnb, use a secure payment method such as PayPal or a credit card. Do not give out your banking information or use cash payments.
Use a lockbox: Many Airbnb hosts provide safes or smart locks so guests can access the property without meeting in person. This is a great way to ensure your personal information is not shared with the host.
Require verification: Before booking an Airbnb, ask the host to confirm their identity and security measures. This can include a copy of their government-issued I.D., proof of property ownership, and any additional information to help you feel more secure about your booking.
Read the terms and conditions: Before booking an Airbnb, read all the terms and conditions of your stay. This will better understand the host's expectations and inform you of any potential security risks.
Following these steps can help protect you when booking an Airbnb and ensure your stay is safe and secure.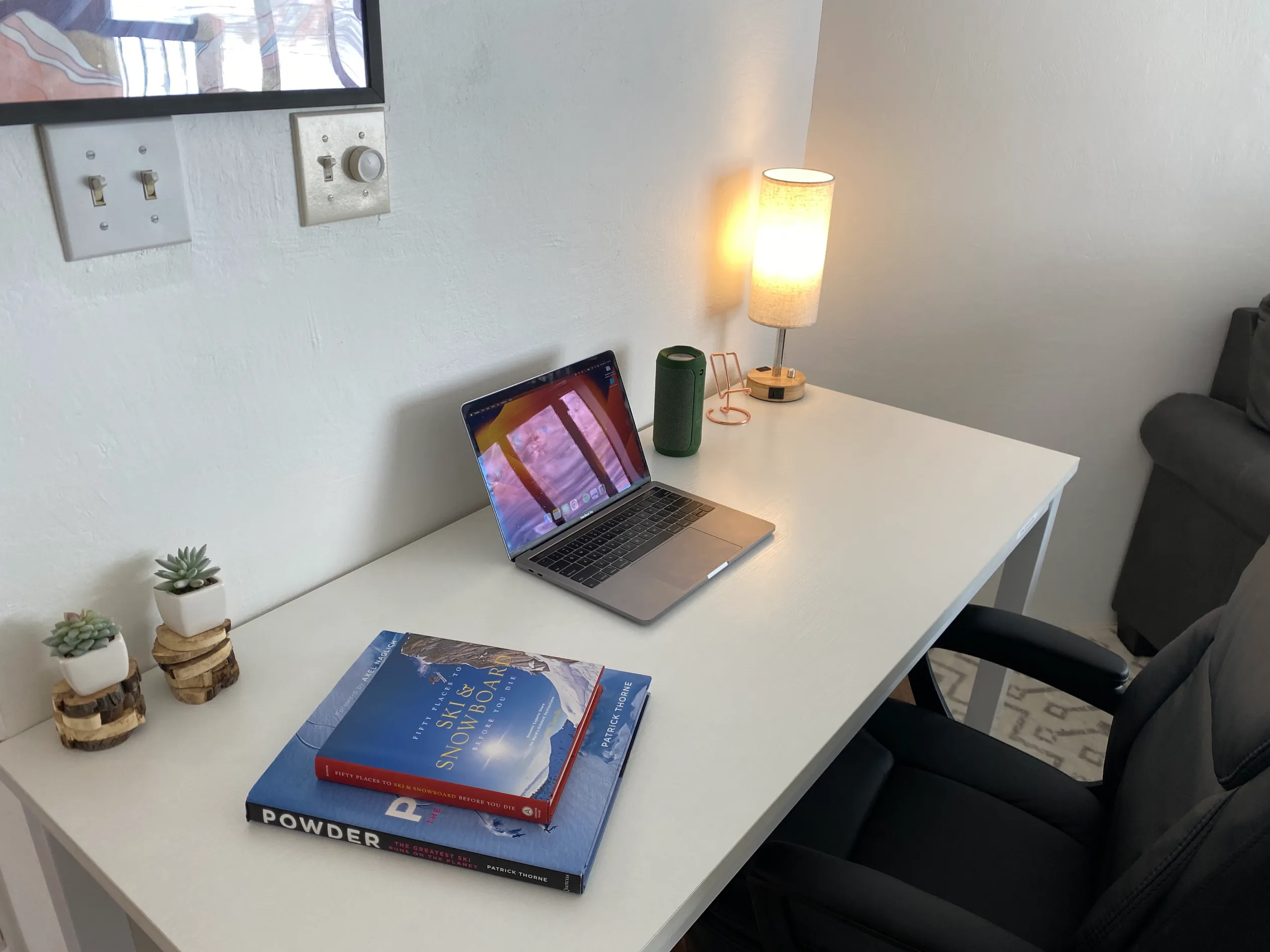 How much money would I need to start Airbnb?
To start an Airbnb business, you'll need a place to rent out (which could be your home) and some money for marketing and advertising. You'll also need to pay the platform fees, which vary depending on your location.
Is owning an Airbnb profitable?
Yes, owning an Airbnb can be profitable. You can make a decent profit by renting out your space for short-term stays. To maximize your chances of success, it's essential to choose a popular location and make sure your listing is attractive and well-priced.
Do you need money to start an Airbnb?
No. You don't necessarily need money to start an Airbnb. All you need is a place to list your rental and some basic information about the property.
What percent does Airbnb take?
Airbnb charges a 3% fee to the hosts for every booking they receive. Depending on the listing price, they assign a 6% and 12% guest service fee.
How much do Airbnb hosts make?
According to Alltherooms.com, the average host in the USA made $44,235 in host earnings on Airbnb in 2021, compared to $25,553 in 2020.
How to get started on Airbnb?
The best place to get started on Airbnb is to visit the Airbnb website at this link.
How much do Airbnbs make?
On average, Airbnb listings with 51-100 reviews earned $21,569 in the U.S. in 2021, and listings with more than 100 reviews rated even more – $23,862 in 2021. Properties with zero or a few reviews tend to make less for their hosts.
How much does it cost to start an Airbnb?
Starting an Airbnb costs $6,000 on average if you already own or manage the property.
How to start an Airbnb with 5K?
If you have $5,000 and follow the steps above, you can successfully start and rent out your Airbnb.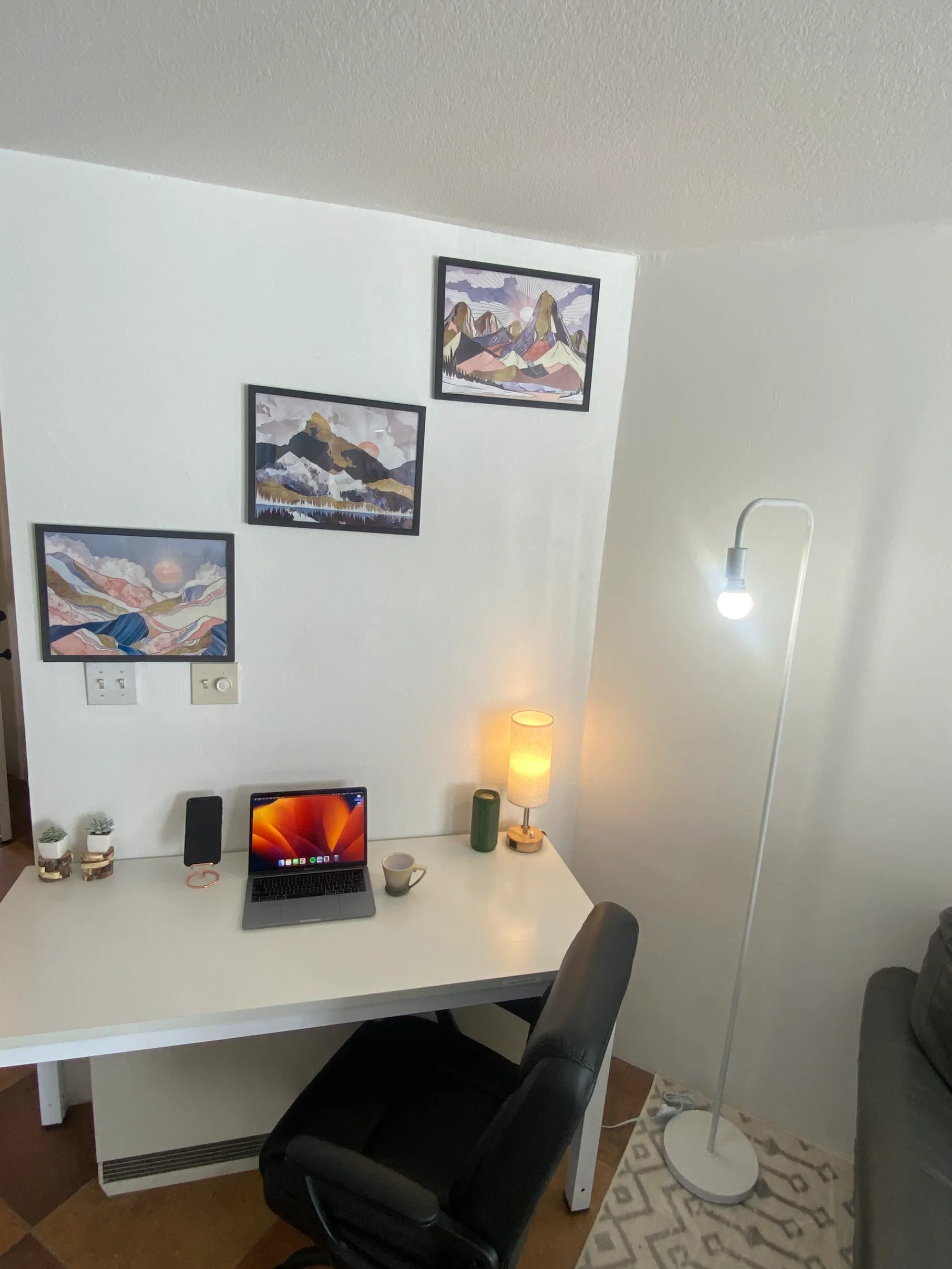 There you have it – a very long list of everything you need to know to start your Airbnb. I wish you all the best in your journey.