Purgatory Ski Resort holds a special place in my heart. It's where I learned to snowboard. From my first day fumbling on the magic carpet to having 100+ days skiing there, it's a truly magical and underrated resort. I hope this blog helps you plan your ski trip to Purgatory and makes your vacation more exciting and comfortable.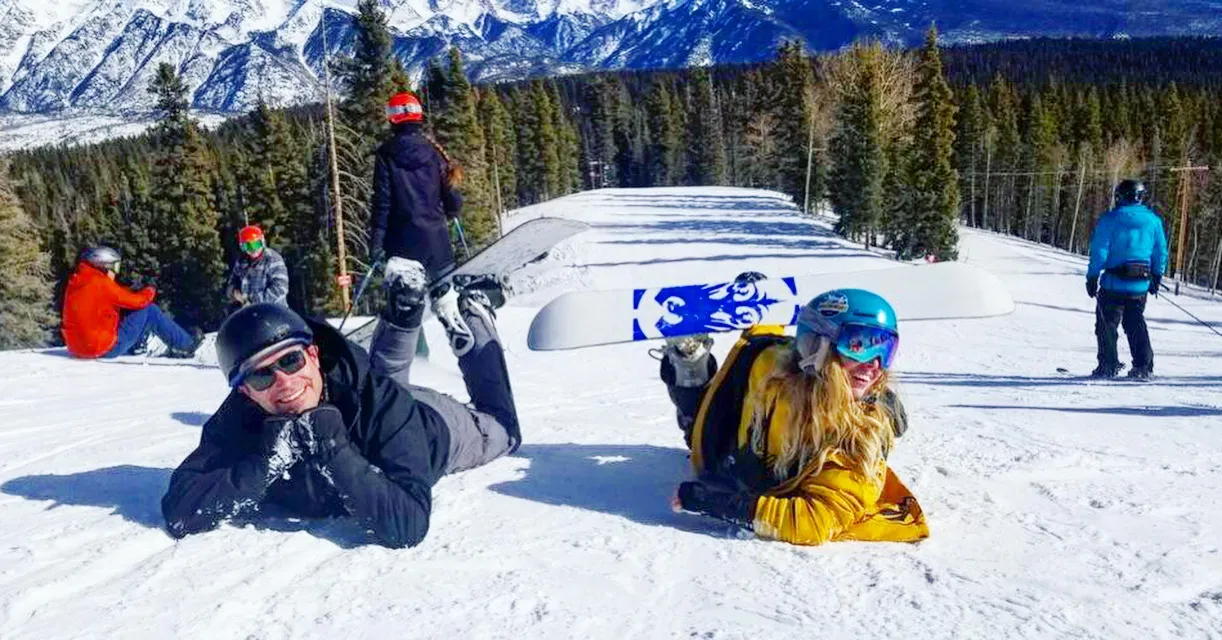 Key Takeaways
Purgatory is a locals mountain with limited expert terrain. It's great for families and more affordable than most resorts.
My Favorite Black Runs (most are Lift 8 AKA Legends Lift): McCormicks Maze, Lower Hades, Styx, Rays Ridge, Blackburn Bash, Monkey Gulley, Gelande, and Elliots.
The mountain is referred to as The Frontside and The Backside. The Backside offers less crowds and more advanced terrain, but keep your speed on a snowboard because it's a journey to get there for newbies. Avoid Lift 5 at all costs.
It's much less crowded than resorts closer to Denver.
Locals head to The Nugget or the Schoolhouse to apres-ski.
The terrain parks have come a long way in the past few years and there is a halfpipe.
Rent a 4×4 car and BYO groceries if you don't want to eat out. There is no car service or grocery store up in North County (Purgatory).
Avoid Lift 5 at all costs, it's slow A.F.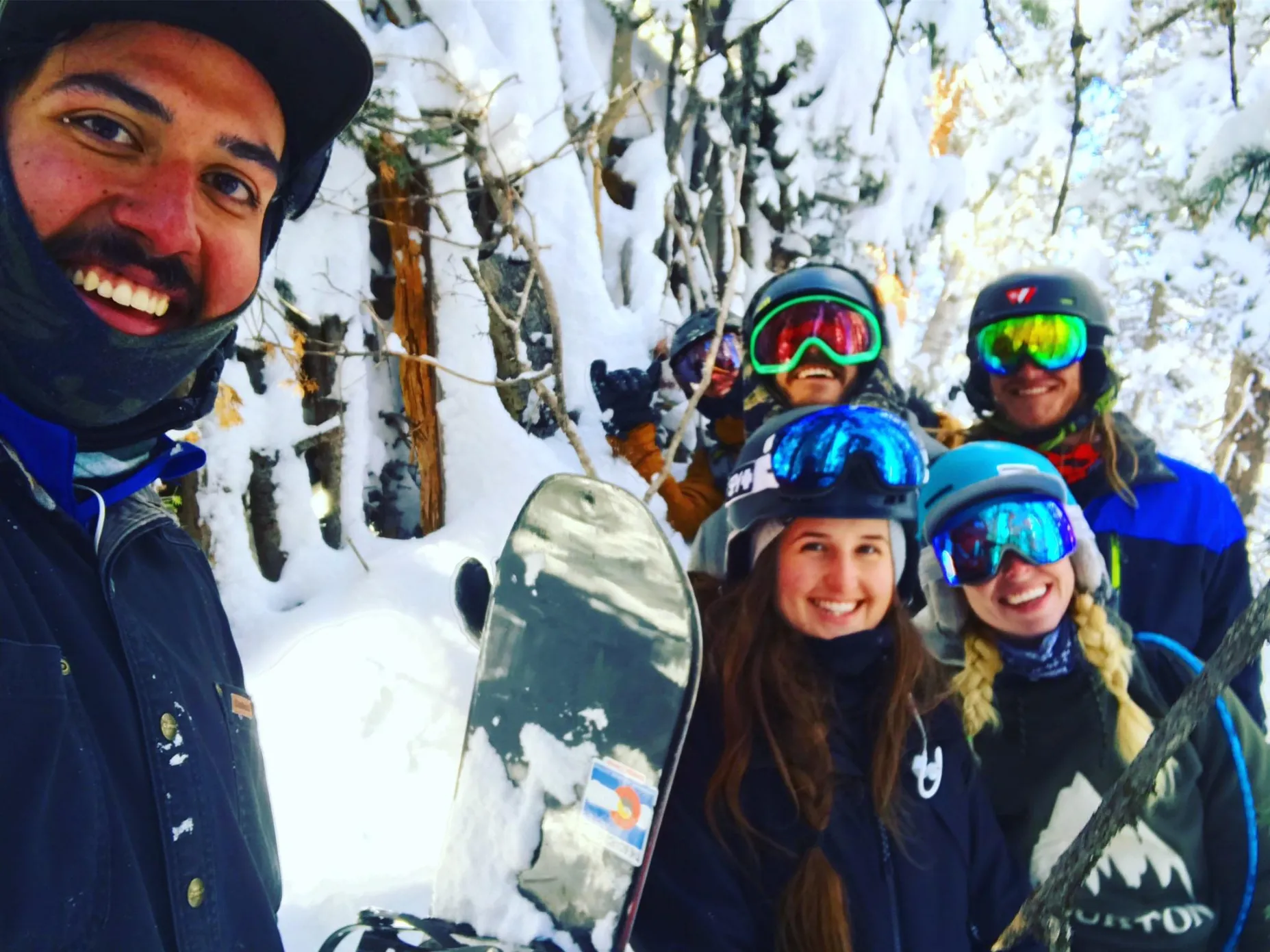 Purgatory Trail Maps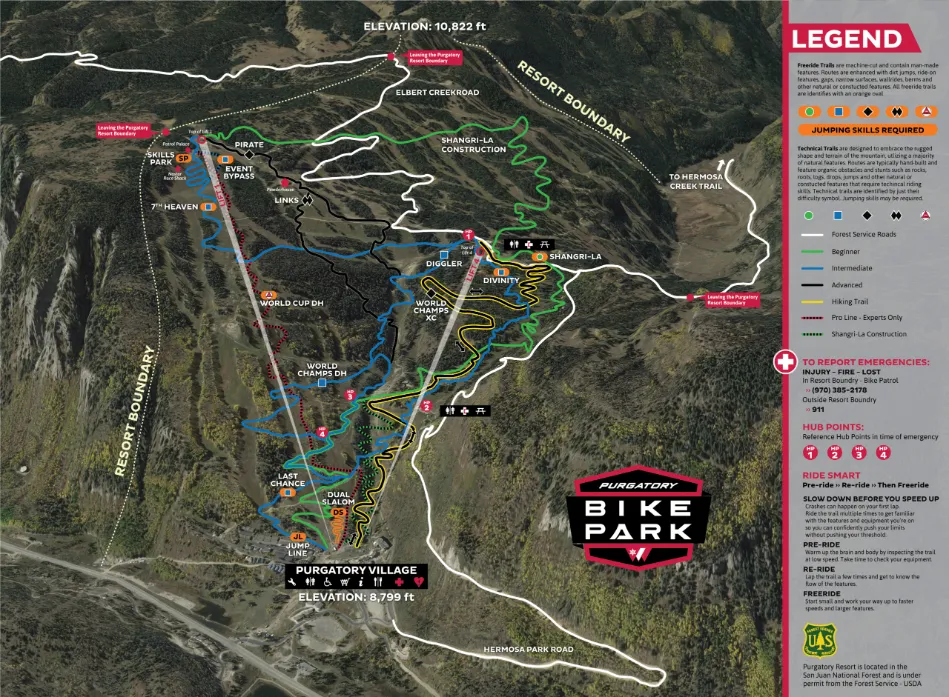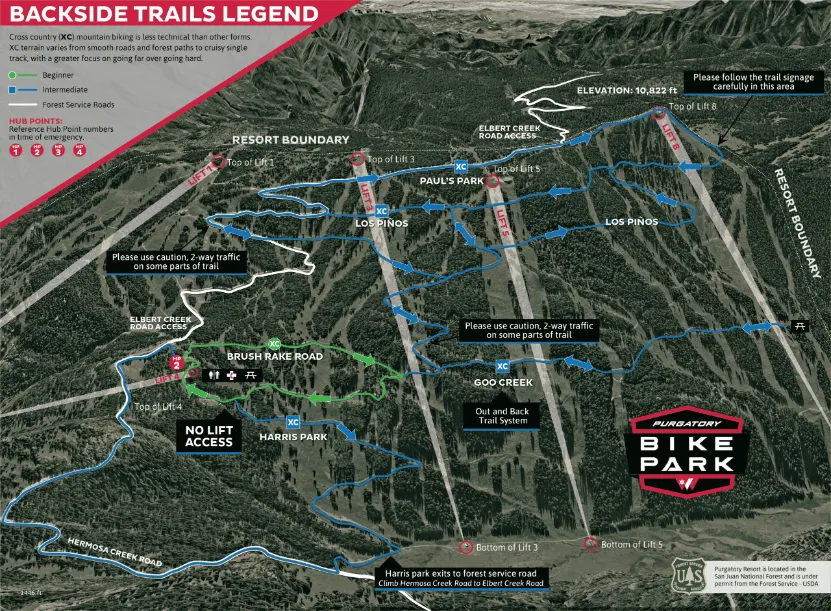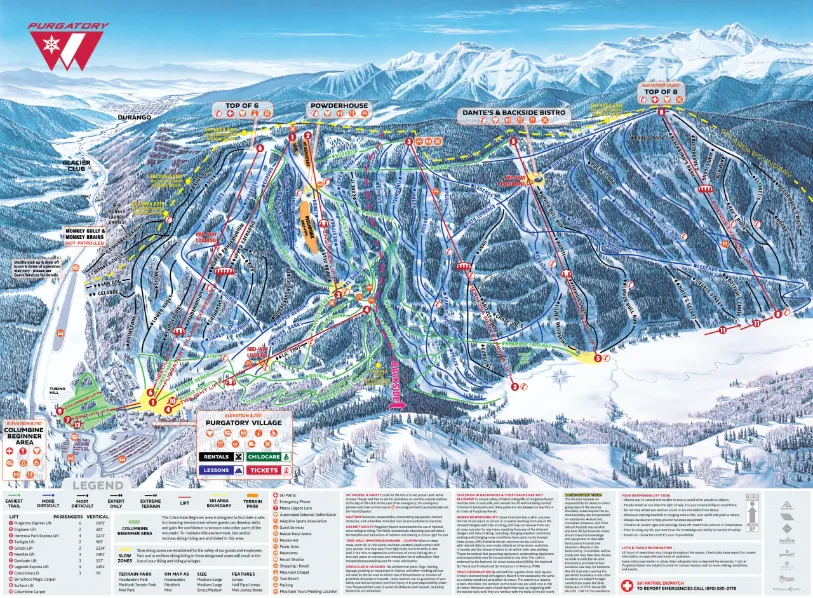 Mountain Overview
Runs and Trails
Some notable runs include Lower Pandemonium, Yellow Brick Road, Cherub, Paradise, Upper Hades, and Westfork [2].
The resort provides a mix of groomed, intermediate, advanced, and expert runs, allowing skiers to explore diverse terrain [2].
For a comprehensive list of runs and trails, it's recommended to refer to the trail maps available on the resort's website [3].
Lodging and Dining:
Purgatory Resort offers various lodging options to accommodate visitors, ranging from slopeside accommodations to remote cabins, condos, and luxury mountain homes [1].
Dining options at the resort include the Village Market & Deli for breakfast, the Nugget Mountain Bar for lunch, and Purgy's Slopeside for dinner [1].
Activities and Amenities
Nearby Attractions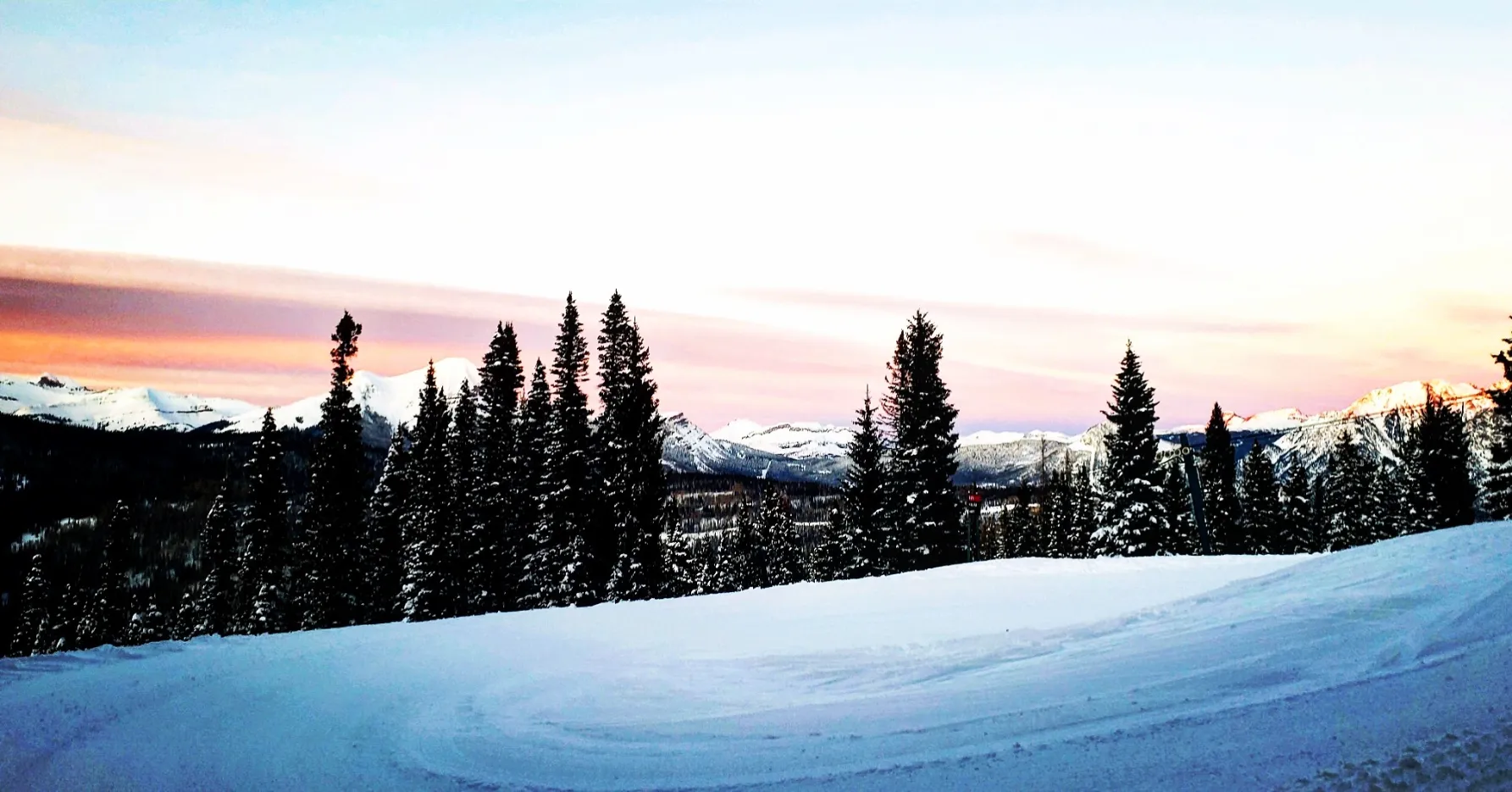 Slopeside Dining Options
I usually bring BYO lunch to the mountain, but you can check out some of these slopeside restaurants.
| | |
| --- | --- |
| Restaurant | Description |
| Dante's Backside Bistro (Backside) | The food is meh, but the views are unbeatable. |
| Purgy's (Frontside) | Purgy's offers an extensive menu of burgers, sandwiches, salads, and a range of beer and cocktails. |
| Hoody's (Frontside) | Hoody's offers a grab-and-go option with hot and cold beverages, snacks, and pastries. |
| Paradise Pizza | The Paradise Pizzeria serves hand-tossed pizzas, sandwiches, and salads and is a visitor favorite. |
| The Bear Bar | The Bear Bar & Grille is a cozy spot with a fireplace and serves a range of appetizers, entrees, and drinks. |
The Nugget is NOT at Purgatory. You have to leave the mountain to go there. I recommend apres-ski there once you're done skiing for the day. It's only 700 yards from my condo but not as walkable in the winter unless you have snowshoes.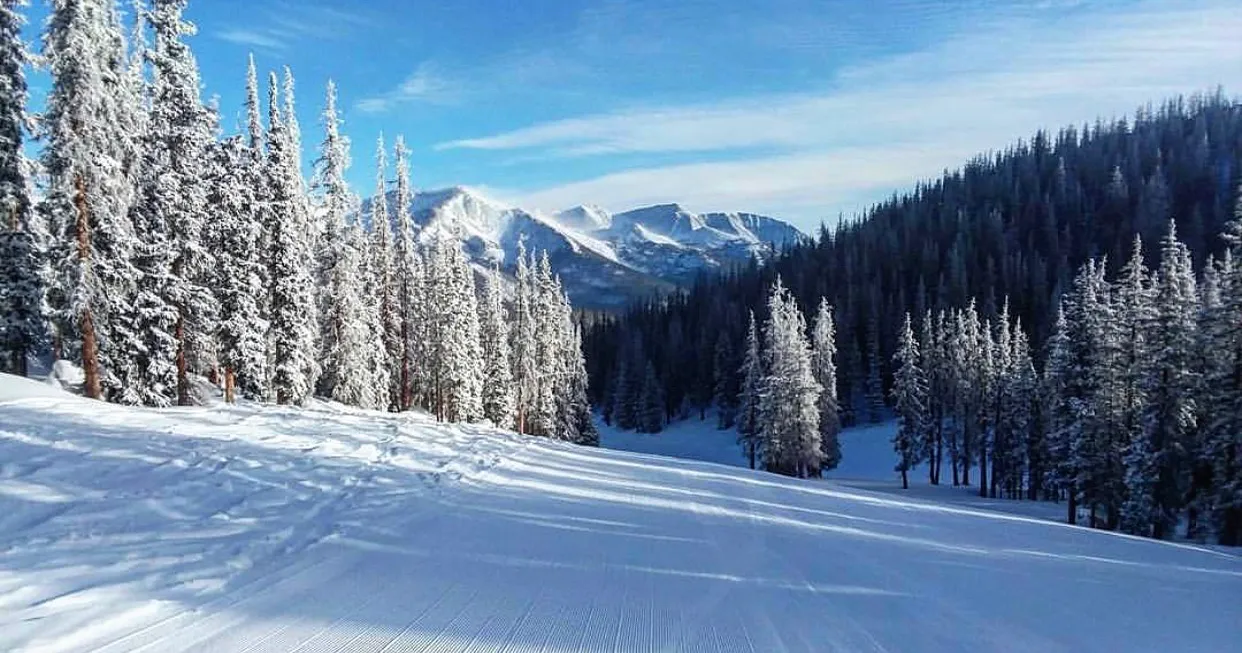 Pros and Cons of Purgatory Colorado
| | |
| --- | --- |
| Pros | Cons |
| Decent snowfall | Lack of challenging black runs for advanced skiers |
| Great intermediate terrain | Some facilities are outdated |
| Gorgeous views | Limited accommodation options near the resort |
| Uncrowded slopes | Limited summer activities |
| Variety of runs and terrain parks | Limited nightlife |
| Friendly birds (do not feed) | Limited dining options |
| Affordable compared to other ski destinations | Many flat, loamy spots across the resort |
| Quality grooming of the slopes | No grocery store nearby |
| Wide range of terrain for all skill levels | No terrain above tree line |
| Fast lift system (except for Lift 5) | |
| Family-friendly | |
| Pleasant atmosphere with friendly staff | |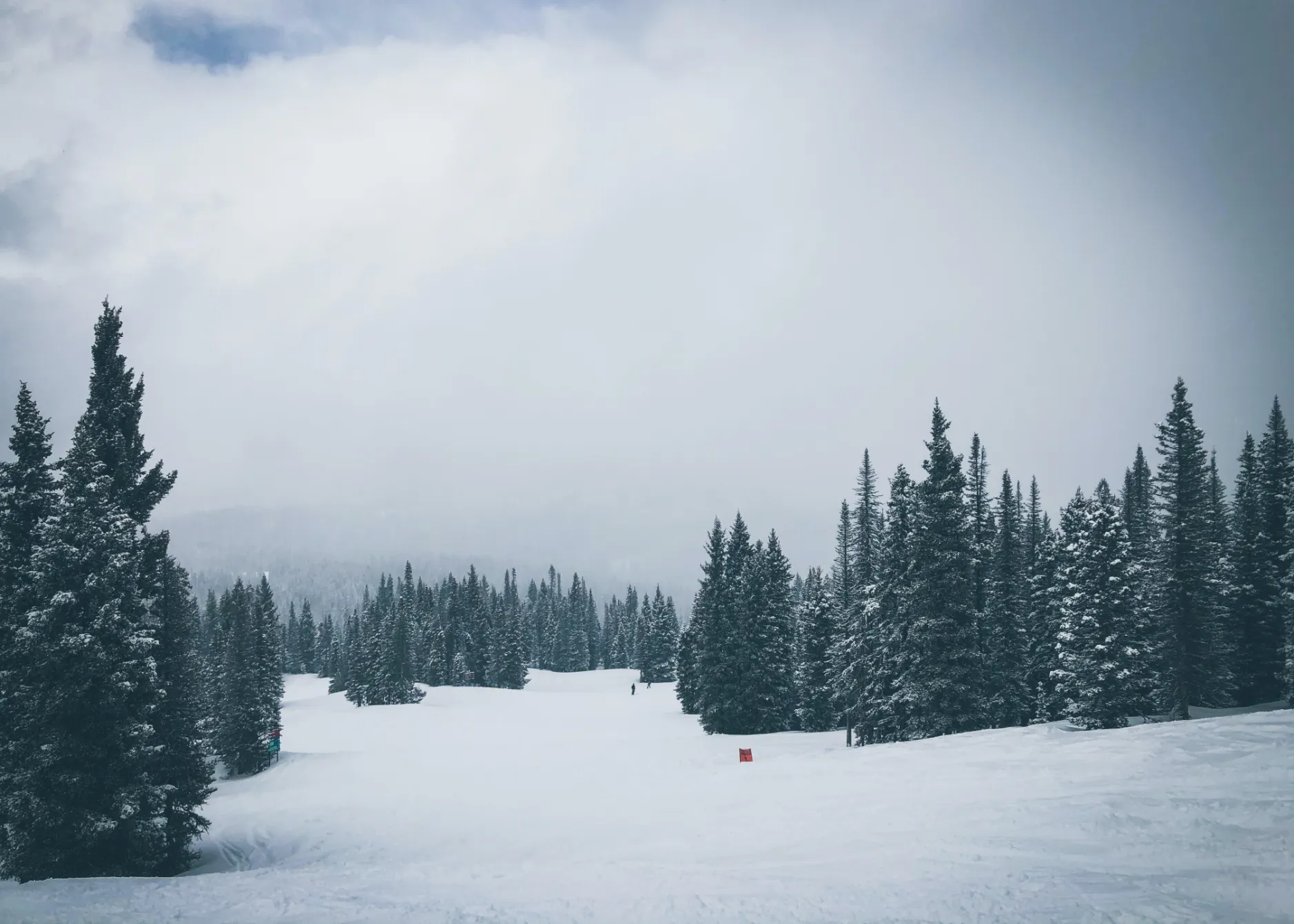 Winter Activities at Purgatory Ski Resort
Skiing and snowboarding on over 1,600 acres of skiable terrain
Snowshoeing and cross-country skiing on scenic trails

The Nordic Track is across from the ski resort.

Snowmobile tours for an adrenaline rush
Summer Activities at Purg
Mountain biking on over 40 miles of trails
Hiking and scenic chairlift rides for breathtaking views
Zipline tours for an exciting adventure
Miniature golf and bungee trampolines for kids (and adults)
Ropes course, gold panning in the court area
Game room and gift shop for family fun
Outdoor pool and spa for relaxation
Best Time to Visit in the Summer
Choosing the right time to visit is important to maximize your summer adventure at Purgatory Resort. The summer typically runs from June through September, offering pleasant weather and ample opportunities for outdoor activities. July and August are particularly popular, with temperatures ranging from 70 to 80 degrees Fahrenheit, creating an inviting environment for exploration.
Activities for Thrill-Seekers
Purgatory Resort caters to adventure enthusiasts with its thrilling attractions. One highlight is the Inferno Mountain Coaster, an exhilarating ride that twists and turns through the stunning mountain scenery, providing an adrenaline rush for visitors of all ages [2]. Another must-try activity is the Alpine Slide, where you can slide down the mountainside on a sled-like cart, experiencing the thrill of speed combined with breathtaking views.
Family-Friendly Adventures
Purgatory Resort is an excellent choice for families, offering many activities that create lasting memories. The Purgatory Adventure Camp for Kids (PACK) provides customizable summer camp options for children aged 5-12, allowing them to engage in supervised outdoor adventures and make new friends [7]. Additionally, the resort offers an exciting alpine slide that both kids and adults can enjoy, providing a safe and enjoyable experience for the whole family [4].
Biking and Scenic Beauty
For those seeking an active experience, the Purgatory Bike Park awaits with its diverse trails catering to riders of all skill levels. Whether you're a beginner or an experienced mountain biker, the park offers an exhilarating journey through stunning natural landscapes [2]. If you prefer a more relaxed approach, the Scenic Chairlift provides a serene and picturesque ride, allowing you to soak in the breathtaking mountain views and appreciate the beauty of the San Juan Mountains.
Uncover Hidden Gems
Purgatory Resort goes beyond thrilling rides and outdoor activities. The resort offers treasure panning, allowing visitors to experience Colorado's rich mining history while searching for gold and gems [2]. This hands-on experience provides a unique opportunity for families to connect with the region's past while creating their own precious memories.
Immerse in Nature and Relaxation
In addition to the adrenaline-pumping adventures, Purgatory Resort offers a tranquil escape. Twilight Lake presents an idyllic setting for paddleboarding and kayaking, allowing you to peacefully explore the calm waters surrounded by picturesque mountain views [2]. Nature hikes, picnics, and witnessing stunning sunsets together are popular activities that foster a closer bond amidst the natural beauty of Purgatory [7].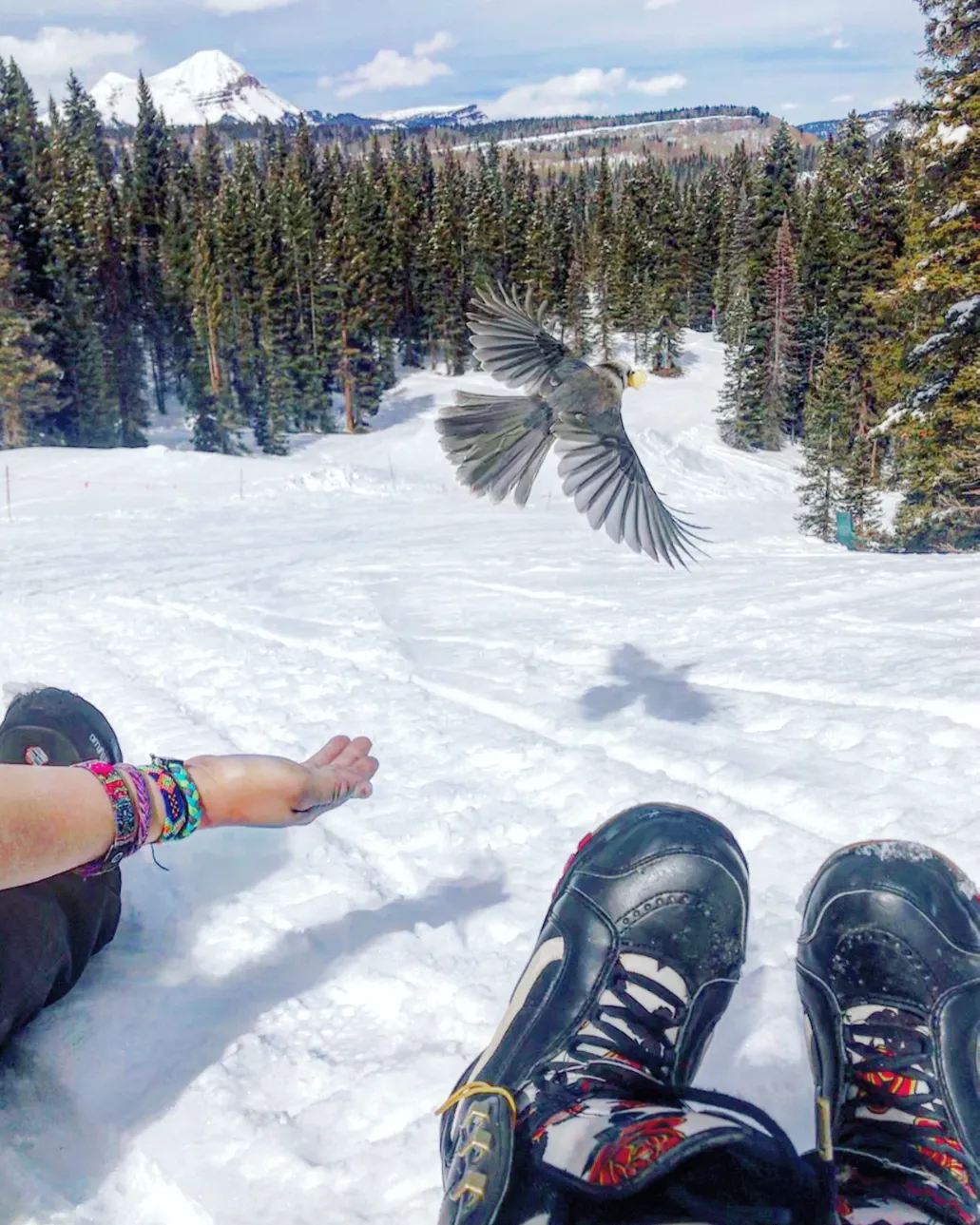 Explore Durango
Durango, a college town near Purgatory Ski Resort, offers many attractions for visitors to explore beyond skiing and snowboarding. Here are some must-see sights and activities in Durango:
Mesa Verde National Park: home to ancient Native American cliff dwellings dating back more than 800 years.
Durango Hot Springs is a relaxing soak in natural mineral-rich waters and not too far from the mountain in Hermosa.
Durango and Silverton Narrow Gauge Railroad: a historic train ride through the mountains. Pro tip: Take the train to Silverton, but don't take it back.
Animas River Trail: a scenic hiking trail along the river.
La Plata Canyon Jeep Tours: an off-road adventure in the San Juan Mountains.
Durango Wildlife Museum and Fish Hatchery: a fascinating museum featuring local wildlife.
Pinkerton Hot Springs: secluded hot springs with stunning views.
Durango Rafting: family-friendly rafting trip on the Animas River.
Durango Arts Center: a cultural hub with art exhibits, theater performances, and classes.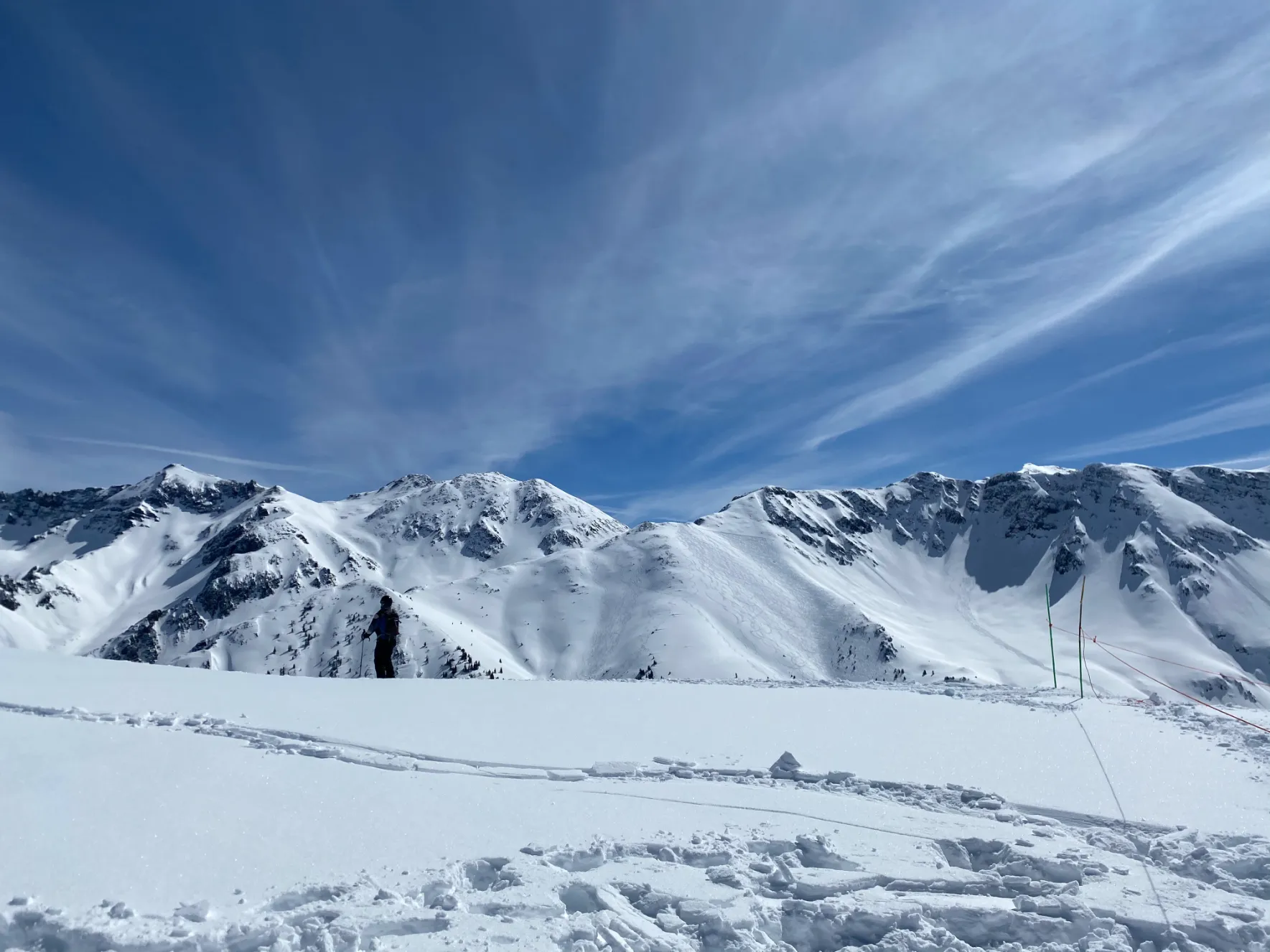 Explore Silverton
Silverton is so close to Purgatory, only 35 minutes give or take, depending on your speed and if it's summer or winter. Don't miss out on this scenic drive down the Million Dollar Highway, and thank me later.
Summer Activities in Silverton, CO
Winter Activities in Silverton, CO
Silverton Mountain Ski Area: Enjoy world-class skiing and snowboarding at Silverton Mountain. Known for its challenging terrain and deep powder, this backcountry skiing destination offers a thrilling winter adventure[4].
Snowmobiling: Explore the winter wonderland around Silverton by going on a snowmobiling adventure. Ride through snowy trails and witness the beauty of the San Juan Mountains covered in snow[3].
Winter Scenic Drives: Take a drive along the Million Dollar Highway during winter and enjoy the scenic beauty of snow-covered mountains and forests. It's a picturesque route that showcases the winter charm of the region[4]. PLEASE check the road before you drive. After Silverton, it get's a bit sketchier.
Where to Eat in Silverton, CO
Thee Pitts Again BBQ: Indulge in delicious barbecue dishes at this popular restaurant in Silverton. Enjoy mouthwatering meats and classic sides in a relaxed atmosphere[2].
Handlebars Food & Saloon: Experience an Old West ambiance at this restaurant and saloon. Try their Rocky Mountain Oysters and other hearty meals while enjoying the rustic setting[2].
Golden Block Brewery: For beer enthusiasts, visit the Golden Block Brewery and savor craft beers paired with delicious food. It's a great place to unwind after a day of outdoor activities[3].
Hidden Gems in Silverton, CO:
Mayflower Gold Mill Tour: Explore the historic Mayflower Gold Mill and take a guided tour to learn about the area's mining heritage. Discover the inner workings of a gold mill and see the equipment used during the mining era[5].
Animas Forks: Visit the ghost town of Animas Forks near Silverton. It offers a fascinating glimpse into the past with its well-preserved structures and remnants of a once-thriving mining community[3].
Christ of the Mines Shrine: Explore the Christ of the Mines Shrine, a religious shrine that reflects the impact of mining on the local community. It provides a serene setting for reflection and offers panoramic views of the surrounding mountains[3].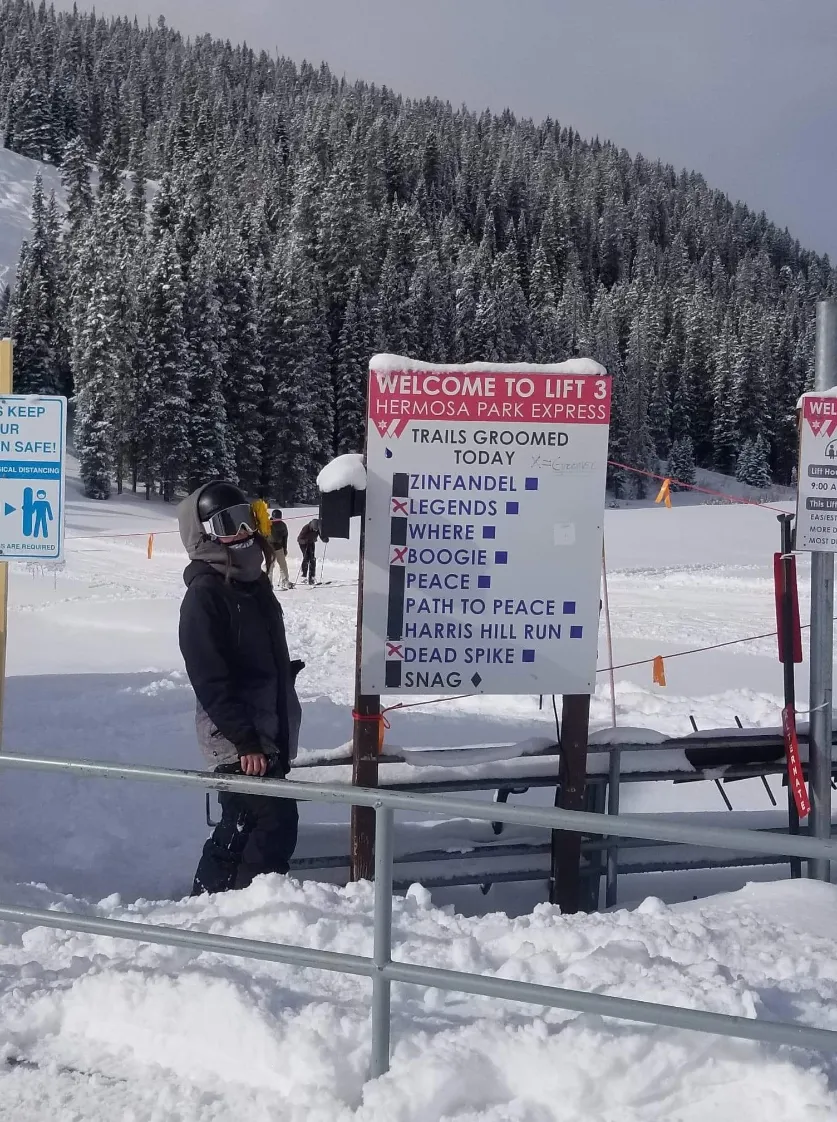 FAQs About Purgatory
What is Purgatory? How do I get there? Why is it named Purgatory? All that and more are answered below.
Purgatory is formerly known as Durango Mountain Resort.
So if you hear someone call it Purg or Durango Mountain Resort, know we're all talking about the same place.
What is Purgatory Mountain Resort?
Purgatory Ski Resort, located in Durango, Colorado, is a winter wonderland that offers an unforgettable experience for families and skiers of all levels. With over 1,600 skiable acres, multiple terrain parks, and Colorado's largest snowcat skiing operation (35,000 acres), Purgatory provides endless opportunities for winter adventure. The resort boasts a ski-in/ski-out lodge with luxurious accommodations, fully-appointed kitchens, gas fireplaces, and private balconies. Guests can enjoy a heated pool with a slide, jacuzzi tubs, a private game room, a guest lounge area, onsite dining, a fitness center, and a day spa. Purgatory's unique character is enhanced by the history of the Wild West and fanciful Victorian times, making it a top destination for skiing and snowboarding enthusiasts who seek adventure and a charming and unique experience.
Where is Purgatory Ski Resort in Colorado?
Purgatory Ski Resort is a popular winter destination in the San Juan Mountains of Southwest Colorado. The resort is situated 27 miles north of the town of Durango, which is the nearest major city. The La Plata County Airport in Durango is the closest airport to the resort, with flights from major hubs like Denver, Albuquerque, and Phoenix. Visitors can easily access Purgatory via a 30-minute drive from Durango. The resort's location in the four corners makes it an ideal destination for skiers from New Mexico, Oklahoma, and Texas.
Interesting Fact
Purgatory Ski Resort, located in the San Juan Mountains of Colorado, boasts an impressive 1,605 acres of skiable terrain and an average annual snowfall of 260 inches. But did you know the resort was originally named "Purgatory" because a local legend claimed the Devil cursed the area? Thankfully, the only thing you'll be cursing at Purgatory these days is the occasional wipeout on the slopes.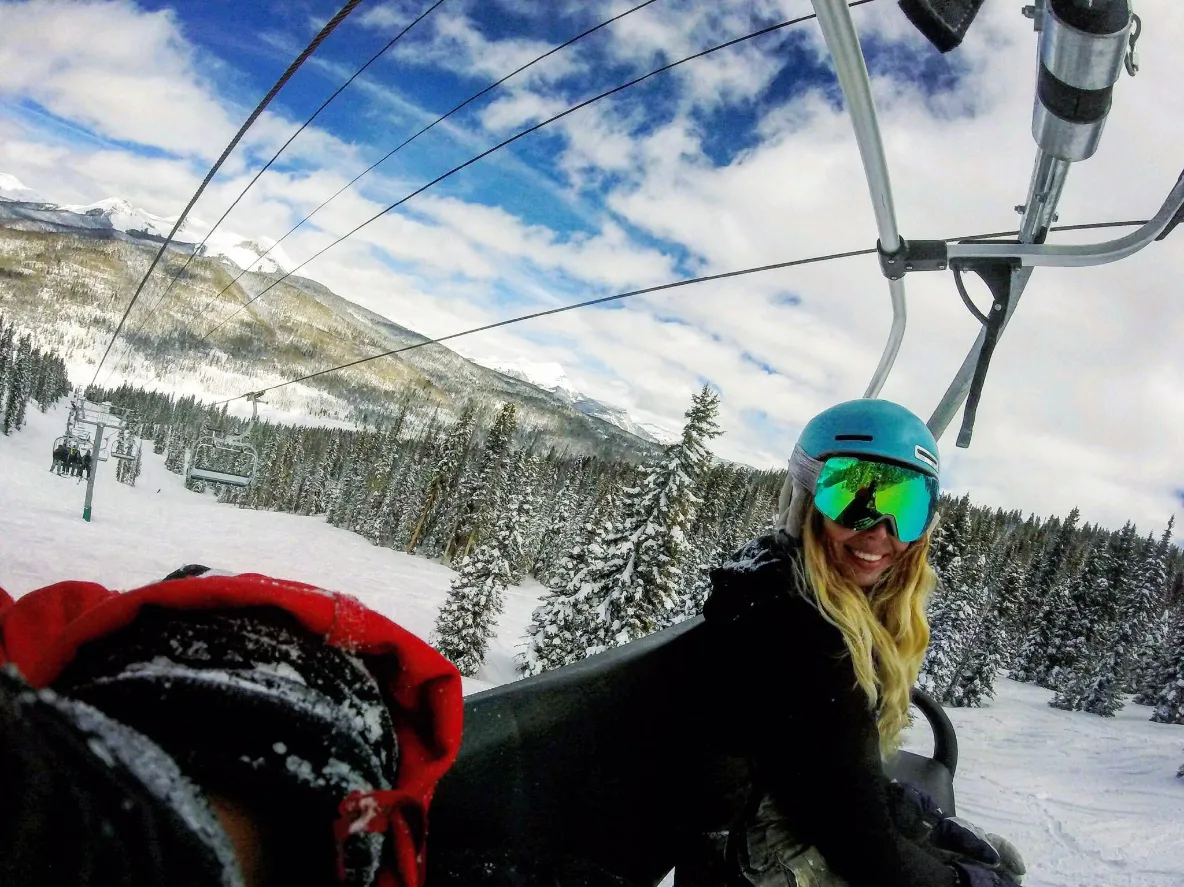 Ski you later!
Thanks for reading my blog! I hope it helps you feel a bit more prepared for your journey to Purgatory Mountain Resort. See you on the mountain!