As a local residing near Silverton Mountain, I'm fortunate to have this exceptional ski area right in my backyard.
Exploring Silverton Mountain: A Local's Perspective
Nestled in the breathtaking San Juan Mountains, Silverton Mountain offers a thrilling and unforgettable experience for expert skiers and snowboarders seeking the ultimate alpine adventure. Let me take you on a journey to explore the mountain stats, how to prepare for your visit, how to respect the mountain, and what you can expect from your time at Silverton Mountain.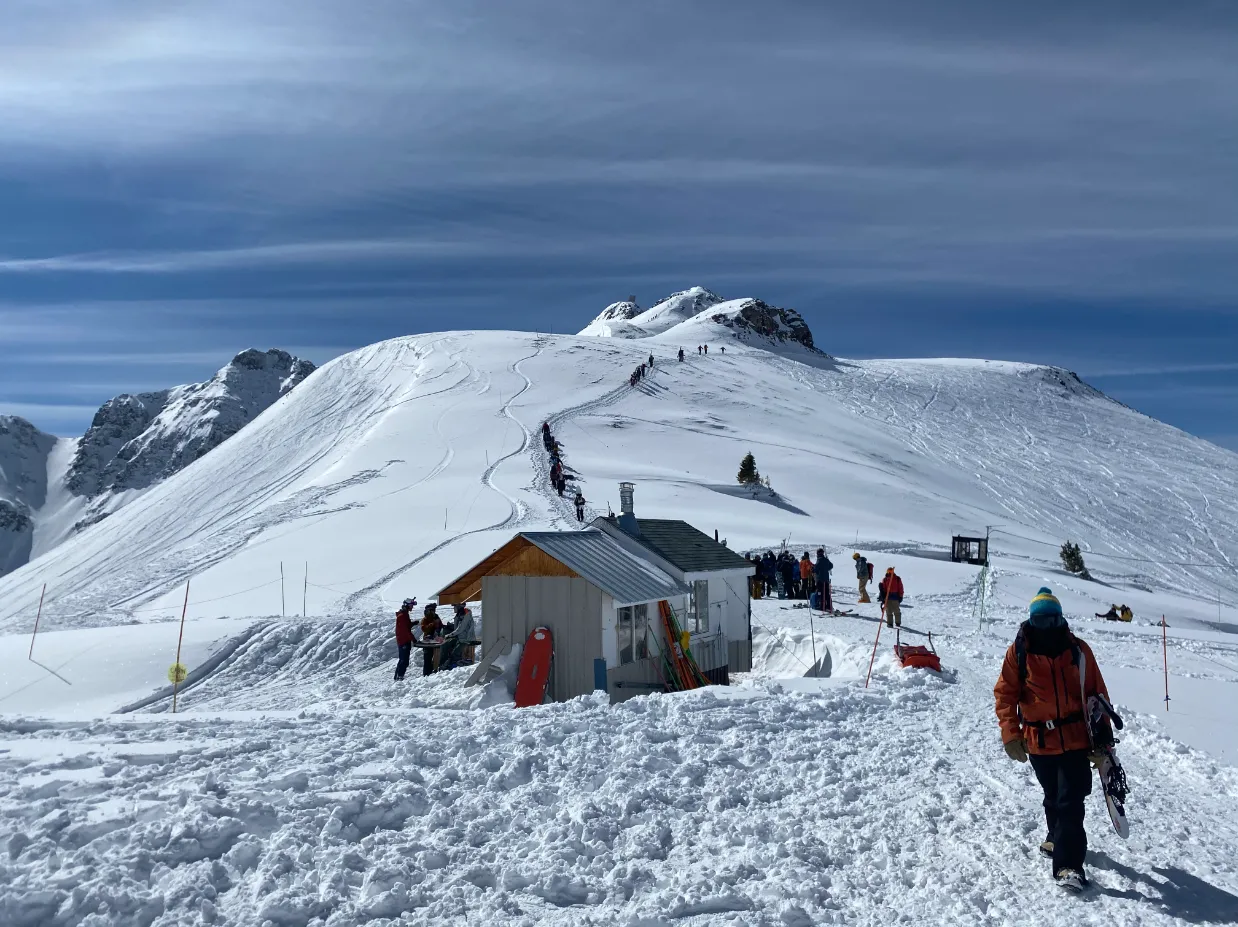 What is Silverton Mountain?
Silverton Mountain Resort Ski Area in Colorado is a unique and exciting destination for skiers and snowboarders seeking an advanced and expert-level ski experience. This ski area offers one chairlift, 100 km of ski routes, and elevations between 3,147 and 3,790 m. Unlike other ski resorts, Silverton Mountain Resort Ski Area operates in a one-of-a-kind fashion, offering guided skiing during certain periods, while at other times, it allows unguided skiing. The terrain is entirely for the advanced and expert skier, providing an adventure that is not for everyone. This article will explore the key features and characteristics that make Silverton Mountain Resort Ski Area stand out from other ski resorts.
Key Features of Silverton Mountain Skiing
One of North America's highest and steepest ski areas, operating with one chairlift. They are planning for a second chairlift as of February 2023.
Guided-only skiing during certain periods, similar to a cat or heli operation, and unguided skiing during other times.
Located near the town of Silverton, which is part of the San Juan Skyway and near the Million Dollar Highway, providing scenic byways with breathtaking views.
Designed to have a minimal environmental impact, with no plans of building condos or high-speed chairlifts.
Educational programs include Avalanche Level I, Avalanche Level II, and Backcountry 101. The Hut to Hut tour is a must.
Limited infrastructure, providing a relaxed vibe and minimal crowds. One hut and some porta potties.
Access to awesome powder and terrain that is only partially lift-accessed, with hiking required to get to the real goods.
Suited for upper advanced and expert riders only, with an adventurous spirit.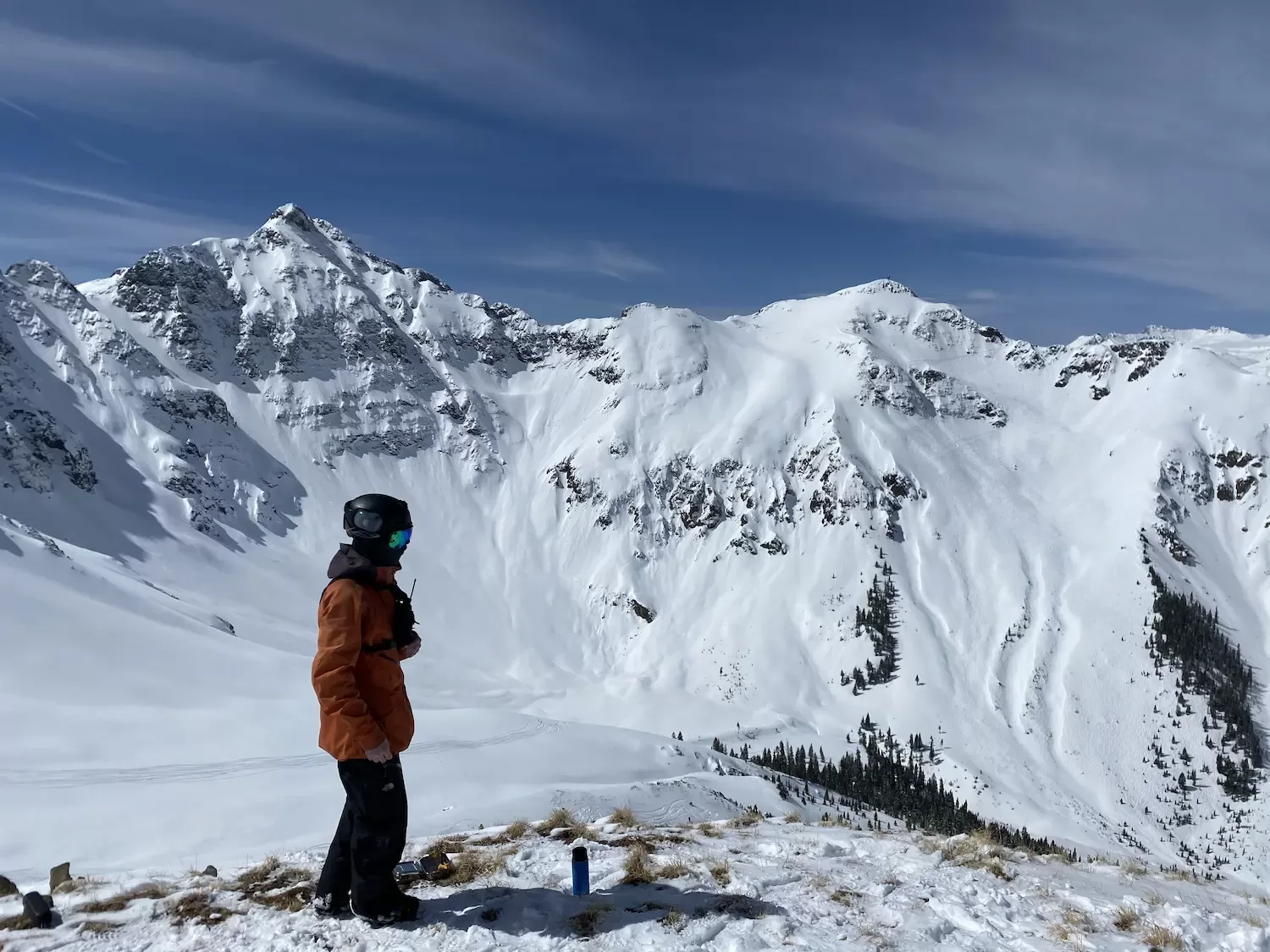 Some organized details about skiing Silverton CO:
I thought this might make it more digestible :)
| | |
| --- | --- |
| Info | Details |
| Location | Silverton, Colorado, United States |
| Opening Date | January 19, 2002 |
| Operates From | Thursday to Sunday, December through April |
| Elevation | 13,487 feet |
| Base Elevation | 10,400 feet |
| Peak Lift-Served Elevation | 12,300 feet |
| Skiable Area | 1,819 acres |
| Hike-to/Helicopter Terrain | 22,000 acres |
| Terrain Type | Steep, challenging, ungroomed |
| Trail Classification | 0% beginner/intermediate, 100% advanced/expert |
| Annual Snowfall | Over 400 inches? Debatable.. |
| Vertical Drop | 1,900 feet (lift-served), 3,887 feet (hike-to/helicopter) |
| Maximum Slope Angle | 55 degrees |
| Lifts | 1 double chairlift |
| Maximum Number of Unguided Skiers | 475 per day |
| Guided Group Size | Up to 8 participants per guide |
| Required Gear | Avalanche beacon, probe, shovel |
| Guided Skiing Availability | Specific times of the year |
| Heli-Skiing Availability | Yes |
| Environmental Focus | Minimal environmental impact |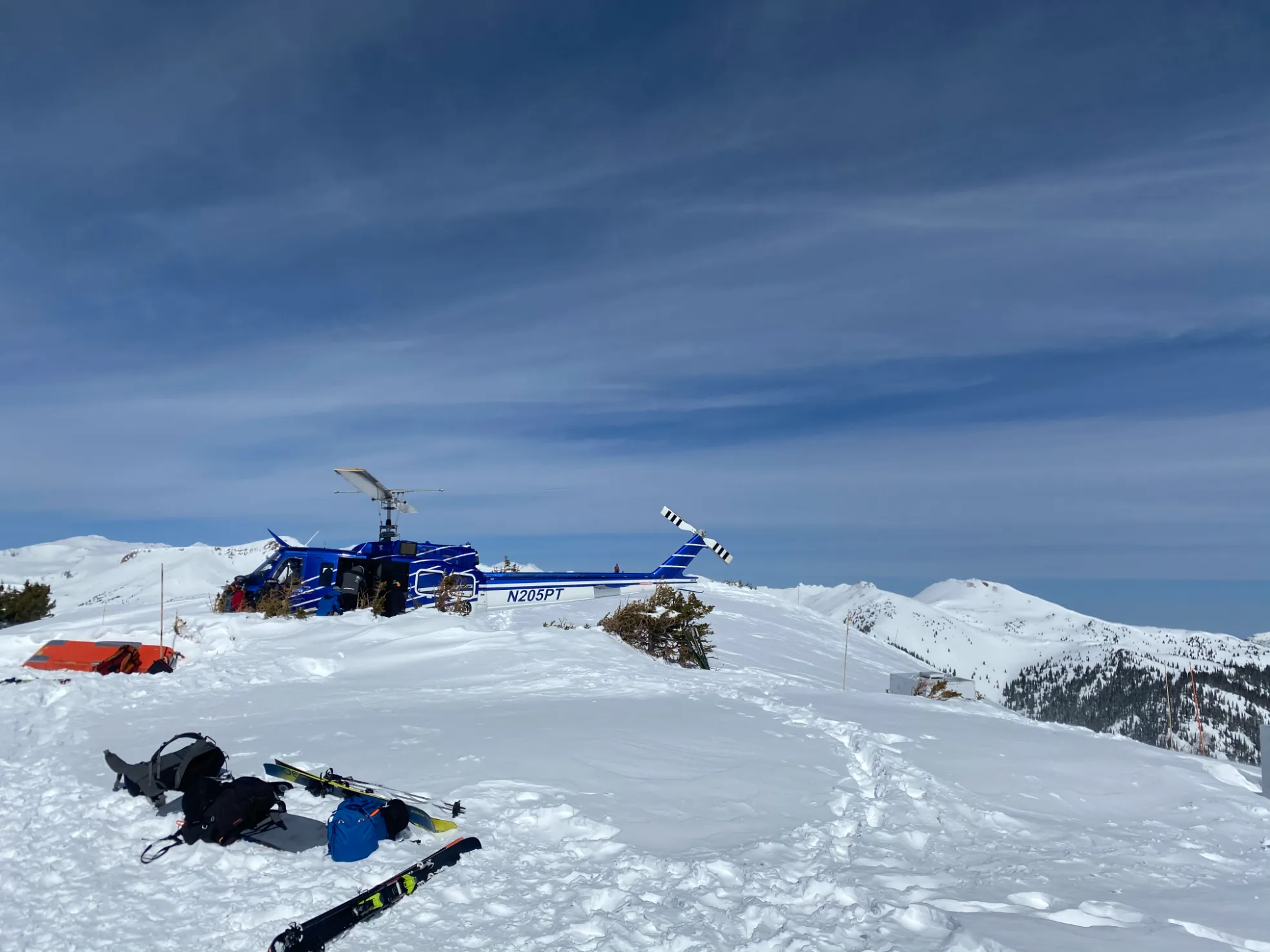 Preparing for Your Visit
You must come well-prepared to make the most of your visit to Silverton Mountain. First and foremost, ensure that you have the necessary avalanche gear, including a beacon, probe, and shovel. These items are mandatory for riding the lift and ensuring safety in the backcountry.
Interacting with the ski patrol and guides is highly recommended. They possess invaluable knowledge of the mountain and can provide insider tips and information about secret stashes. Understanding the mountain's orientations is crucial, as certain areas may accumulate more snow depending on wind direction. Take advantage of their expertise to enhance your experience.
Arriving early is key to maximizing your unguided day at Silverton Mountain. Longer hikes typically should be started no later than by 1:45 pm, so getting an early start allows you to access extended hike-to terrain. Following the sun is a smart strategy, beginning with the backside and then exploring the westside, as the backside receives sun earlier in the day. Fresh terrain opens up daily, and waiting a few days after fresh snowfall allows ski patrol to open more runs. Don't be afraid to venture beyond the main gullies; hidden powder stashes await those who dare to explore.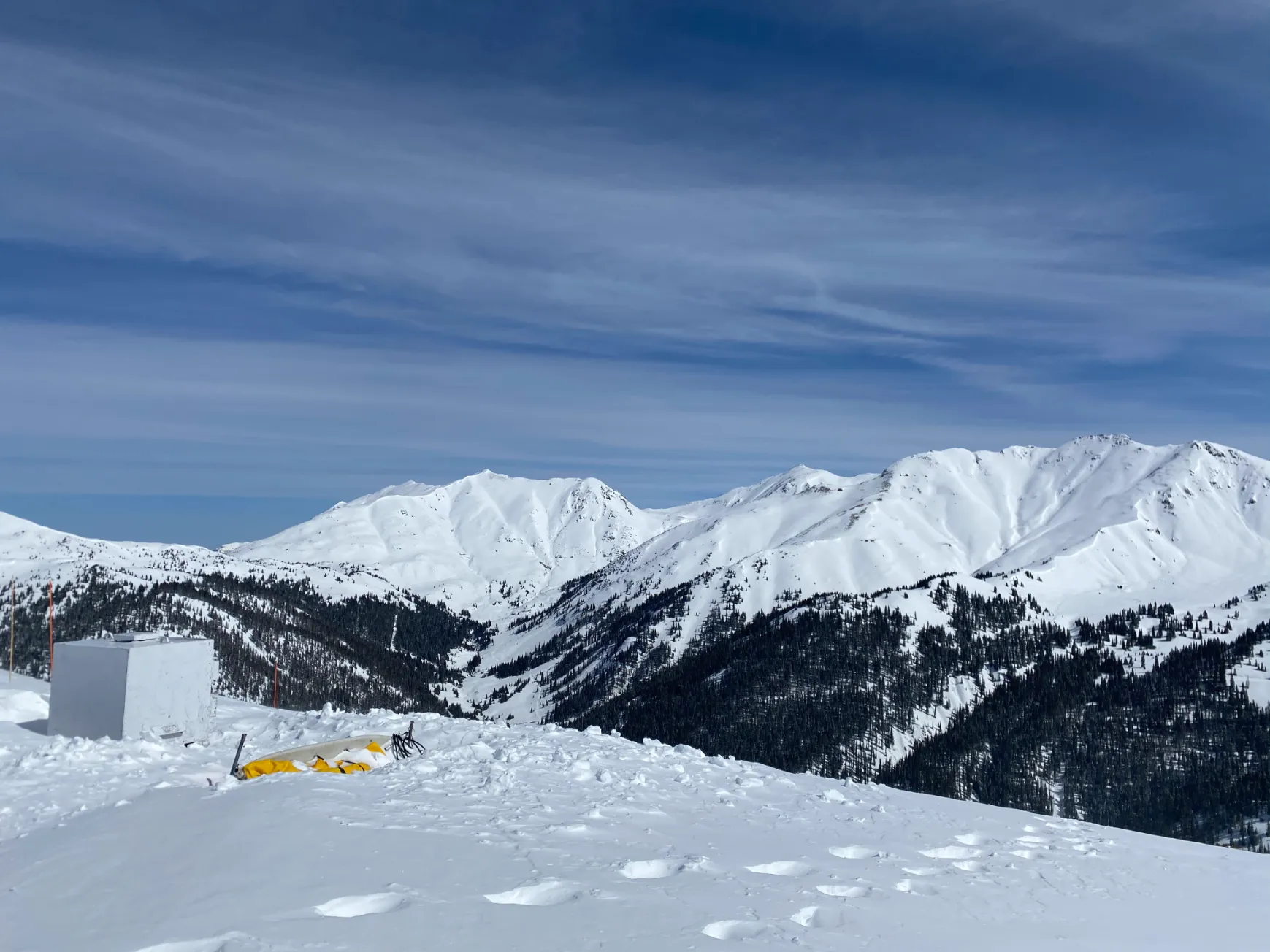 Respecting the Mountain
Respecting the mountain is of utmost importance at Silverton Mountain. As an expert-level ski area, it demands skill, experience, and a deep appreciation for the power and beauty of nature. Always exercise caution and be aware of the risks associated with backcountry skiing. Scouting the area before descending is advisable to ensure a fun and safe experience. Avoid sucker tracks that may lead to dead-end cliffs or ice falls. It's happened to the best of us.
Silverton Mountain operates with a limited number of skiers and snowboarders, with fewer than 475 unguided skiers and typically fewer than 80 skiers daily. This creates a unique and uncrowded environment to immerse yourself in the pristine surroundings. Take care to maintain the mountain's natural state and leave no trace behind.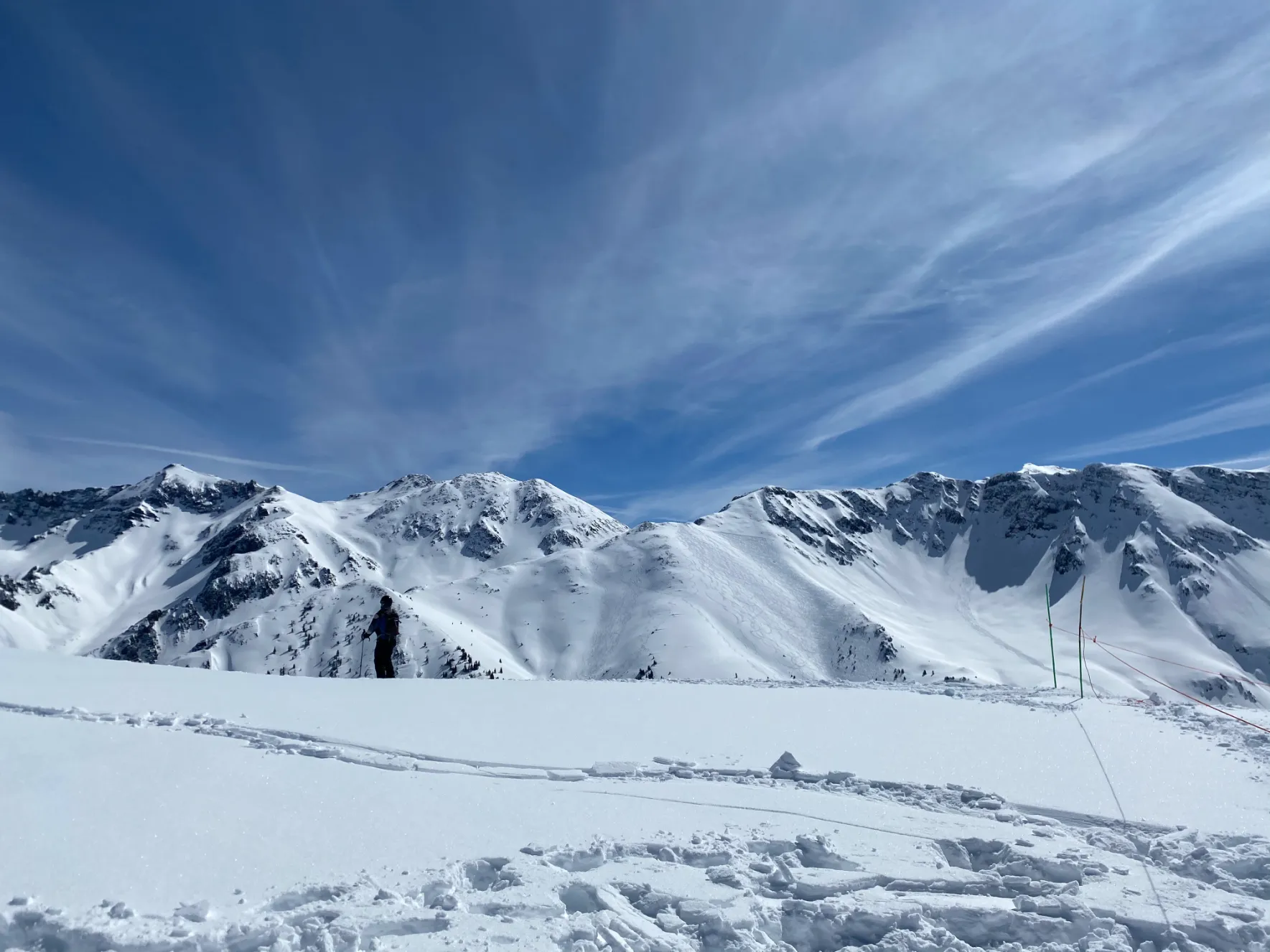 Guided and Unguided Skiing
Silverton Mountain offers both guided and unguided skiing options, depending on the season. During the early and late periods, unguided skiing is permitted. The cost for unguided days and a Spring Pass is . Guided days are available throughout the season. Guided group sizes are limited to eight or fewer per guide, ensuring a personalized experience.
If you're seeking the ultimate adventure, consider a heli tour. Silverton Mountain provides heli-skiing options, allowing you to access additional terrain spanning over 22,000 acres. Immerse yourself in the grandeur of the San Juan Mountains as you carve through untouched powder.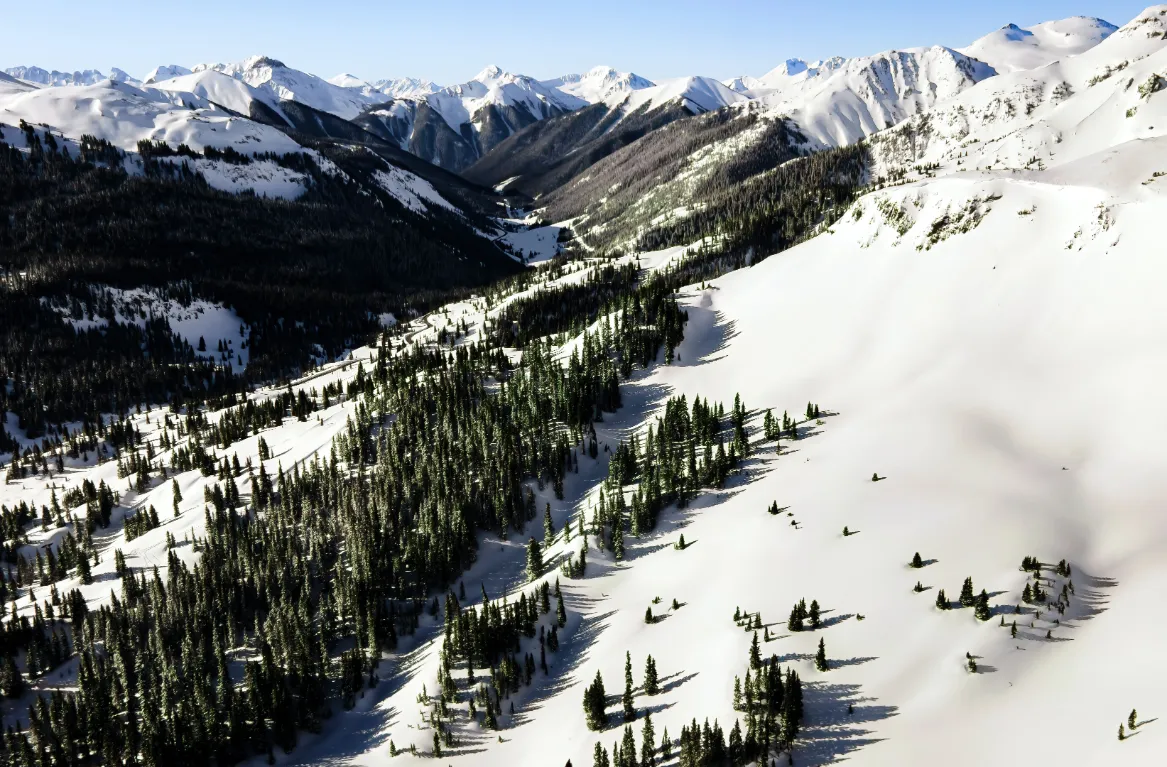 Backcountry Skiing
Silverton is located in the remote and rugged San Juan Mountain Range, offering unparalleled backcountry skiing experiences [1]. The region boasts some of the largest ski descents in the lower 48 states and features deep snow conditions. Skiers with experience and Level 1 avalanche training can explore specific areas near Silverton for backcountry skiing, including Anvil, Battleship East, Cemetery, Clear Lake, Commodore, Deadwood Basin, and more. I encourage you to purchase a book to research the beta on your own: https://beaconguidebooks.com/product/silverton-atlas/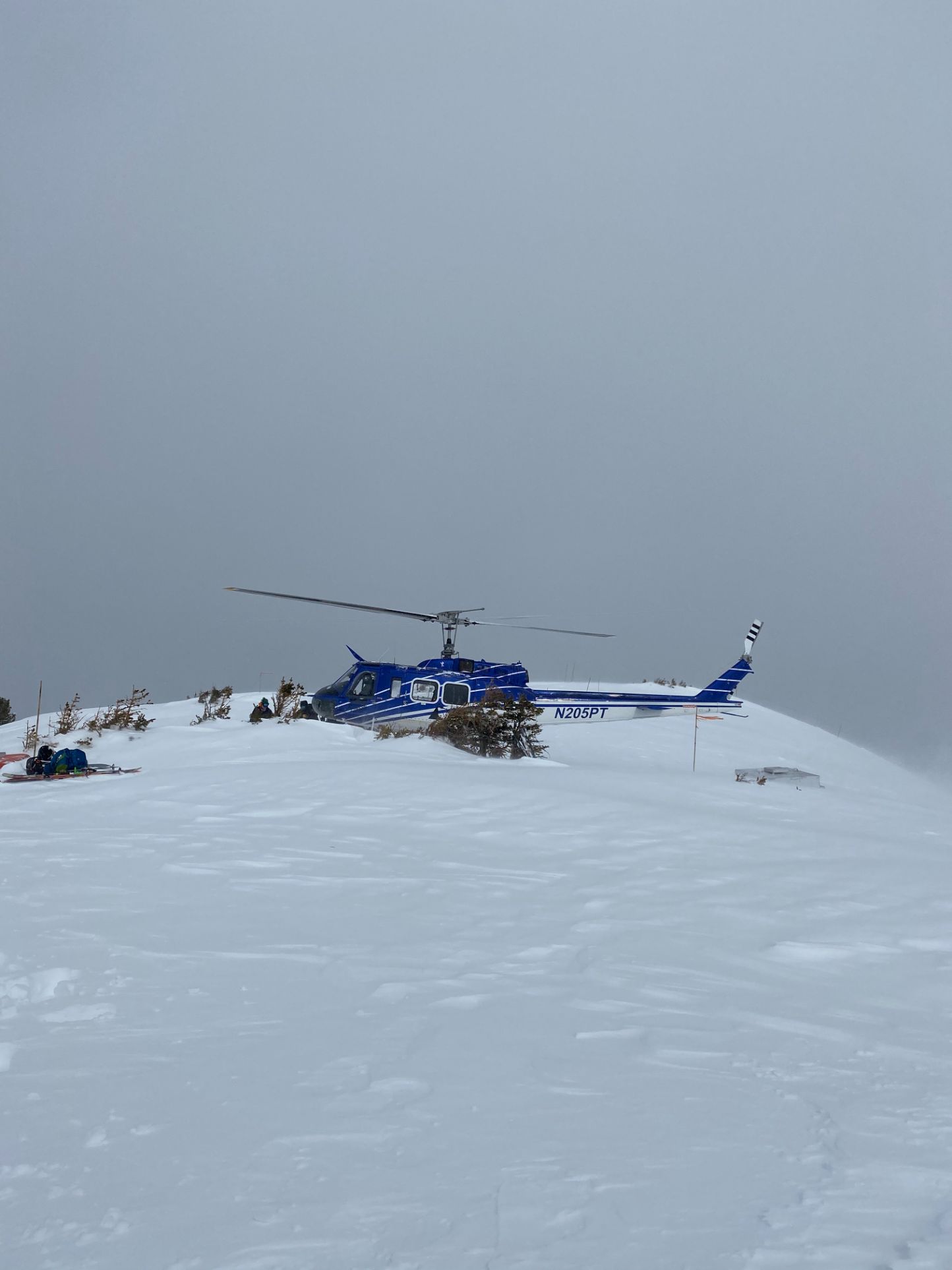 Make the Most of Your Trip
Engage with Ski Patrol/Guides: Take advantage of the knowledge and expertise of ski patrol and guides. They have spent the season exploring the mountain and are eager to share insider tips and hidden spots.
Determine the Direction: Once you reach the mountain's summit, establish the north direction. Different mountain areas receive varying levels of snowfall depending on wind patterns. Generally, starting with north-facing slopes is a good strategy unless south-facing slopes have been wind-loaded that day.
Time Your Hikes: Hikes lasting longer than 25 minutes typically close by 1:45 pm. If you plan to explore longer hike-to terrains, ensure you arrive early. Ski patrol needs sufficient time to sweep the mountain at the end of the day, and the more distant areas usually close first. As the day progresses, the available terrain options may become limited, so don't wait until the end for the classic runs. The last lift upload is at 3:00 pm.
Follow the Sun: Begin with the backside of the mountain and then move to the west side. The backside usually receives sunlight earlier, resulting in better snow conditions in the morning. During springtime, the backside may close around 11:00 am due to the risk of wet snow avalanches.
Daily Terrain Openings: New terrain is typically opened for skiing each day. If you're interested in exploring more remote areas, it's advisable to wait a few days after fresh snowfall. Ski patrol requires time to open new runs, gradually expanding their daily operations. While hikes longer than 45 minutes may require a guide, most terrain can be accessed without one. Guides and guided skiers may have the opportunity to ski runs before they become available to unguided skiers, depending on the conditions.
Seek Fresh Snow: Even two weeks after a storm, you can often find fresh snow at Silverton Mountain. With a vast expanse of 1,819 acres and only a few skiers each day, there are hidden pockets of untouched powder. While the base area might appear crowded due to limited parking, you'll discover numerous nooks and crannies with fresh snow once you ascend to higher elevations. Keep exploring beyond the main gullies to find the best conditions.
Thin Cover Areas: Certain mountain parts maintain thin snow cover throughout the season, regardless of overall snowfall. Alpine mountains don't receive snow evenly; ridge tops tend to have less snow due to wind exposure. Steep areas like Waterfall Ramp, Two Smokes, and Skid Mark may also have thin snow cover as the terrain is challenging for snow to adhere to. Embrace this reality and enjoy the excellent snow above and below these sections. Remember that snow tends to settle rapidly, so a significant snowfall of three feet can often reduce to one foot within 24-48 hours.
Be Wary of Sucker Tracks: Beware of tracks leading to dead-end cliffs or ice falls on the backside. Just because someone else made it doesn't mean it's safe or feasible for you. If you miss a traverse or find yourself uncertain, take a few minutes to backtrack and avoid potentially hazardous areas. Scouting before descending can lead to exciting and enjoyable discoveries on the mountain.
2023/24 Pricing
For the guided skiing season from December 28, 2023, to March 10, 2024, individuals can enjoy an incredible experience at Silverton Mountain with the following pricing options:
Lift ticket and guide: $229
Peak Season (January 25th to March 10th): $249
Fridays and Saturdays from January 26th to March 10th: $269
Interested parties are encouraged to refer to the convenient online booking calendar to check availability. If a specific date from Thursday to Sunday is not marked as "live," no tickets are available for that particular day. Operating exclusively on Thursdays through Sundays and on President's Day (February 19, 2024), Silverton Mountain guarantees an unforgettable skiing experience. A more detailed schedule can be found on their official website. It is strongly advised to make reservations in advance to secure a spot.
For those seeking a more personalized experience, Silverton Mountain offers private guide services during the months of December and April. The pricing options for private guiding are as follows:
1 person: $489
2 people: $689
Additional individuals: $289 each
Lunch is included in the package.
During the peak season of January, February, and March, private guide services are available at the following rates:
1-2 people: $1,999
Additional individuals: $99 each
Lunch is included.
Unguided skiing is available without reservation from March 13, 2024, to April 14, 2024. However, visitors traveling from distant locations are advised to make reservations for their convenience. Online reservations close 24 hours before the ski day, so purchasing tickets in advance is essential. An unguided lift ticket costs $99 per day, with operating days from Wednesday to Sunday. It's important to note that guided lift tickets are still available during the unguided season, ensuring a ton of options for every skier. Single heli runs can be enjoyed exclusively on Thursdays to Sundays.
For those seeking the thrill of heli-skiing, Silverton Mountain offers several choices:
Single heli run (after purchasing a lift ticket): $184
6 Run Heli Day (includes six drops and a guide): $1,290
Private heli experiences start at $12,990.
To enhance the skiing experience, rental gear options are available at Silverton Mountain:
Avalanche equipment package (Black Diamond Beacon, Shovel, & Probe): $64
Avalanche package plus a backpack for carrying skis or boards: $69
Avalanche package plus an Avalanche Airbag Pack: $94
Demo K2 Powder Skis with Marker bindings (rental boots not provided): $69
Demo Venture Snowboards (bindings and boots not provided): $69
Additionally, various rental accessories are offered:
Black Diamond Avalanche Beacon: $45
Black Diamond Rescue Shovel: $30
Black Diamond Rescue Probe: $30
Dakine Backpack: $30
Avalanche Airbag Backpack: $55
Demo Smith Turbo Fan Goggles (per day): $30
Demo Smith Helmet (per day): $30
K2 Ski Poles: $30
Ski you later
Silverton Mountain is a true gem for local residents like me who live close to this awe-inspiring ski area. From its steep and challenging terrain to the abundance of fresh powder, Silverton Mountain offers an unparalleled skiing experience. Whether you choose the guided pass, unguided pass, or a heli tour, you're bound to create lasting memories in this majestic alpine playground.
Remember to prepare adequately, respect the mountain, and embrace the unspoiled beauty of the San Juan Mountains. Your adventure at Silverton Mountain awaits!
Note: The provided information and internet sources were used to construct my blog post about Silverton Mountain from my perspective. The information provided may be subject to change, so it's recommended to visit the official Silverton Mountain website at silvertonmountain.com for the most up-to-date details regarding passes, operations, and other relevant information. Always use your best judgment, take an avalanche course, and bring the proper avalanche gear. [1] [2] [3] [4]