Table of Contents:
The Waterfall You Can Walk Behind in Iceland
Many people travel far and wide to see waterfalls in Iceland, but they often need to know which ones are worth their time. Seljalandsfoss is one of the world's most beautiful waterfalls, but is it worth stopping for a long time or at all?
That depends on what sort of trip you want in Iceland. Yes, it is a breathtaking waterfall. It's also very easily accessible right off of the Ring Road. This means vast crowds, mega tour buses, commercialization, and costs to park. That being said, it's accessible for the disabled or wheelchair-bound, which is a considerable upside. Since it's right off the Ring Road, it's at least worth driving by. That's what we did because we decided to bounce when we saw the entire parking lot full of tour buses blocking the view.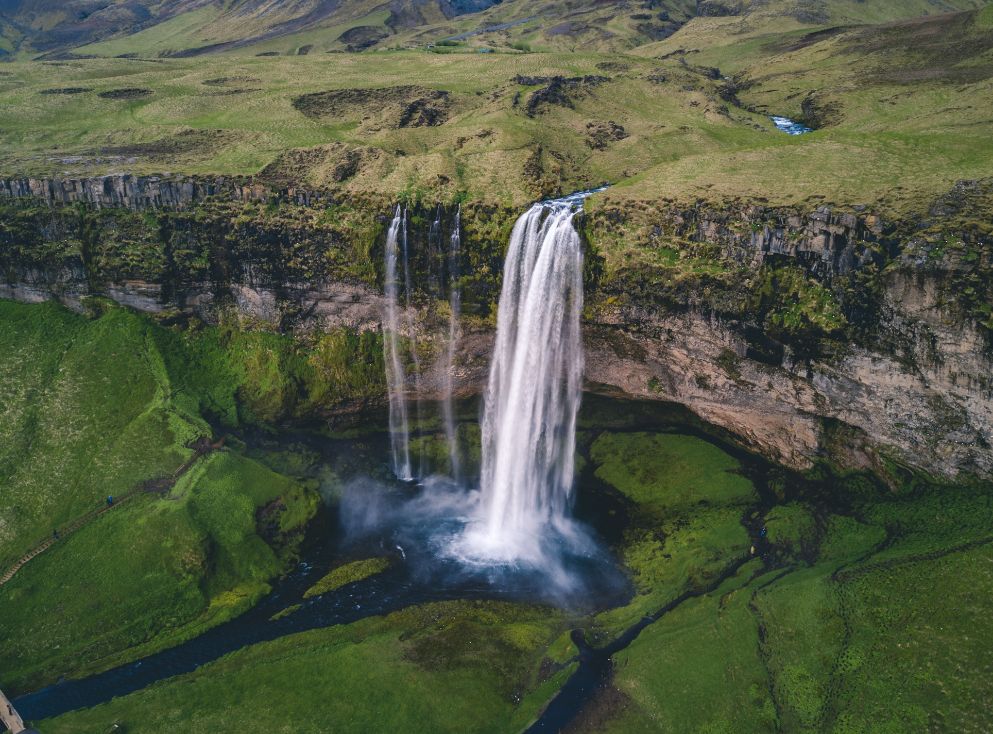 But what if I told you there are other waterfalls you can walk behind? Waterfalls that take a little bit of grit to get to but are well worth the journey. If you're fond of the outdoors and getting off-piste, keep reading.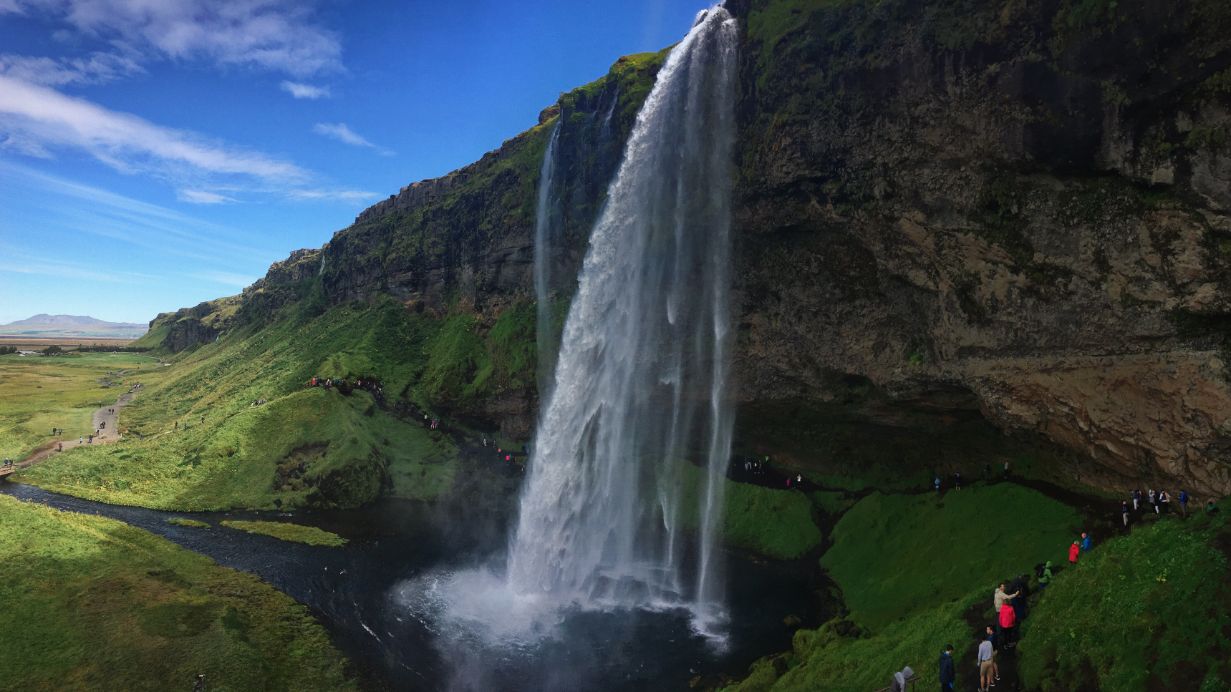 P.S. – before I jump into Seljalandsfoss, here's our Iceland Trip.
And no, it's not the essential Golden Circle or Ring Road Route.
Relaxing naked in a hidden, hot spring in the Highlands, snowmobiling on the second largest glacier, ice climbing on the largest glacier, and whitewater rafting on the most intense river are just some highlights of our wild adventure. If that sounds too much, you can skip the adrenaline junkie parts and read about our private sightseeing and hiking (because we were all alone, and it was extraordinary).
We hired a 4×4 rental car in Iceland to drive the adventurous F-Roads, and I created a custom adventure sightseeing route. It was, of course, without some adventurous mishaps (and a whitewater rescue team), but I'm so glad I didn't stick to the generic Golden Circle or Ring Road route.
Check out this entire article on our website.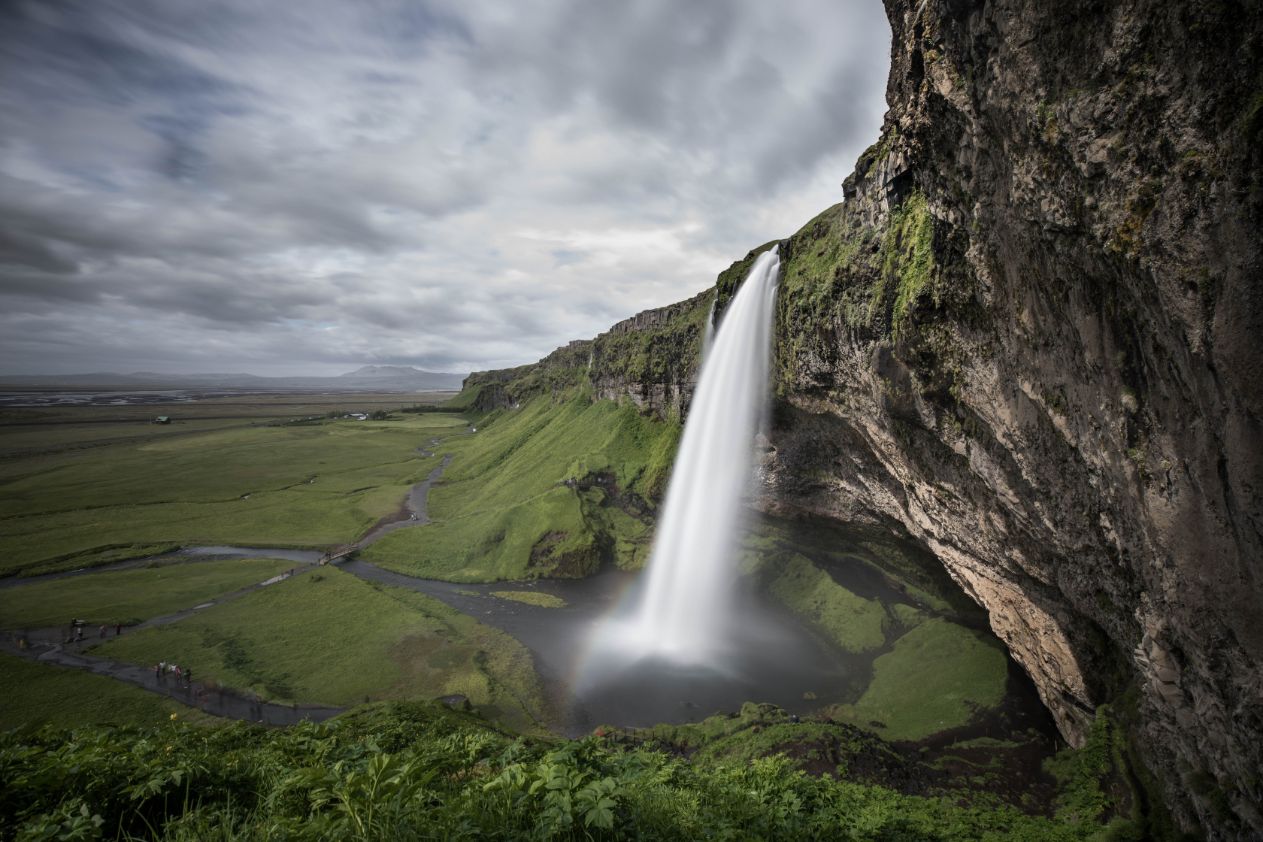 What is Seljalandsfoss?
Seljalandsfoss is a stunning 65-meter-high waterfall located on Iceland's South Coast, about 75 miles from Reykjavík, 35 miles from Vík, and 20 miles from Skógafoss waterfall. It is fed by the glacial Seljalandsa River and flows from the Eyjafjallajokull glacier.
Seljalandsfoss is a popular tourist destination as visitors can walk behind the waterfall. It's one of many great attractions in the vicinity, including Skogafoss waterfall, Vatnajökull National Park, Reynisfjara black sand beach, Dyrhólaey promontory, Skaftafell National Park, Hvítárvatn lake, Geysir geothermal area, and Þingvellir National Park.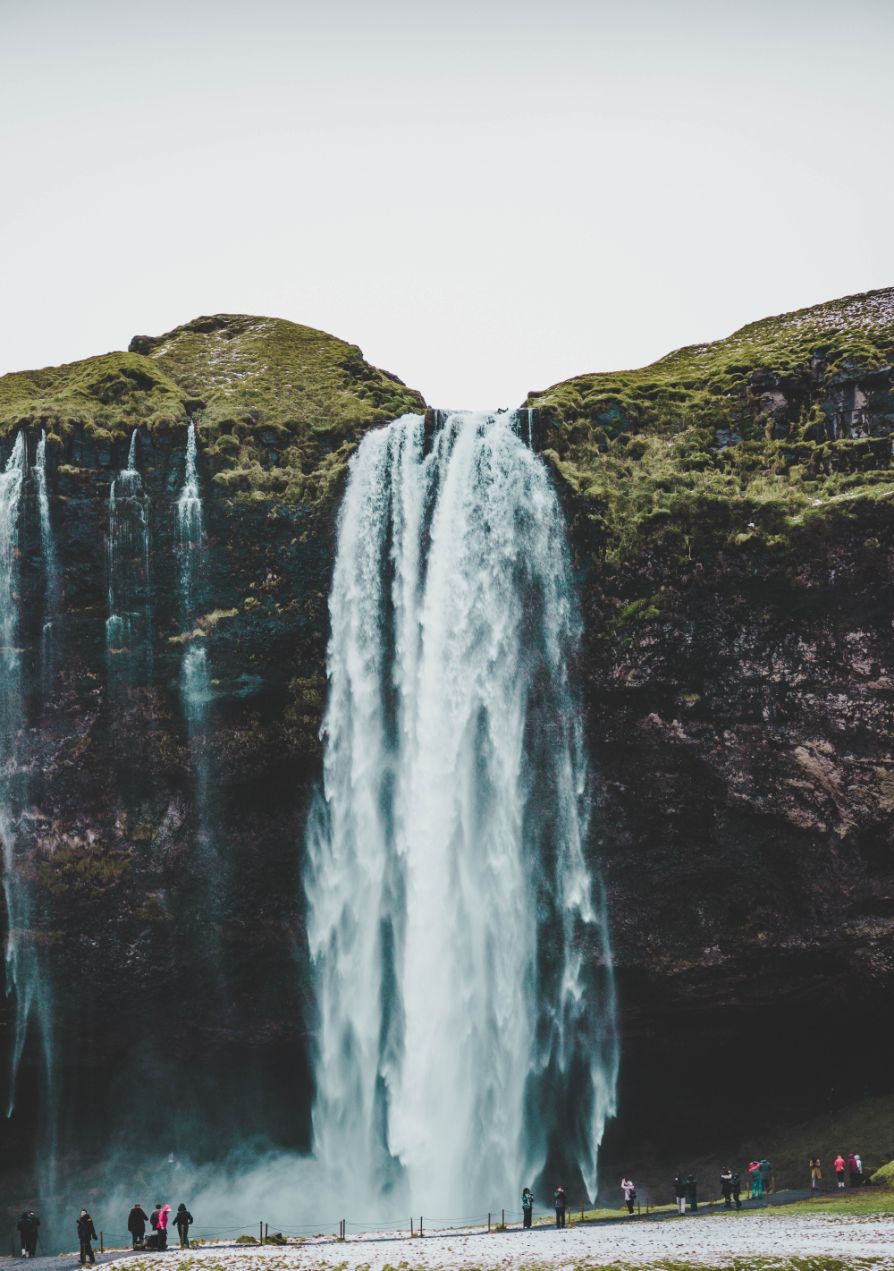 The nearby attractions on The Ring Road and the Golden Circle make it a popular tourist hotspot.
Tourists can explore the natural beauty of Vatnajökull National Park, Reynisfjara black sand beach, Dyrhólaey promontory, Skaftafell National Park, Hvítárvatn lake, Geysir geothermal area, and Þingvellir National Park.
Other famous waterfalls, such as Gljúfrabúi and Skógafoss, are just a short drive away, making it easy for tourists to visit multiple attractions in one day.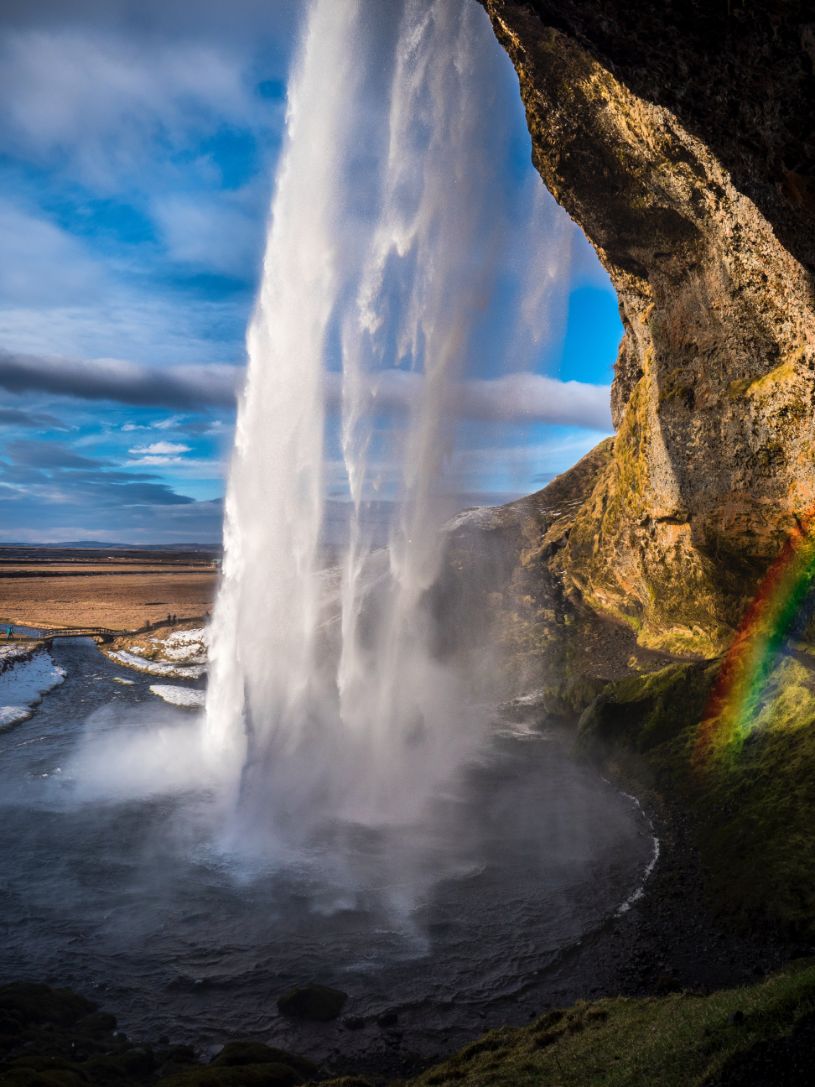 Why visit Seljalandsfoss in Iceland?
Seljalandsfoss is a stunning and highly accessible waterfall located in Southern Iceland. Seljalandsfoss is open to visitors all year round. However, the path behind the waterfall is closed in winter due to the icy and slippery conditions. If you choose to visit during this time, you can still appreciate the beauty of the waterfall from the outside.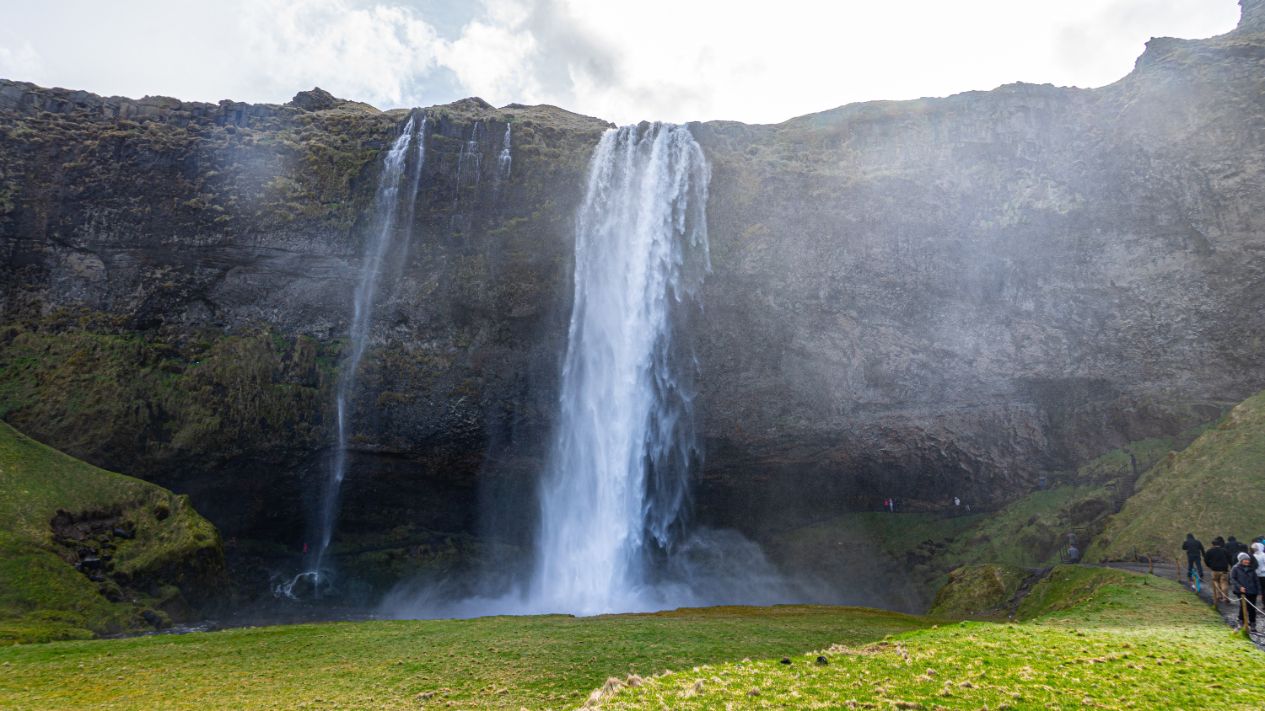 Are there more waterfalls in Iceland that you can walk behind?
Heck yes. And they're a heckuva less crowded. No mega tour buses. No droves of people.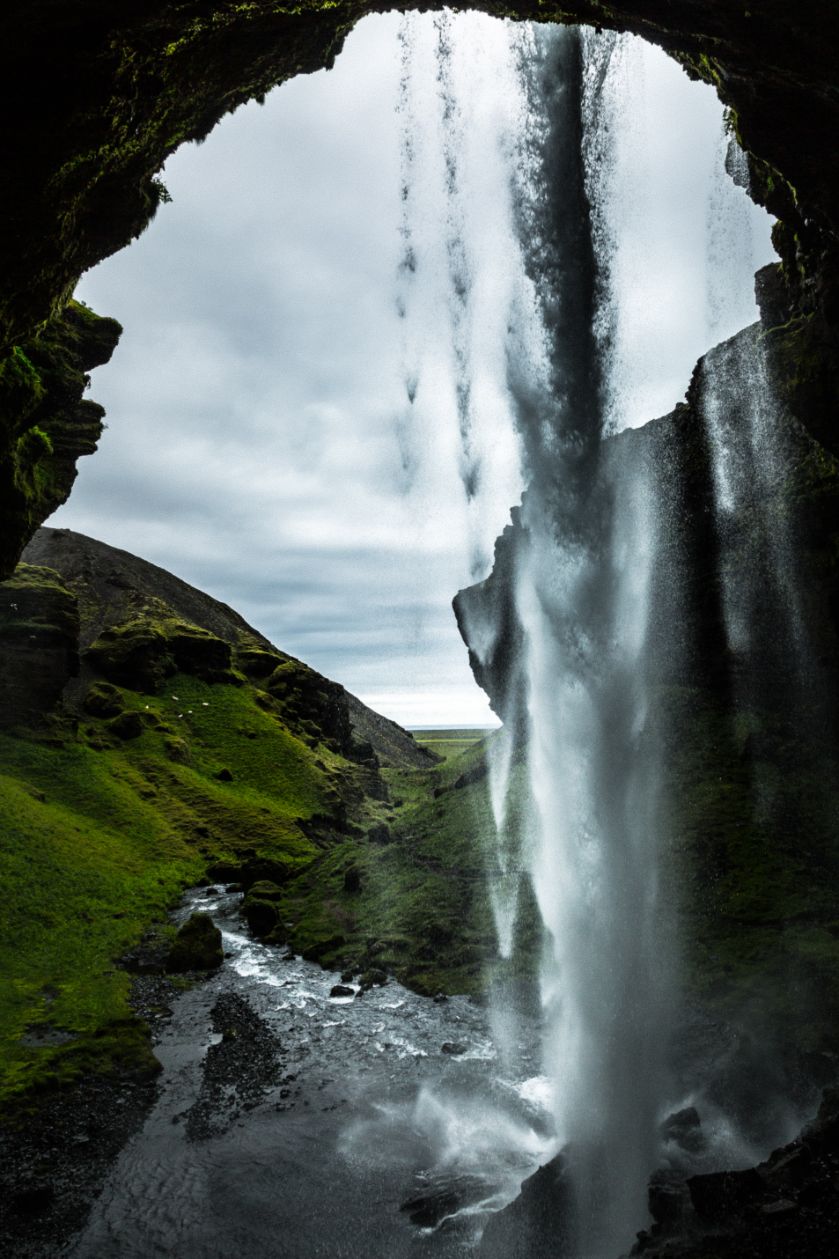 Gljufrabui waterfalls: The neighbor waterfall
Near Seljalandsfoss, you'll find Gljúfrabúi waterfall. It's partially hidden behind a cliff, but you can find it if you're looking for it. Getting close to the falls can be challenging and dangerous, so please approach them cautiously. You'll have to climb a bit and then wade through a river. Obviously, you'll get wet from wading because you walk into the falls instead of behind them.
Kvernufoss
Further east along the south coast of Iceland, you'll find this beautiful cavernous waterfall. It's east of Seljalandsfoss and can be reached by hiking for around 20 minutes. Since it's less well known than Skógafoss and not as easily accessible, Kvernufoss may be less crowded.
Dynjandi – Göngumannafoss
One of the most beautiful waterfalls in Iceland is Dynjandi in the West Fjords. It consists of six waterfalls, and Göngumannafoss is one of them. It has a tiny space behind it, and it's possible to walk there if you care.
Preparing yourself for the weather conditions
The weather conditions at Seljalandsfoss vary and range from sunny to wet and cold. In the summer, you should expect to be surrounded by mist from the waterfall, and the trail can be pretty slippery due to the mud and rocks. You should dress appropriately in a rain jacket, rain pants, and a waterproof dry bag. Wear a rain poncho and hiking boots with good soles for more protection. In the winter, the viewing decks get very icy, so it is crucial to bring crampons for your shoes for extra grip. It is also advisable to bring a walking stick if you struggle with mobility. To ensure you are comfortable, it is always a good idea to bring a set of dry clothes in the car in case you get too wet.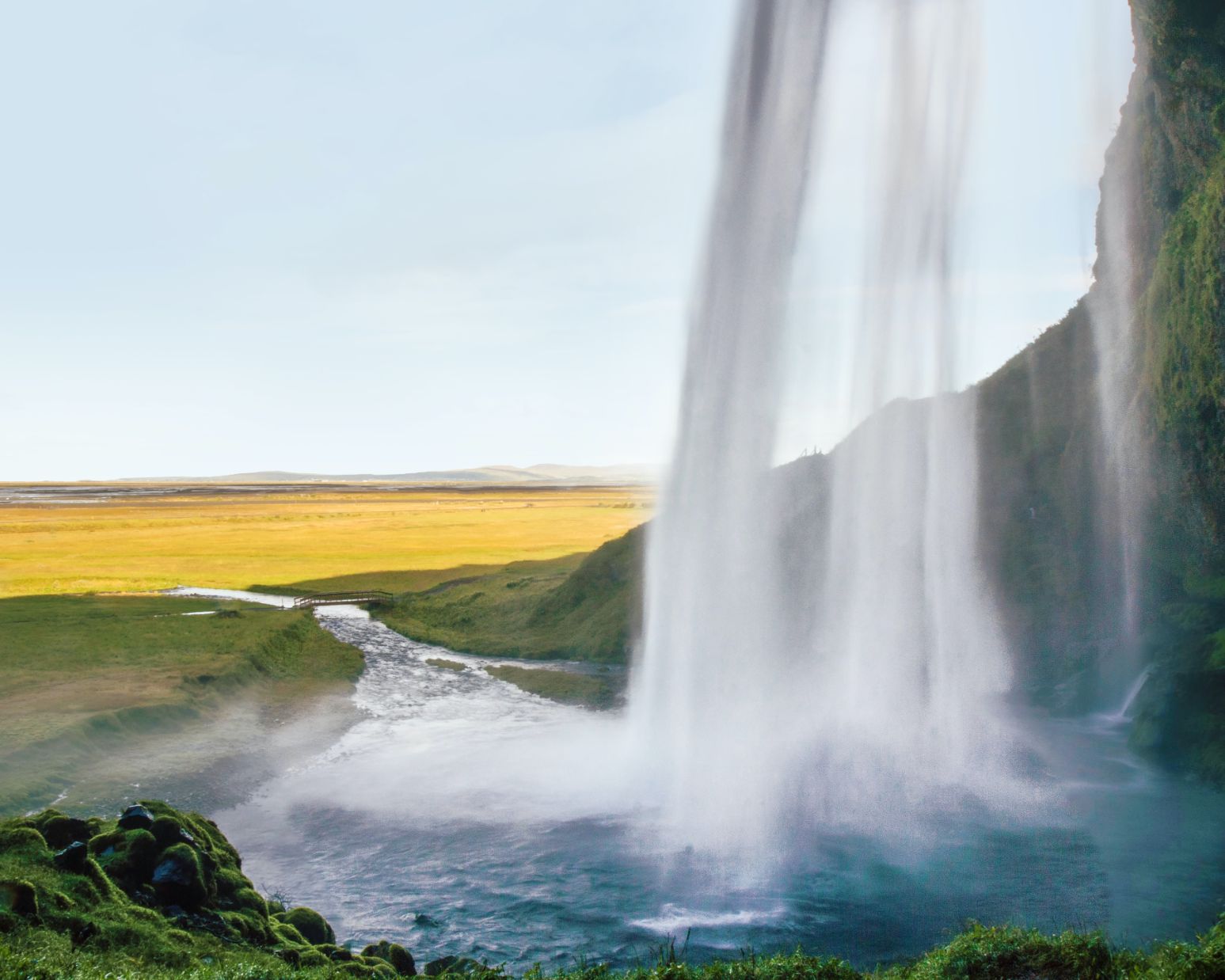 Geology and Surroundings
The fall is situated in the Seljalandsa River, fed by the glacier meltwater of the Eyjafjallajökull volcano. The falls cascade over an ancient cliff and erode through the rock, creating a cave behind the waterfall.
Seljalandsfoss in Popular Culture
Seljalandsfoss Waterfall in Iceland is a popular destination for filming and has been featured in various media. Some of the popular cultural references to Seljalandsfoss include:
The Amazing Race 6: The first episode sent contestants to Iceland from Chicago, where they stopped at Seljalandsfoss.
The Juniper Tree (1990): Björk's character is seen walking behind the waterfall.
The Secret Life of Walter Mitty (2013): Seljalandsfoss is featured in the movie.
Justin Bieber – I'll Show You (2015): The music video features Justin standing on a small ledge in front of Seljalandsfoss.
-Star Trek: Discovery (season 3, episode 1): There is a brief scene at the waterfall.
The Iceland Waterfall You Can Walk Behind
Seljalandsfoss is an iconic and captivating waterfall in Iceland renowned for its beauty. It stands at around 60 meters and is one of the few waterfalls in the country where visitors can walk behind it and admire the view. Seljalandsfoss is a horsetail waterfall, meaning that the cascade of water descends in a stepped descent down the cliff face. It is also known for its unique rainbows that appear in the spray of the falls.
Unlike other waterfalls in Iceland, which are more remote, Seljalandsfoss is easily accessible, making it a popular spot for tourists. It is close to the Ring Road, the main highway connecting all of Iceland's major cities, making it an ideal stopover for travelers. In addition, it is within walking distance of the famous Skógafoss waterfall and is surrounded by lush, green meadows that are popular for hiking.
Seljalandsfoss is an incredible waterfall that has intrigued travelers for centuries. Its accessibility, stunning rainbows, and unique cave make it an unforgettable experience and a must-see destination in Iceland.]
A Great View for the Regular Traveler
If you're looking for a breathtaking natural wonder to add to your list of places to visit/tours, Seljalandsfoss should be at the top. With its stunning views and easy accessibility, Seljalandsfoss is a must-see for anyone traveling to Iceland.