Wolf Creek Ski Area is a must-visit, especially if you visit Durango, Pagosa Springs, or the South Fork area. It's not on any corporate passes, and the crowds are slim. Vibes are pique, and it gets the most snow in Colorado. What more is there? Keep reading and find out the key takeaways to make your trip smooth and exciting.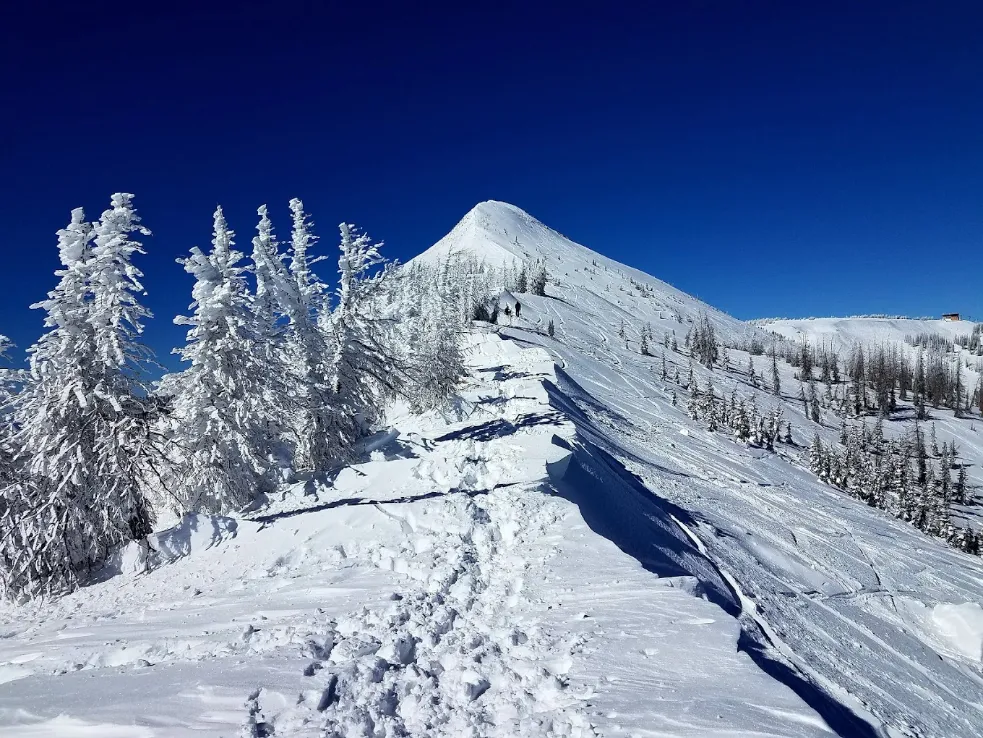 Overview of Wolf Creek Ski Area
Wolf Creek Ski Area is between South Fork and Pagosa Springs in southern Colorado. It is a family-owned resort known for its abundant snowfall, minimal lift lines, and varied terrain. With an average annual snowfall of over 400 inches, Wolf Creek boasts the most natural snow in Colorado[5]. The resort offers 1,600 skiable acres, 77 trails, and 9 lifts, ensuring ample opportunities for skiing and snowboarding for all skill levels[8]. It provides a unique and nature-focused skiing experience, attracting visitors from near and far.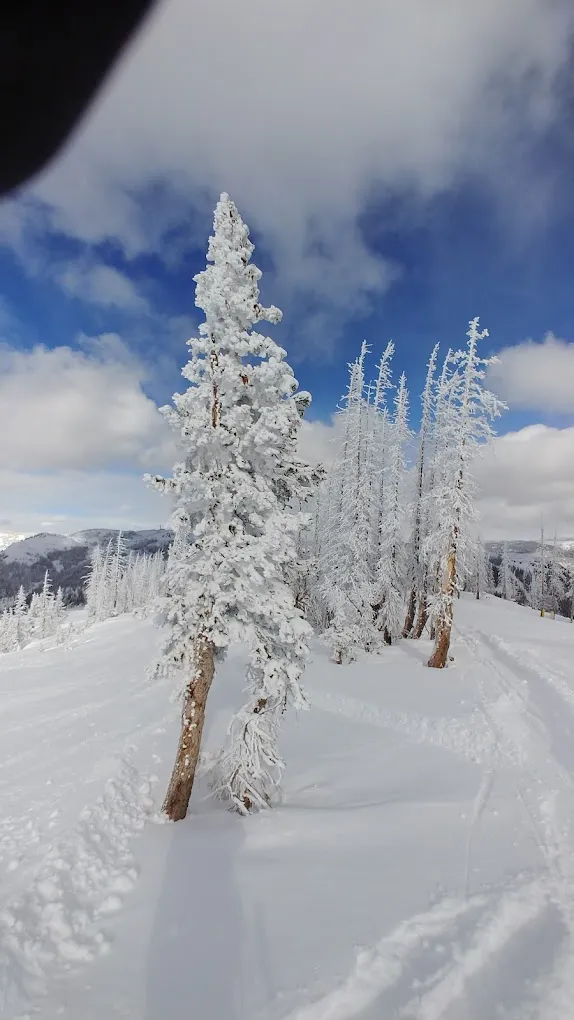 Key Takeaways
Wolf Creek is a powder hound's dream. North-facing terrain with abundant snowfall, nuff said.
The resort is flat in many spots, which can be a downside for snowboarders. I've gotten stuck a few times and had to unstrap and hike.
No lodging is on the mountain, so plan to stay in Pagosa Springs or South Fork.
Wolf Creek Pass is gnarly. Bring a 4×4.
Lift tickets at Wolf Creek are remarkably affordable, especially for beginners riding the Nova Chair. Look out for "local appreciation days" for even cheaper lift tickets; no ID is required.
Wolf Creek offers a decent ski area for beginners, with magic carpets and the Nova chair dedicated to beginners.
Intermediate skiers will find plenty of enjoyable terrain at Wolf Creek, with differentiation between easy and harder blues on the trail map.
The main area provides entertainment for a day or two, and more confident intermediates can explore the Alberta bowl.
Wolf Creek doesn't have a terrain park or halfpipe, so freestyle enthusiasts must rely on natural features in the Waterfall area.
Advanced skiers who love powder will find Wolf Creek perfect, with relatively low competition for powder in the advanced zones.
There are fantastic tree skiing opportunities, open bowls, and challenging runs in various areas, such as Bonanza Bowl and the Alberta lift zone.
The expert terrain at Wolf Creek requires some hiking, but the steep pitches are relatively short. There are double black diamond runs off Knife Ridge, and further hikes can lead to Horseshoe Bowl and Alberta Peak. The Bonanza cliffs off the Treasure Chair provide another challenging spot for experts.
Wolf Creek has backcountry gate access at the top.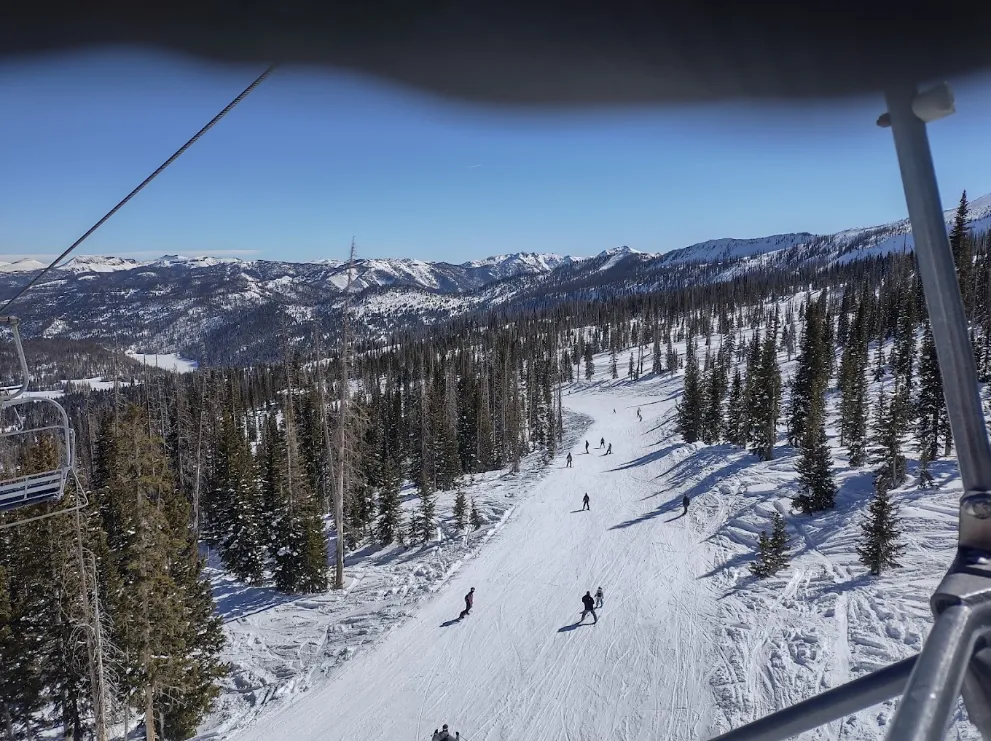 Mountain Stats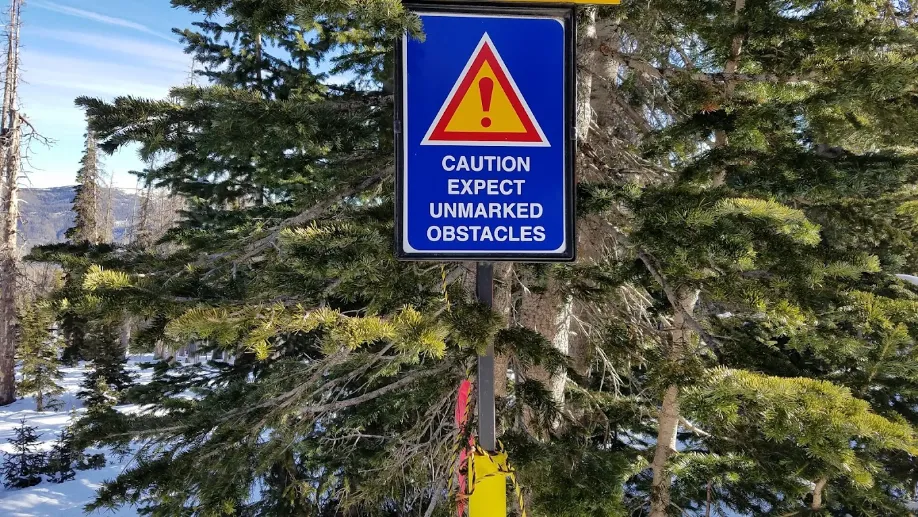 Pros & Cons of Skiing Wolf Creek
| | |
| --- | --- |
| Pros | Cons |
| Abundant snowfall | Limited beginner terrain: While Wolf Creek has beginner-friendly areas, the resort primarily caters to intermediate and advanced skiers. Beginners might find the options somewhat limited. |
| Minimal lift lines | Flat connecting trails: Some connecting trails at Wolf Creek can be challenging for snowboarders due to their flat nature. |
| Varied terrain | Road conditions: Accessing Wolf Creek Ski Area requires traveling through Wolf Creek Pass, which can be icy and snowy during winter months. Visitors should be prepared for potentially challenging road conditions. |
| Family-friendly atmosphere | |
| Scenic beauty | |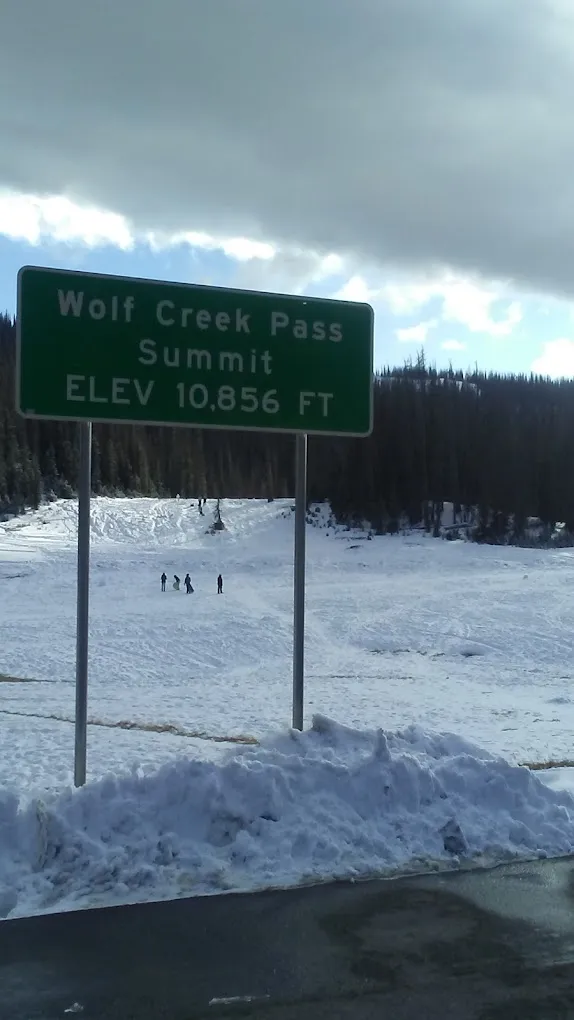 FAQs About Wolf Creek in Colorado
What is Wolf Creek Ski Area?
Wolf Creek Ski Area is a family-owned ski resort in Colorado's San Juan Mountains. With a base elevation of 10,300 feet and a summit elevation of 11,900 feet, it boasts an impressive annual average of 465 inches of snow, making it one of the snowiest ski areas in the state. The resort offers a variety of terrain, including gentle rolling slopes, long cruisers, bumps, glades, chutes, cornices, and bowl skiing, catering to all levels of skiers and snowboarders. Lifts include 1 Double, 2 Triple, 1 Quad, 1 Quad Detachable, and 1 High-Speed Poma Lift1 Magic Carpet. Wolf Creek also offers affordable lift tickets, reasonably priced food, and local microbrews. Visitors can enjoy hiking for fresh lines and experience the "Prosecco Powder," which sets it apart from other resorts. With no lift lines and stunning scenery, Wolf Creek Ski Area is a must-visit destination for anyone looking for a unique skiing experience.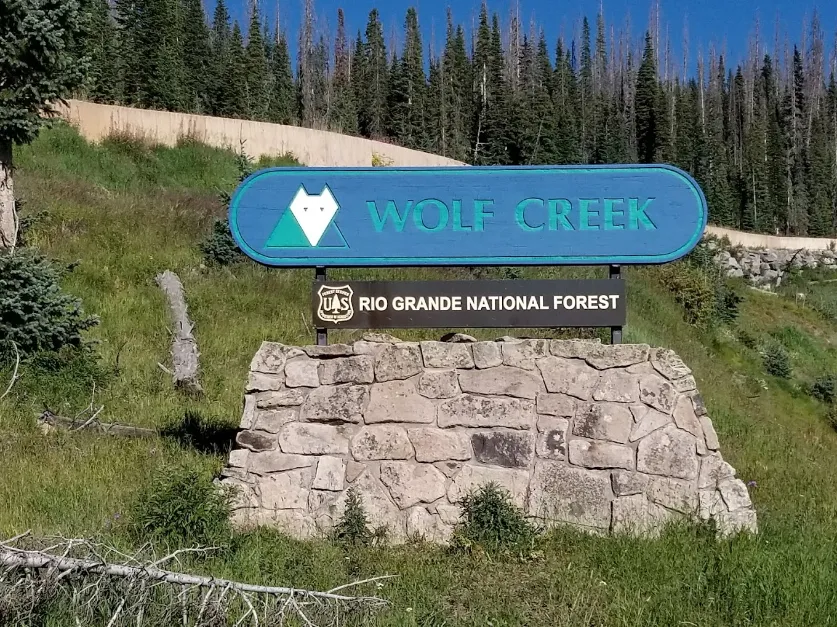 Where is Wolf Creek Ski Resort in Colorado?
The Wolf Creek ski area is located in southwest Colorado, 84 miles east of Durango on highway 160. It is located atop the Wolf Creek Pass, one mile east of the continental divide, within the Rio Grande National Forest. The ski area is positioned between Pagosa Springs (24 miles away) and South Fork (18 miles away).
Proximity to Other Ski Resorts
While there are no ski resorts in close proximity to Wolf Creek CO, there are a few options worth considering for a road trip. The closest resorts include:
Purgatory Ski Resort: Approximately 2 hours and 15 minutes away (111 miles)
Silverton Mountain: Roughly 3 hours away (136 miles)
Telluride: Approximately 4 hours and 20 minutes away (204 miles)
Taos Ski Valley: Approximately 3 hours and 30 minutes away (165 miles)
Accommodations
On-mountain lodging is not available at Wolf Creek. Visitors can find accommodations in Pagosa Springs (24 miles away) and South Fork (18 miles away).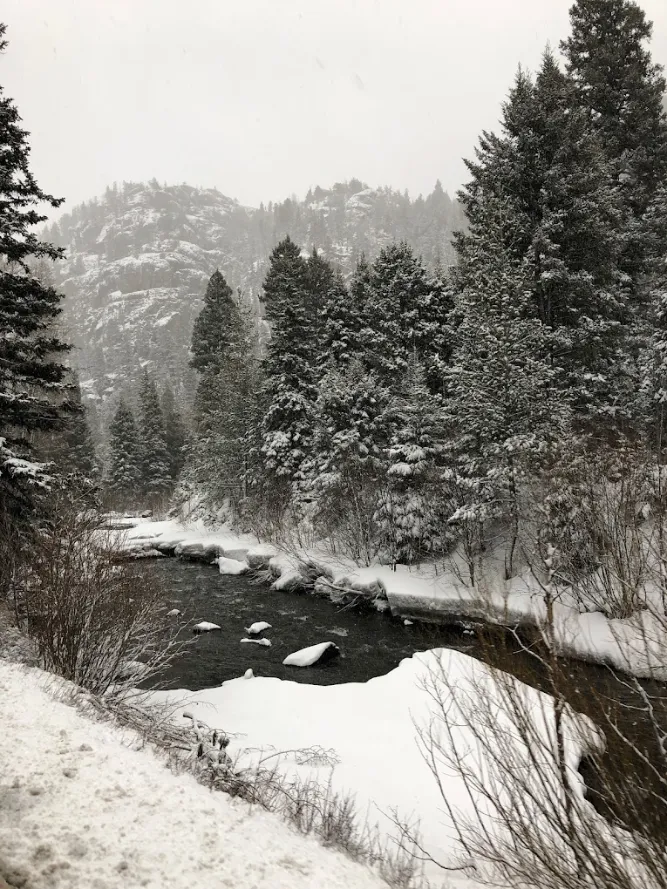 South Fork Colorado Hotels and Accommodation
South Fork is a small town with a population of around 600. It offers a laid-back atmosphere and limited options for dining and nightlife. However, staying in South Fork has its advantages. Dedicated powder enthusiasts prefer South Fork because the road on this side of the pass is more likely to be open during and after a snowstorm. This allows for early access to fresh tracks while others staying in Pagosa Springs may be unable to reach Wolf Creek. South Fork offers quicker and less windy ski area access and affordable accommodations.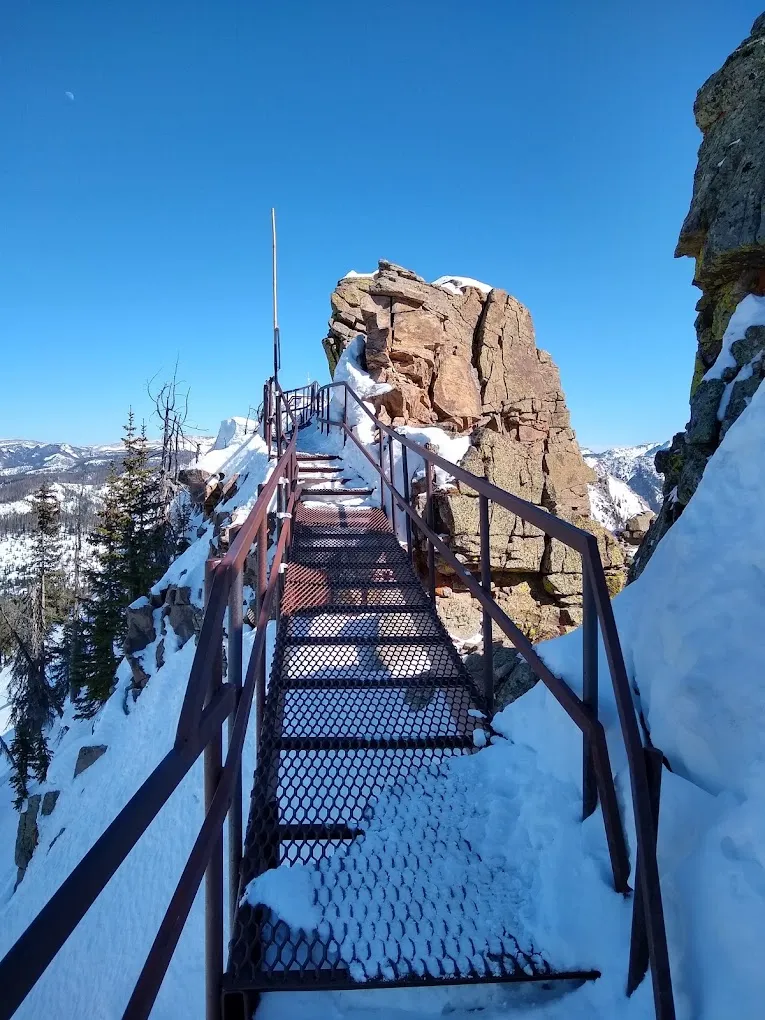 Pagosa Springs Lodging
Staying in Pagosa Springs lodging may result in potentially missing out on a day of fresh powder and facing a longer, more challenging drive to reach Wolf Creek. However, Pagosa Springs is a picturesque town with a population of around 1,700, offering more dining, shopping, and entertainment options than South Fork. It is a better choice for those seeking additional activities beyond skiing or snowboarding. Pagosa Springs provides a range of lodging options for moderate to luxury budgets, although prices may be slightly higher compared to South Fork.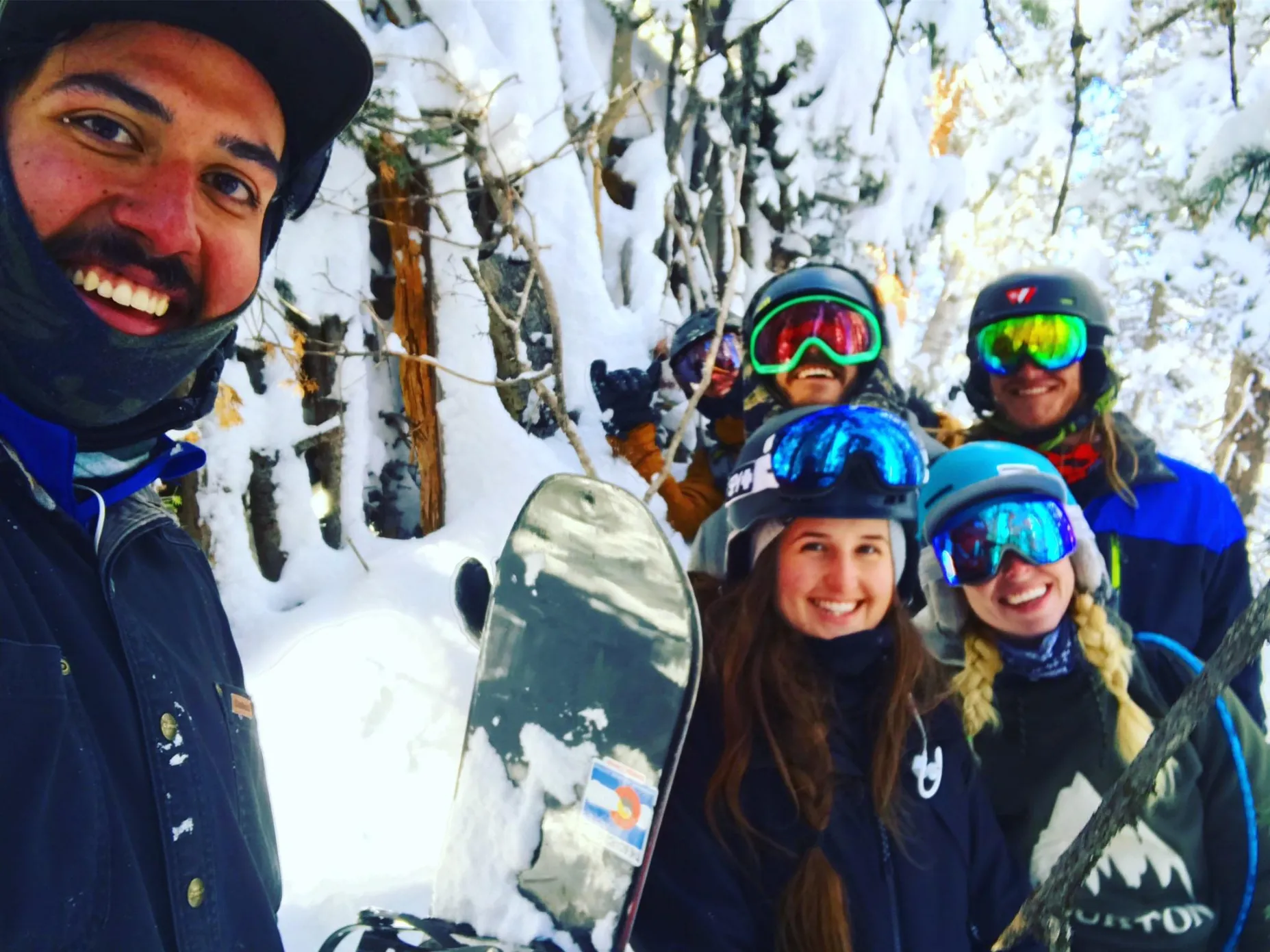 Rentals: Ski and Snowboard in Pagosa Springs
| | | |
| --- | --- | --- |
| Rental Shop | Location | Services Offered |
| Alpen Haus Ski Center | 2800 Cornerstone Drive, Pagosa Springs, CO 81147 | – Top-quality ski tuning and repairs. Waxing, tuning, and other repairs made overnight |
| Pagosa Ski & Snowboard Rentals | 350 Pagosa St, Pagosa Springs, CO 81147 | – Sport and demo rentals for adults and children. Snowshoes and cross-country skis. Helmets and other necessary equipment |
| Summit Ski & Sports | 172 E Pagosa St, Pagosa Springs, CO 81147 | – Equipment rentals and repairs. World-class stone grinding and hot waxing services. |
Rentals at Wolf Creek
The Ski Rental is conveniently located in the Sport Center building, across from the Ticket Office. If you're looking for Snowboard Rental, you'll find it in the Boarder Dome, next to the Wolf Creek Lodge and uphill from the Ski Rental.
Rental prices include free overnight storage for your convenience. However, please note that clothing and helmets are not available for rent. You can purchase them at Treasure Sports, which is also located nearby.
Basic Adult Ski Set:
Single Day: $23
2-Day: $46
3-Day: $66
Child Ski Set (Ages 12 & Under):
Single Day: $19
2-Day: $38
3-Day: $54
Sport Ski Set:
Single Day: $34
2-Day: $68
3-Day: $102
Performance Ski Set:
Single Day: $45
2-Day: $90
3-Day: $135
Premium Demo Ski Set:
Single Day: $56
2-Day: $112
3-Day: $168
Please note that these prices are subject to change, and checking with the rental shop for the most up-to-date information is always recommended.
Ski you later!
I hope you have a fantastic ski trip planned to Wolf Creek Ski Area. Save some pow for me :)