Amazing Ski Resorts Near Salt Lake City, The Wasatch, and Greater Utah
Last year we spent a month in Utah skiing. I'd visited Brighton and Powder Mountain in previous years, but hadn't really experienced other Utah ski resorts. We had so much fun that I never want to leave, but one thing is for sure – we will be back!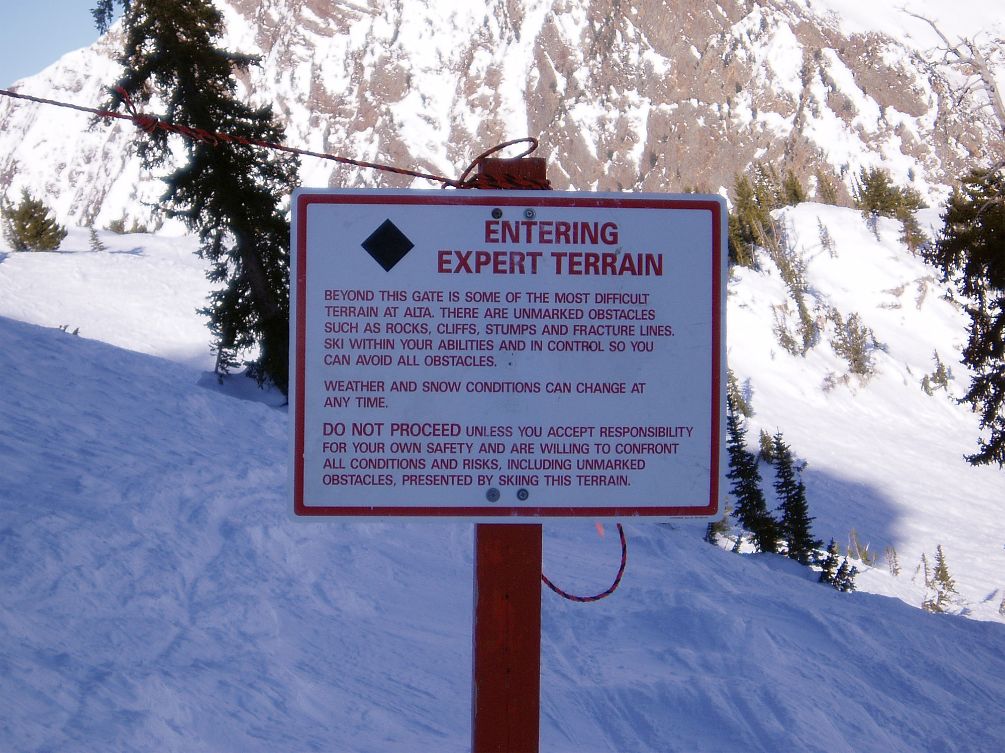 Disclaimer: My favorite conditions are waist deep and sh*t your pants steep tree runs.
One of the many benefits of skiing or snowboarding in Utah is that you are able to get out and enjoy all these resorts without having long drives each day (except on weekends when there can be traffic).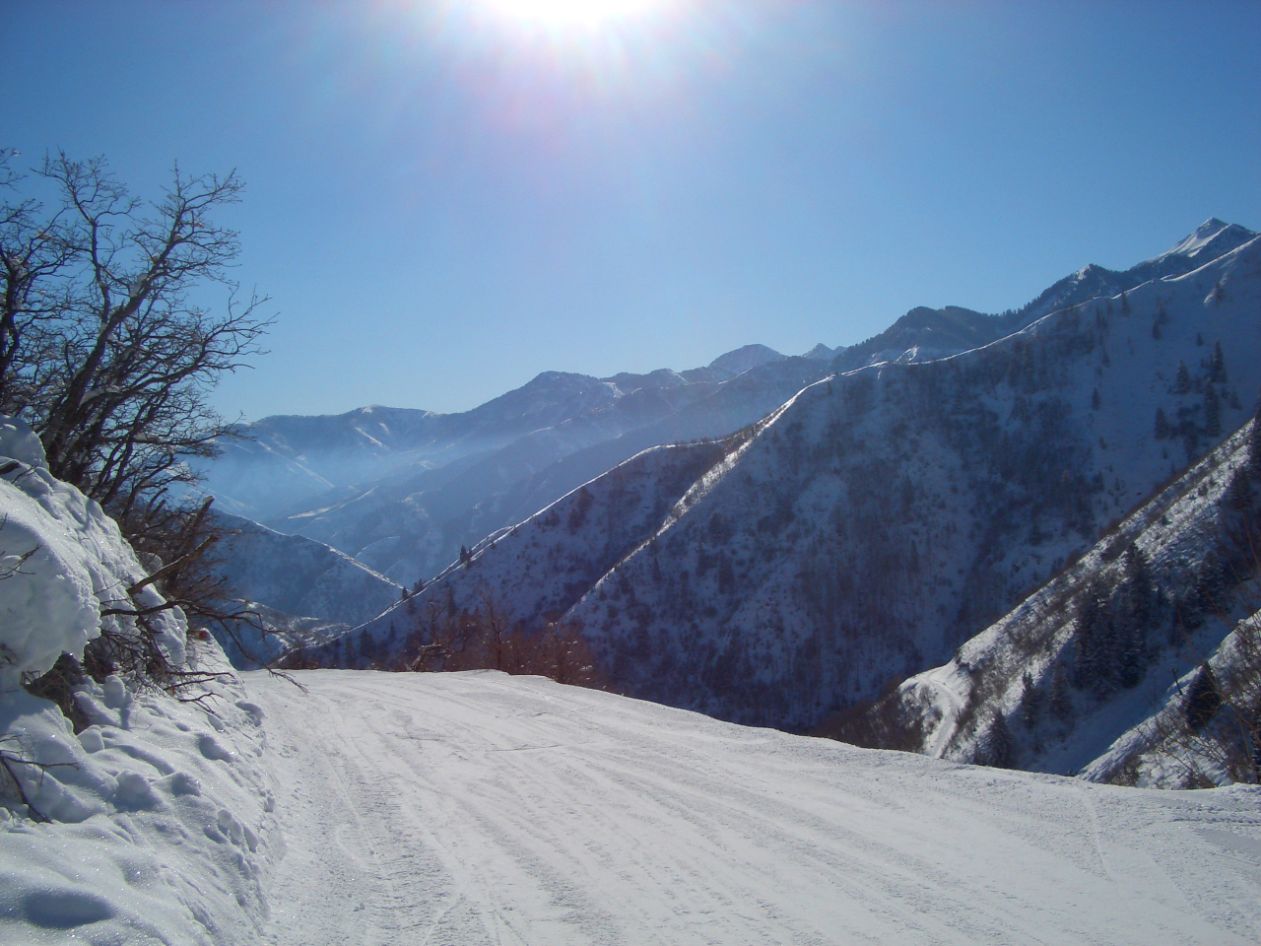 That being said, my favorite mountains have a few similar qualities:
– Lots of vertical
– Gladed tree runs
– Big mountain terrain
– Short lift lines
– Good local vibes
Snowbird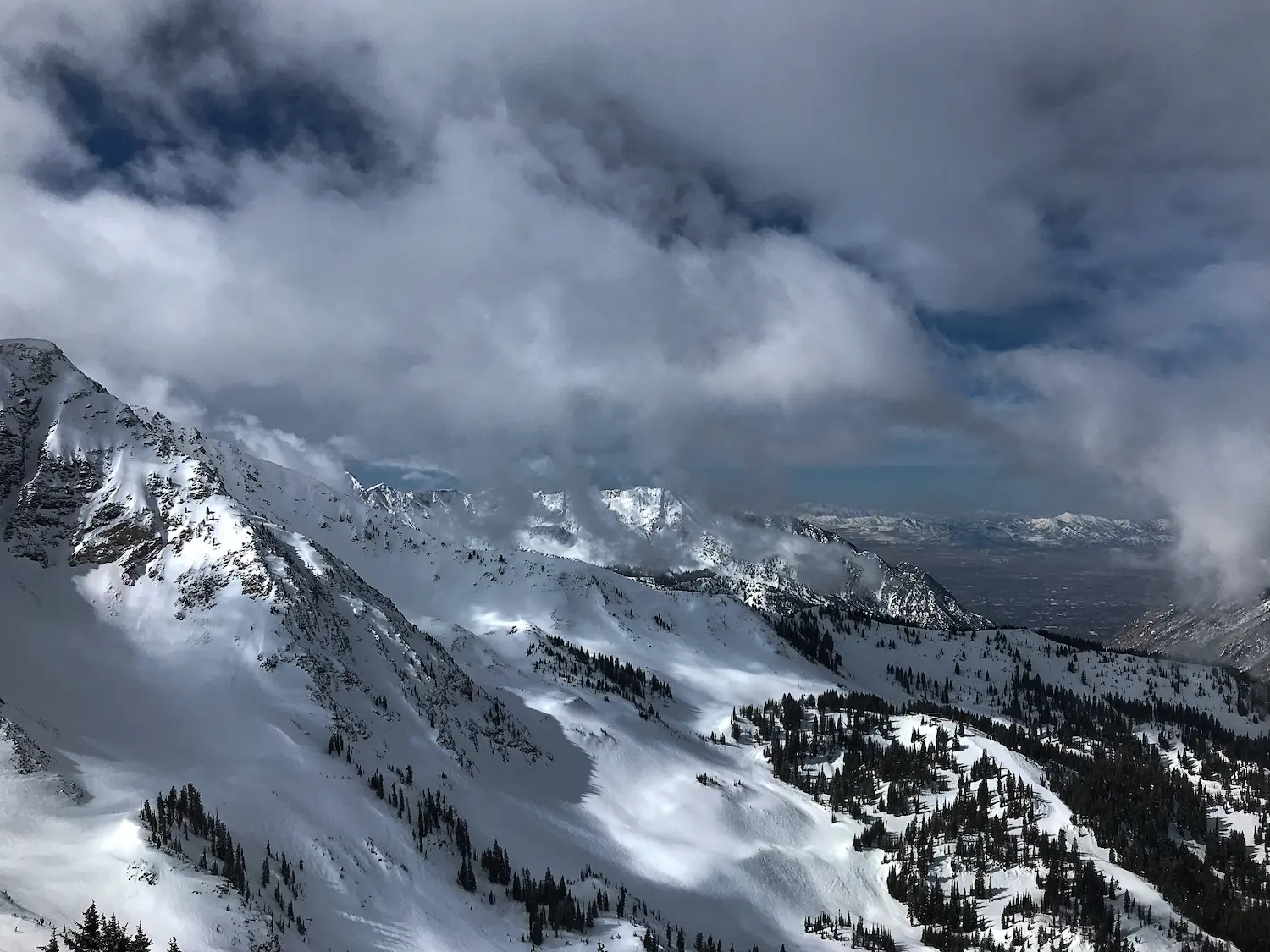 Click here for the front side trail map.
Snowbird Resort is located in Little Cottonwood Canyon, Utah, and offers a range of terrain for visitors to enjoy. While I wouldn't call this resort underrated, it certainly meets all the hype. The ski resort has something for everyone, with an aerial tram that takes visitors up the mountain to view the sunset and trails for walkers. The ski season typically lasts from December to late March/April, and Snowbird Resort sees around 500 inches of snowfall each year.
Snowbird makes the top of my list for the following reasons:
Huge vertical drop
Access to expert terrain
The most dumps in Utah
Playing devil's advocate here, these are the things I dislike about Snowbird:
Cottonwood Canyon traffic
Long lift lines at peak times
I learned early in my skiing days that sometimes it's worth waiting in the lift line when you get to access gnarly terrain at a resort such as Snowbird. Patience is key.
Powder Mountain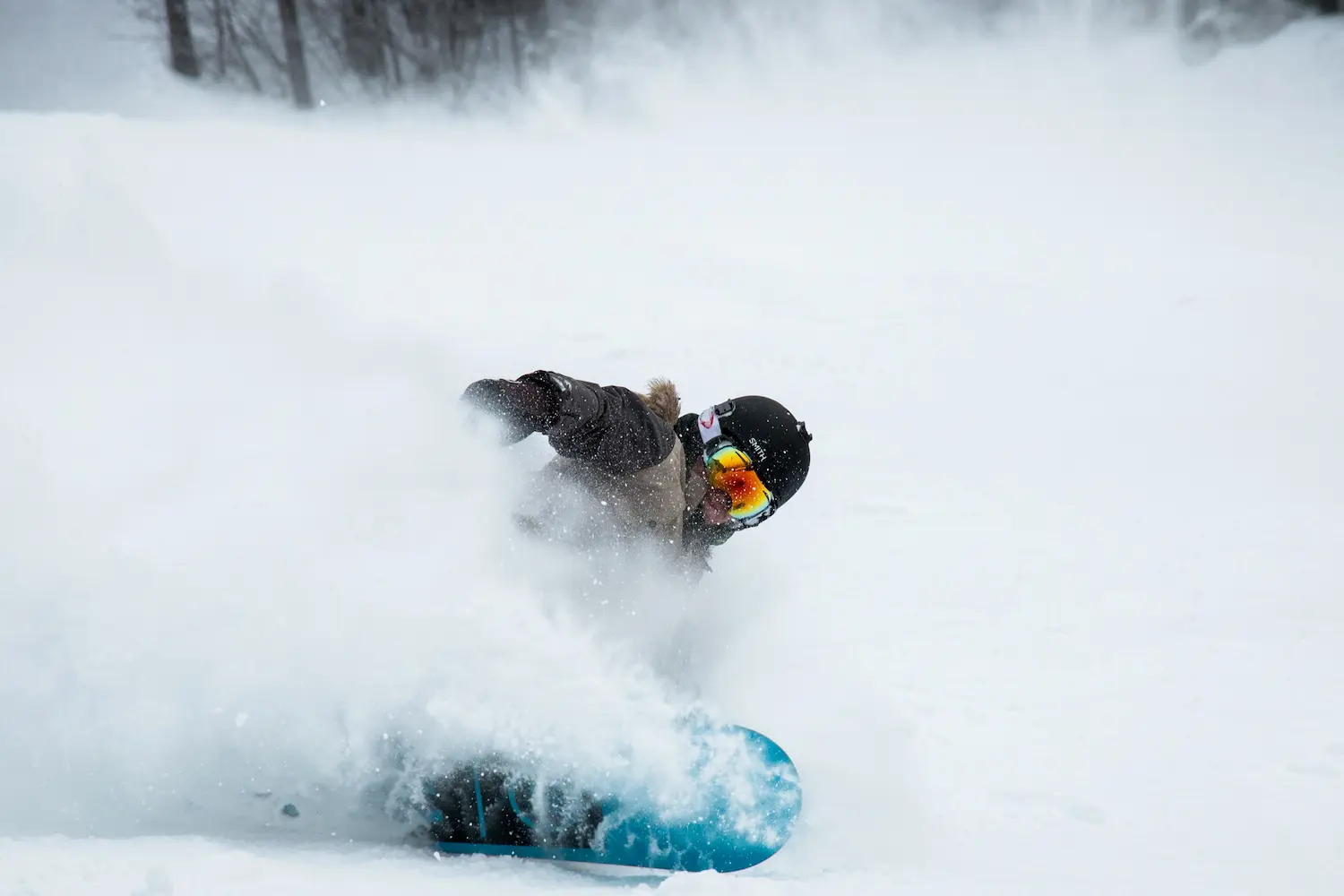 Powder Mountain is a ski resort located in Utah. It has 8,464 acres of skiable terrain, making it one of the largest resorts in the country. This resort stays off most people's radar. It's very aptly named; I've found powder stashes days, even weeks after a storm. Why is this?
It seems most of the tourists stick to the groomers. It's a win-win!
The day lift tickets are capped at 1,500 and the number of season passes is limited to 3,000. This helps preserve the resort's natural beauty and maintain its "unspoiled" status. Powder Mountain is pretty flat in some spots, but it has one side that offers big mountain terrain while another offers very mellow tree runs. Overall, Powder Mountain wins my #2 place not because it's the gnarliest, but because it's a very serene experience and does have some expert terrain in a few sparse spots.
Sundance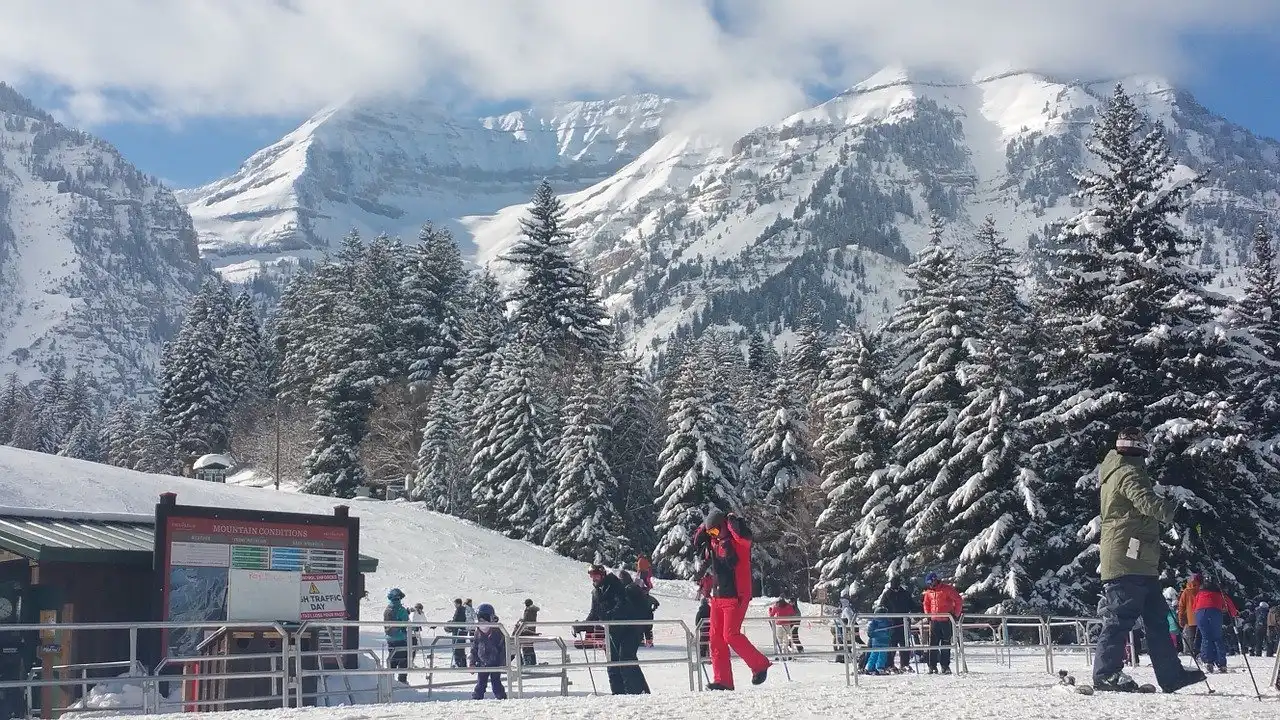 Sundance Mountain Resort is a one-of-a-kind ski resort located in Utah. It is about an hour south of Salt Lake City and a half-hour from Provo. The resort has a simple, rustic charm and beautiful scenery here. Sundance makes #3 on my list because it has excellent big mountain terrain and manages to keep crowds to a minimum.
Solitude Mountain Resort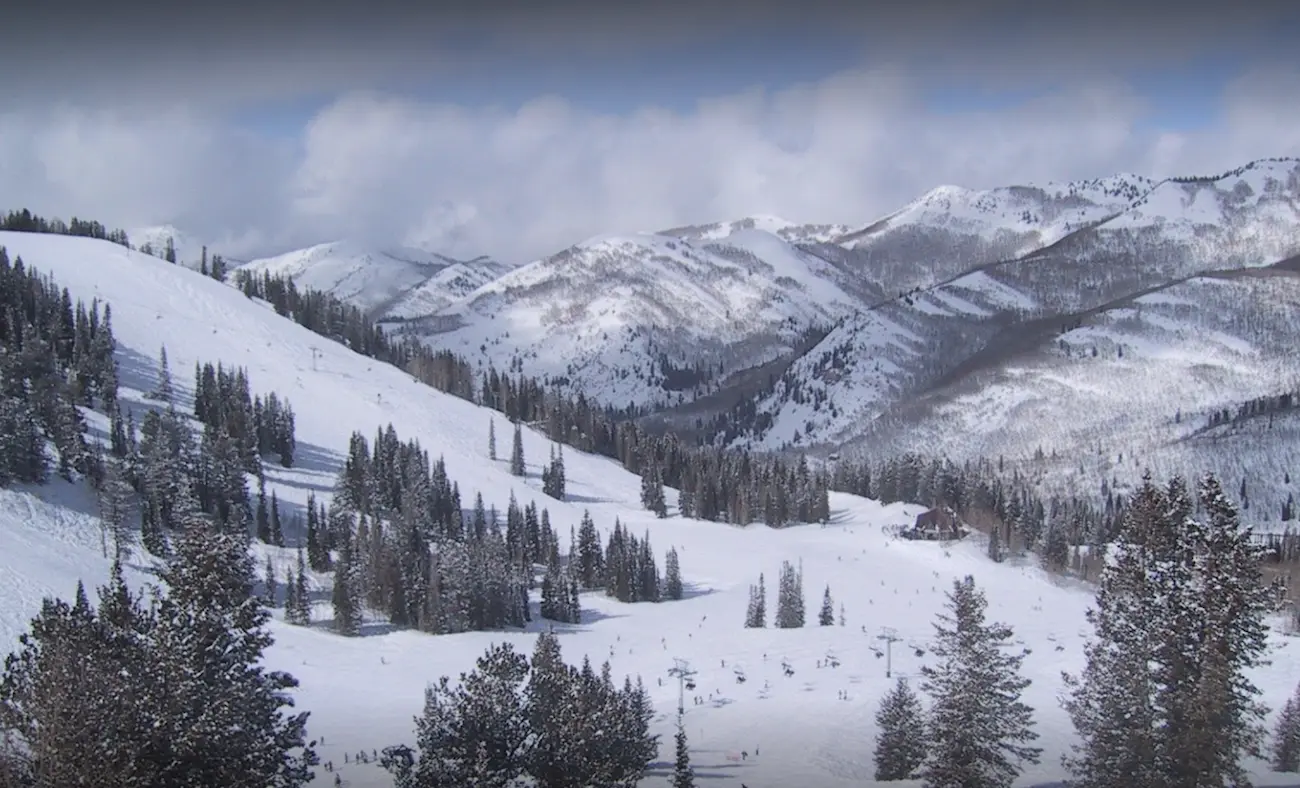 Solitude Mountain Resort is a premier ski resort located in Utah. It is known for its fresh powder and expansive terrain, which includes 1,200 acres and 77 named runs. The downside to Solitude is that you have to pay for parking. I believe this is to incentivize people to take the bus, so it's not the worst deal breaker.
Salt Lake City is a great base camp for exploring the nearby ski resorts.
With easy access to deep snow, intense snowfall, and many amenities, it's no wonder that Ski City is the ultimate winter destination. Salt Lake City International Airport makes getting to and from the ski resorts easy.
Utah ski resorts are world-renowned for their plentiful snow, stunning landscapes, and expert terrain.
My four favorite ski resorts in Utah are located near Salt Lake City and the Wasatch Mountains. Snow falls regularly in both Little Cottonwood Canyon and Big Cottonwood Canyon, providing a deep snow base for skiers and boarders, which is why Snowbird and Solitude were on my list. Park City is famed as one of the most elite ski resorts in North America, with an abundance of high-end restaurants and accommodations, but that's not personally my style. I hope you enjoyed my top four!
Keep reading for more information about Utah ski resorts and common FAQs.
CLICK TO JUMP TO SECTION:
Alta Ski Area
Why is Alta ski only?
Brighton Ski Resort
Park City, UT
Snowbasin Ski Resort
Brian Head Resort
Cat Skiing Utah
Snow in Utah
Which ski resorts in Utah are ski only?
What is the best month to ski in Utah?
How many ski resorts are in northern Utah?
What ski resorts are in Southern Utah?
Is Utah or Colorado better for skiing?
What is the largest ski resort in Utah?
What ski resort gets the most snow?
Salt Lake City's Cottonwood Canyons
Salt Lake City's Cottonwood Canyons are a popular skiing destination for those who love the snow and want some intense action. The canyons offer great skiing opportunities as well as beautiful scenery. Alta is located in Little Cottonwood Canyon with Snowbird while Big Cottonwood Canyon is home to Brighton and Solitude.
Alta Ski Area
Alta Ski Area is a ski resort in the Wasatch Range of Utah. It does not allow snowboarding and is known for its steeps, deep powder, and skier's only traditional attitude (sorry snowboarders). The mountain sees an average of 547 inches of snow each year.
Why is Alta ski only?
They say it's because the terrain is too flat for snowboarders and they're not wrong, it's flat in some spots. At this point, it's probably for playfully snobbish marketing and branding purposes.
You're better off going next door to Snowbird where the steeps are steeper, and the pow is deeper. I've definitely been randomly haggled by an old jean-skiing Alta groupie on the public bus back to my car about why I snowboard; I'm not sure what their deal is. They can have Alta.
Brighton Ski Resort
Brighton Ski Resort is located in Utah and is a family-friendly resort. It offers great value for its location. Brighton has better local vibes than Solitude, but the terrain is mostly beginner and it's heavily focused on its parks.
Park City, UT
Park City is a world-class ski resort town that offers some of the best skiing in North America. It is also one of Utah's most popular tourist destinations, with something for everyone. The town is located just 32 miles from Salt Lake City International Airport and it's easy to get to from anywhere in the world. Park City resorts offer skiers and snowboarders access to over 7,300 acres of terrain served by 43 lifts. When you're ready to take a break from skiing or snowboarding, Park City's Main Street is filled with shops, bars, and restaurants that will keep most entertained for hours.
Snowbasin Ski Resort
Snowbasin Ski Resort is located about 85 miles from Salt Lake City in the Wasatch Range of the Rocky Mountains. Snowbasin offers night skiing and terrain for all skill levels.
Brian Head Resort
Brian Head Resort is located in southwestern Utah, about three hours southeast of Las Vegas. Brian Head has over 3,000 acres for skiing and snowboarding on the mountain with four peaks.
Cat Skiing Utah
You can book affordable cat skiing at Powder Mountain! But if you want danker powder and terrain, definitely book at Snowbird,
Snowcat skiing, also known as cat skiing, is a type of skiing that takes place on open slopes away from groomed trails. It is typically accessed by riding up a snowcat or other vehicle that pulls skiers and their gear to the top of the mountain. This type of skiing is growing in popularity because it is easy to access the powder and offers an uncrowded experience. It is best suited for advanced to expert skiers. Utah has become known as the powder skiing capital of the USA due to its abundance of fresh snow and varied terrain.
Snow in Utah
Utah is known for its phenomenal snow. The high elevation and desert air create the perfect conditions for light, dry powder. Ski resorts in Utah are some of the most popular in the country.
Which ski resorts in Utah are ski only?
Alta Ski Resort and Deer Valley are ski resorts that are located in Utah that are limited to skiers only. This means that snowboarders are not allowed on the premises. Utah is home to two of the three US ski resorts that do not allow snowboarders.
What is the best month to ski in Utah?
The best month to ski in Utah depends on the resort you want to visit. January and February are a safe bet for powder and the terrain is moderately filled in by then, meaning you won't find sharks on the ground
Some of the best resorts for beginners include Alta, Snowbird, Beaver Mountain, Brian Head Resort, Powder Mountain, Brighton, Snowbasin, Cherry Peak, Solitude Mountain Resort, Deer Valley, and Park City.
How many ski resorts are in northern Utah?
Utah is home to 15 ski resorts, with 13 ski resorts in Northern Utah. The resorts in Northern Utah are:
Alta Ski Area
Beaver Mountain Ski Resort
Brighton Ski Resort
Cherry Peak Resort
Snowbird
Solitude Mountain Resort
Deer Valley Resort
Park City Mountain
Woodward Park City
Nordic Valley Resort
Snowbasin, Powder Mountain
Sundance
What ski resorts are in Southern Utah?
Southern Utah has two ski resorts as well including Brian Head and Eagle Point.
Is Utah or Colorado better for skiing?
My favorite Colorado ski resorts are Silverton Mountain, Monarch Mountain, Wolf Creek Ski Area, and Copper Mountain. My favorite Utah ski resorts are Snowbird, Solitude, Sundance, and Powder Mountain. They're both great for skiing, so visit both states.
What is the largest ski resort in Utah?
Powder Mountain Resort is located in Utah and is known for having some of the best snow in the country.
With 8,468 total acres and a 3,200-foot vertical drop, it's no wonder this ski resort is a favorite for many skiers and snowboarders.
What ski resort in Utah has the most snow?
Snowbird. Take that, Alta fanboys. To be fair, Alta is not far behind and maybe I'm just salty that I'm banned from there ;)
Happy powder days!
I hope you enjoyed my article! If you want to know my top 4 ski resorts in Colorado, check that out here.