Jackson Hole is something you have to experience for yourself.
If you love skiing, Jackson Hole is the place for you. It's one of the best ski resorts in America and it has a unique charm that sets it apart from other places around North America.
Disclaimer: My favorite conditions are waist deep and sh*t your pants steep tree runs.
Jackson Hole Resort offers world-class skiing in stunning scenery with over 200 trails to choose from and more than 4,000 feet of vertical descent on its world-famous tram and lifts. And if all this isn't enough for your enjoyment there are plenty of gondolas, chairlifts, and four seasons of recreation.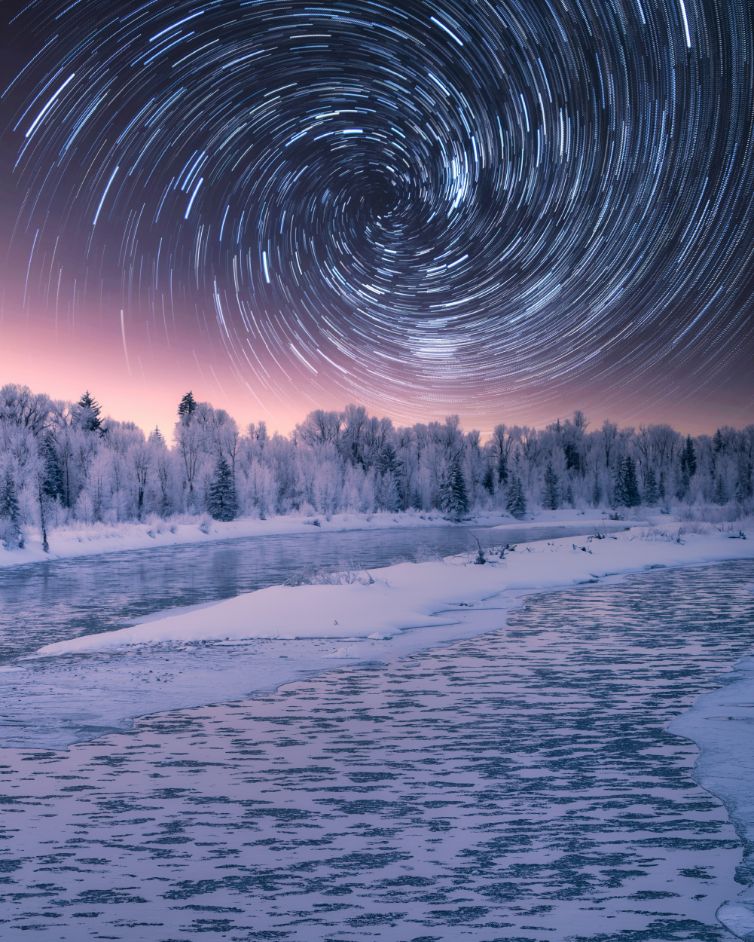 What's the difference between Jackson Hole and Jackson?
Jackson Hole is a valley in the mountains of Jackson County, Wyoming. It is surrounded on three sides by steep slopes rising to over 10,000 feet and on the fourth side by the Teton Range. The valley is a popular tourist destination in the United States. Jackson refers to the city of Jackson, WY. Jackson Hole also refers to Jackson Hole Mountain Resort. Confused yet?
Jackson Hole Resort is one of the most unique ski resorts in America with a wide variety of activities to help you enjoy your time there. It does not surprise me to hear so many different languages at the base of the mountain.
Why Jackson Hole is My Favorite Ski Resort
It's really a no-brainer, I am a powder hound and I love big mountain terrain. JHMR only has two terrain parks – one off of the Teewinot and that fun stash off Casper- and the rest of the mountain is dedicated to pure mountain goodness.
To cool for a helmet? I recommend you bring one to JHMR! I won't roast you too hard, but it might save your life. Most resorts are pretty mellow. You can definitely find yourself on a cliff accidentally in Jackson Hole. As Wu-Tang said, protect your neck.
I absolutely love the Teton Lift and shredding Moran Face, which is close to the Natural Selection Tour.
I also love the AV lift and traversing over to the Saratoga Bowl on that side. It's a long traverse back to the lift on a snowboard, but well worth it on a deep day.
I don't get on the Tram as often as I should because I will work my way over to Sublette and the terrain on that side. That being said, when I do work up the patience to get on the Tram, the Hobacks are unbeatable.
Here's the downside to Jackson Hole
The mountain gets super gnarly when it hasn't snowed in some time. That's just my take. I feel that icy conditions are manageable at most resorts, but they're on another level at JHMR. But maybe that's just because I'm a powder snob.
In other words, I love riding the resort on powder days. It's generally safer (but always be aware) and I can get more powder laps in. Once the powder is gone in the resort and conditions have chilled out in the backcountry, I head to Teton Pass, Teton Canyon, and Grand Teton National Park.
I'm yet to try any Jackson Hole side country, but Jesse has skied a couloir in Granite Canyon in sidecountry accessed by Teton Lift. Evidently, he said I would not have enjoyed it on a snowboard as the traverse was very long, even on skis :) I'm still stubborn enough to try (maybe a splitboard though).
Another slight downside is that there is no free parking at the mountain. You have to park in the Stilson Lot and ride the shuttle.
However, if you want to make a friend, go wait at the bus stop at the Stilson Lot and wait for a car to pull up and ask if you want to carpool to the Ranch Lot (free if you have 3+ in your car). A great way to make friends and get to the pow faster.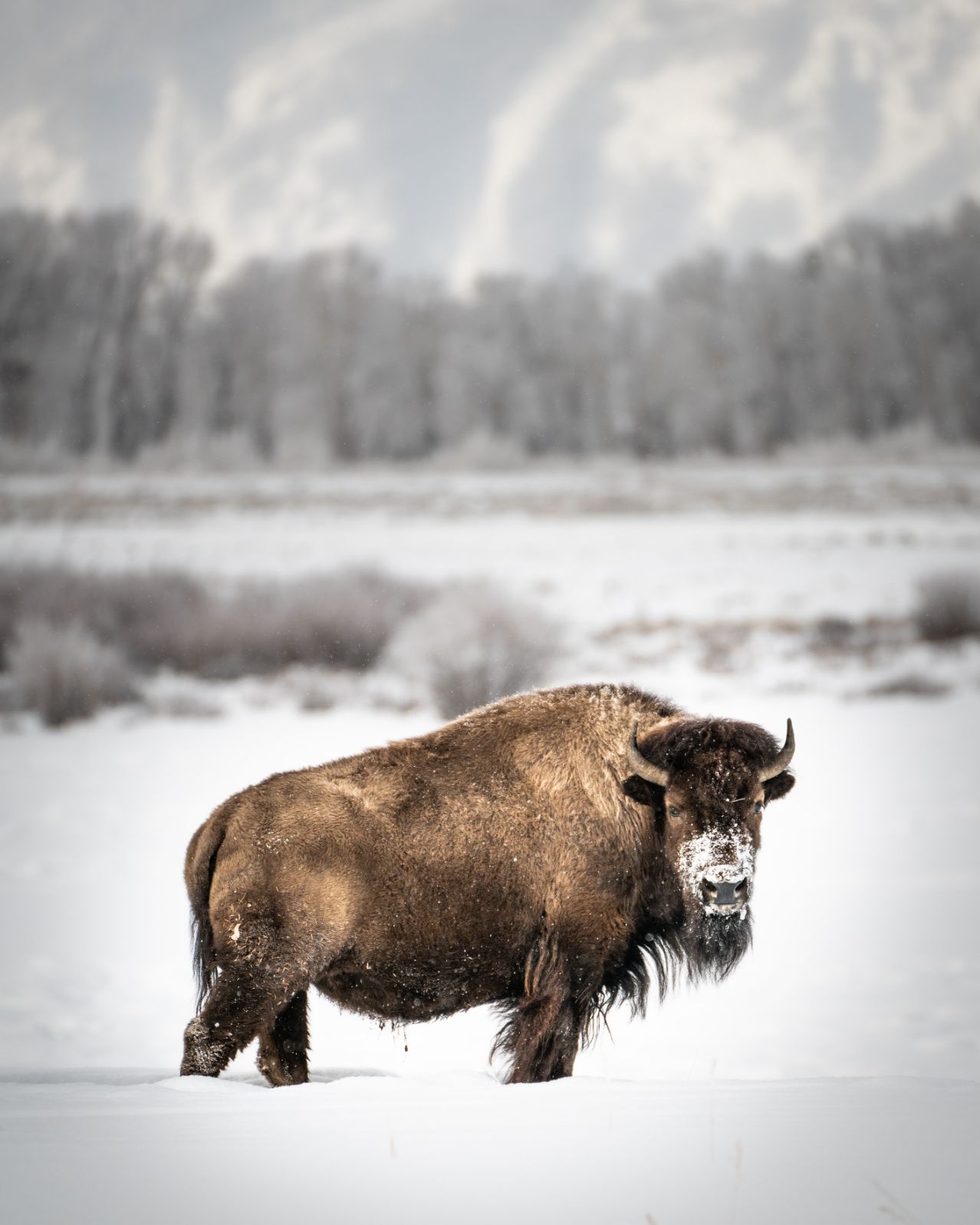 Jackson Hole by the Seasons
Jackson Hole Resort is located in the Jackson Hole valley of Wyoming. It is surrounded by the majestic Teton mountain range and is considered one of the best ski resorts in the world. While it is a popular destination for winter sports enthusiasts, Jackson Hole also offers a variety of other activities year-round, including hiking, biking, rafting, kayaking, climbing, and fly-fishing guides on the Snake River.
Other Ski Resorts Near Jackson Hole Mountain Resort
Grand Targhee Resort is known for its amazing powder skiing. It's located near Alta, WY. While not nearly as steep as Jackson Hole, it receives a comparable amount of powder each year and is a favorite among locals. Often times when tourists are daunted by the steepness of Jackson Hole, they find their way to the mellower slopes of Targhee.
Wanna know something cool about Grand Targhee? They have a program called 1-2-3 Learn to Ski & Ride for $599 as of 2022. You get rentals, three lessons, and time on the mountain. If you complete the three lessons, they give you a season pass. It's about time I learned how to ski!
Snow King is also nearby and is a very small and steep ski area. I don't have much to say about Snow King except what I just did because I have not personally skied there.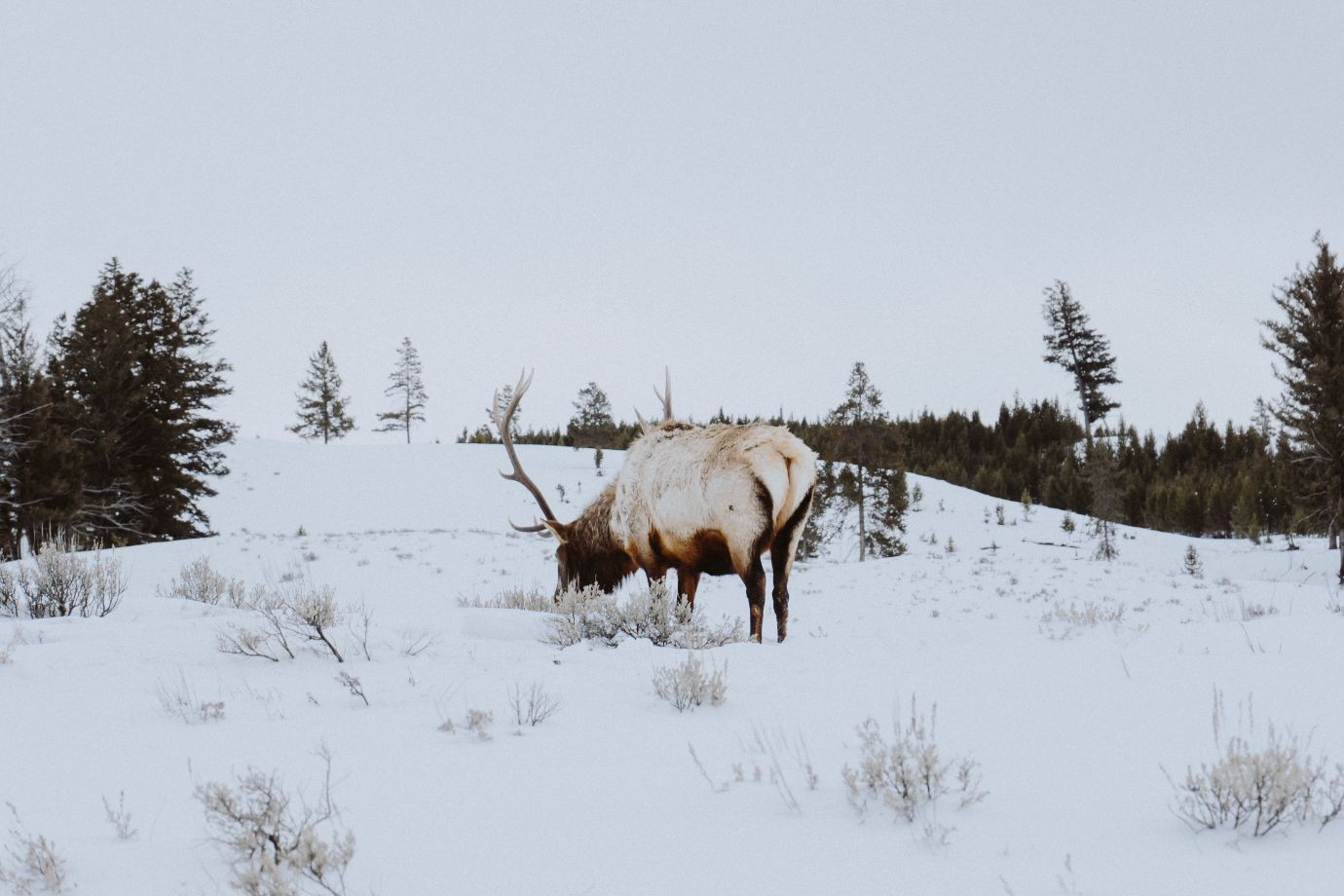 Jackson Hole Communities
Furthermore, visitors can enjoy a host of other activities in the valley, including Hoback, Kelly, Moose, Moran Junction, Teton Village, and Wilson. Finally, Yellowstone and Grand Teton National Parks are just a short drive away and are definitely worth visiting.
Teton Valley
It's worth a visit. I've lived in Victor, ID which is in Teton Valley. Underrated and not quite as busy as Jackson, this town offers everything you'd need but it costs less. The caveat: if it dumps, you better have AWD and snow tires and be prepared for the Pass to close.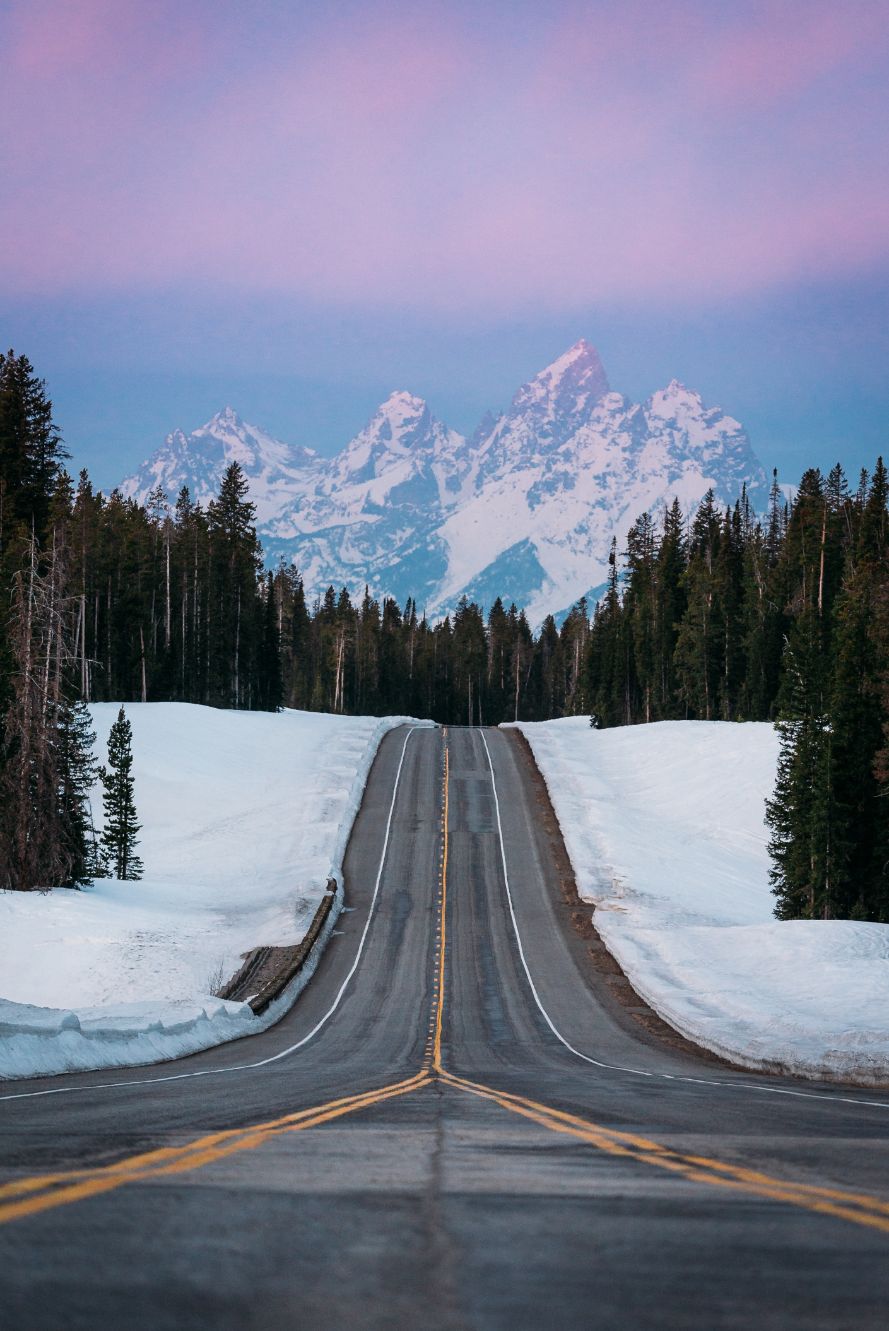 Season Conditions
Dude, it gets cold here, no joke. Colder than your Colorado mountains! The inversions layers can act weird, sometimes the upper mountain is warmer than the lower. Sometimes the valley gets more snow than the mountain. The weather is weird (and only getting weirder with climate change) so my advice is to be prepared for windy whiteout conditions at all times in the winter.
The summer can get chilly too. Layers are your friend. And local weather reports.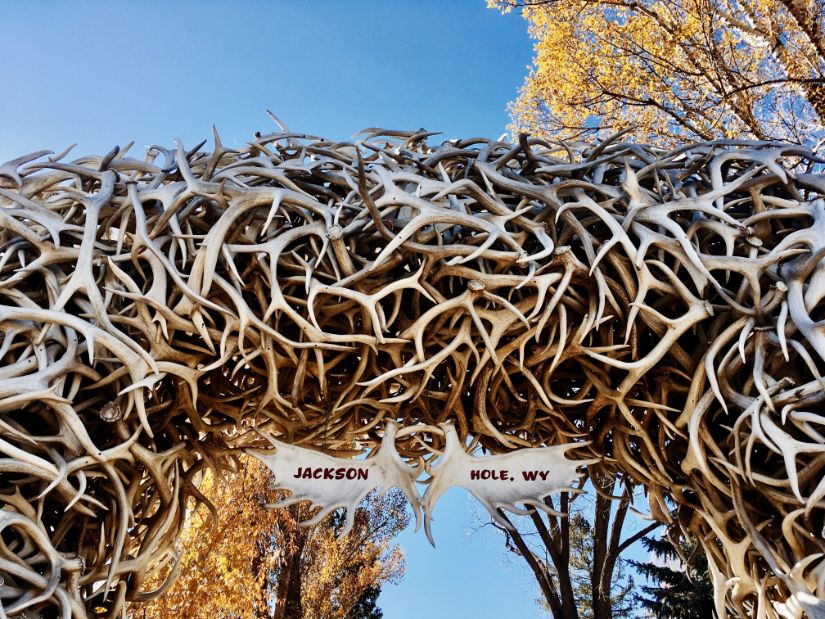 10 Must-Dos in Jackson Hole if You Suck at Skiing
Maybe Jackson Hole kicked your ass. It happens. If you don't want to head over to Teton Valley and experience Grand Targhee, here are 10 things you can do in Jackson Hoel to make the most of your time in this stunning area.
1. Visit Yellowstone and Grand Teton National Parks – both parks are a short drive away and offer amazing landscapes and wildlife viewing opportunities. Both parks are limited in the winter, but you can always go snowshoeing or snowmobiling.
2. Explore the area's natural wonders – take a hike, go fishing, or explore one of the many lakes and rivers in the area.
3. Take a scenic tour – there are plenty of companies that offer tours of all kinds, from horseback riding to snowmobiling.
4. Enjoy world-class dining – Jackson Hole has some of the best restaurants in the country, with something for everyone's taste buds.
5. Go shopping – from local artisans to high-end retailers, Jackson Hole has it all.
6. Get a massage – after a day of skiing or hiking, there's nothing like a relaxing massage to soothe tired muscles.
7. Take a yoga class – find your inner peace in one of Jackson Hole's many yoga studios.
8. Go golfing – the area is home to some beautiful golf courses. This is only available in the summertime.
9. Visit a museum or art gallery – learn about the history and culture of the area at one of its many museums or galleries.
10. Take a scenic drive – enjoy the stunning scenery while driving through Jackson Hole and the surrounding areas. I love visiting the National Elk Refuge. Not only is there a stunning view of the Grand Tetons at sunset, but you'll likely see a beautiful herd of elk.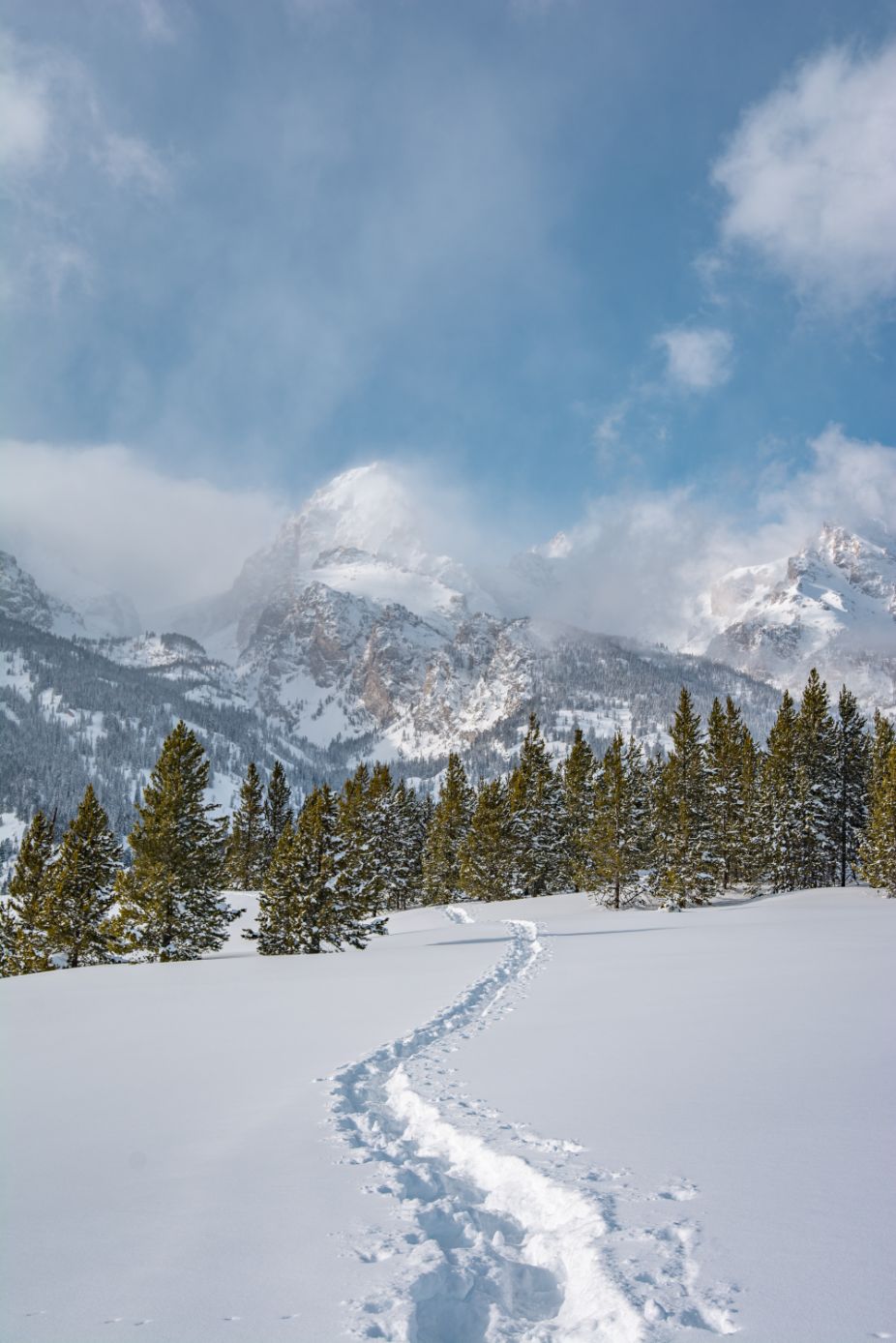 Things To Do in Jackson Hole, Wyoming This Winter
Jackson Hole is a haven for winter sports enthusiasts of all levels. In addition to skiing and snowboarding, visitors can enjoy dog sledding, snow tubing, and cross country skiing. There is also plenty of après ski action to be had in the charming town of Jackson or at Teton Village.
Things to Do in and Adventures Grand Teton National Park
There are tons of things to do in Grand Teton National Park. Here are a few:
– Hike the Gros Ventre River Trail into Jenny Lake and back.
– Explore the area around Jenny Lake.
Backcountry Skiing
You can backcountry ski in Grand Teton National Park in the winter. If you choose to do so, please hire a reputable guide.
I've skied (or attempted to) Wimpy's Knob in GTNP. Fun fact: that was my very first splitboarding and backcountry trip ever and it kicked my ass. Those slick skin tracks are no joke!
Yellowstone National Park
Yellowstone National Park is located primarily in the states of Wyoming, Montana and Idaho. The park was established on March 1, 1872 and is the oldest national park in the United States. The park is also the world's first national park and was designated a UNESCO World Heritage Site in 1978.
Top Attractions in Yellowstone
If you're planning a trip to Yellowstone National Park, the top attractions are the Grand Prismatic Spring and Old Faithful. Other notable attractions include Mammoth Hot Springs, Tower Fall, and the Grand Canyon of the Yellowstone River.
Yellowstone is much less accessible in the winter. You'll want to do a snowmobiling tour or go snowshoeing if you want to see the park.
Jackson Hole Airport
You can fly directly into Jackson Hole. The airport is conveniently located. If you do fly in, be ready to use the amazing public transportation system or rent a car.
Also, Jackson Hole Airport, can you please open a dropzone? I would be thrilled to skydive there.
Jackson Hole Restaurants
Jackson Hole restaurants are typically characterized by outdoor dining, rustic decor, and beautiful views. I don't eat out a lot, so I don't have a lot to contribute to this topic. Generally, I buy my groceries at Smiths and eat at home.
The Mangy Moose in Teton Village
The Mangy Moose in Jackson Hole serves up variety. It's a bar and restaurant, but also a venue for live entertainment. The menu is creative, with all types of dishes such as pizzas, burgers, and salads. There are also plenty of drinks on the menu for all ages.
Eleanor's
20 beers on tap, live music on Thursdays, fresh food, and it's not right on the grid in Jackson. What more could one ask for?
Overall, the restaurants are expensive in Jackson.
I do enjoy Liberty, which offers Jackson Hole burgers, and it's on the grid (near the antler arch park). They're decently priced.
If you do visit a restaurant, please tip your server generously and be very kind. Being on vacation does not mean you get to be rude; I see it happen often and it breaks my heart. The locals work their butts off to live here and the rent is ridiculous (and getting worse). Always be kind!
Why is Jackson Hole named Jackson Hole?
Jackson Hole was originally named for Davey Jackson, a mountain man who lived in the region during the late 1800s. "Hole" was originally used to describe a high mountain valley.
How did Jackson Hole start?
In the early 19th century, fur trappers eager to exploit one of the valley's most valuable resources, beaver furs, and other pelts, found their way into the remote valley of Jackson Hole. John Colter, hunter-guide for the Lewis and Clark Expedition (1804–06), has long been thought to be the first Anglo American to enter Jackson Hole.
What is unique about Jackson Hole?
You have to see it for yourself. There are no other mountains that look quite like the Grand Tetons. It is also known for its outdoor recreation, including hiking, biking, fishing, hunting, and skiing. The town was named after the Jackson Hole valley which it sits in. Jackson Hole is home to a large number of wildlife, including elk and bison.
What is Jackson Hole famous for?
Jackson Hole is widely known for its expert ski resort, Jackson Hole Mountain Resort, with one of the top rankings in North America and the world.
Common mixups about Jackson Hole and the town of Jackson WY
Why is Jackson WY called Jackson Hole?
It's a mistake that is common. Jackson Hole refers to the valley area while Jackson refers to the town of Jackson, WY.
Is Jackson Hole WY and Jackson WY the same place?
No, they are not. Jackson Hole is a valley in the mountains of Wyoming that is known for its skiing and outdoor activities. It's also one of America's most famous ski resorts. Jackson WY is a town in the state of Wyoming.
Thanks for reading! I hope you're ready to mad dash for some pow stash at JHMR.