My Favorite Things to Do in Moab Utah
I live near Durango, CO, so I'm pretty dang close to Mob, only about 3 hours away. It's a great place to get away for the weekend. That being said, it's getting WAY more crowded over the past few years. I try to avoid it during the busy season (March-end of May). During the summer, frankly, it's too hot to visit. Do not underestimate the heat of Moab. In the fall, I like to visit skydive and paddleboard in five epic spots around Moab to cool off. That being said, I know that my favorite adrenaline-junkie activities might not be everyone's favorite, so I decided to write the top ten activities (including skydiving and rock climbing) that everyone can enjoy, regardless of athleticism or skill level. So without further adieu…
There are plenty of things to do in Moab Utah, from hiking and mountain biking to rafting and rock climbing.
I wrote an entire article, but here's my short list if you're in a hurry.
There are many things to do in Moab Utah, but my favorite activities include rock climbing, skydiving, rafting, hiking, visiting the parks, camping, and running down a sand dune.
– Rock climbing is an adrenaline rush and a great workout.
– Skydiving is also a lot of fun and provides an amazing view of the area.
– Rafting down the Colorado River is a great way to see the beauty of Moab up close. I prefer kayaking, but rafting is more accessible and easier than kayaking.
– Hiking provides an opportunity to explore the area's many parks and trails.
– Visiting Arches and Canyonlands National Park, Corona Arch, Potash Road, Slickrock Trail, and Dead Horse Point State Park, are must-do activities in Moab.
– Camping is a great way to experience the area's natural beauty and get some restful sleep under the stars.
– Running down a sand dune is always enjoyable – it's such a rush!
I'll get into further detail and share some beta if you keep reading.
1. Go rock climbing on Wall Street or Indian Creek.
Rock climbing is popular in Moab, Utah because the area offers year-round activities. There are many different areas to climb, and people worldwide come to Moab to experience its climbing routes.
Moab's most popular climbing areas include Fisher Towers, The Rectory, and Indian Creek.
Indian Creek is mostly trad climbing FYI. Actually, everyone around this area is mostly trad climbing. There are a few sports routes and bouldering spots. We don't want to share too much beta, so we suggest you pick up a local guidebook at Gearheads Outdoor Store downtown. There's also Wall Street, which does offer sports climbing and lots of good roues that are easy enough to learn lead climbing.
Potash Road AKA Wall Street
This is just past town, so keep driving past Arches National Park and make a right.
Check out My 4 Favorite Mountain Ski Resorts in Colorado
It provides a great workout and can be done indoors or outdoors. If you're interested in giving rock climbing a try, here are some tips to help you get started:
Choose the right climbing area. There are many different types of climbing areas, so make sure to choose one that's appropriate for your skill level.
Learn the basics. Before you start climbing, it's important to learn the basics of safety and technique. Take a class or read up on the subject matter online.
Use the proper gear. Rock climbing requires specialized gear, so make sure to invest in quality equipment before hitting the rocks.
2. Jump out of a plane with a tandem skydive instructor (or get licensed like me).
Skydiving is a popular activity for those looking for an adrenaline rush. It can be a thrilling experience, but it is also dangerous. In order to participate in skydiving, you must be physically fit and have some training. You must also be comfortable with heights and understand the risks involved in the sport. There are many different places to go skydiving, but Skydive Moab is a popular spot. At this location, you can choose from several different types of dives, including the standard skydive, the accelerated freefall (AFF), and the tandem jump.
Lots of Moab locals BASE jump after rock climbing a tower or from a popular spot, but we won't share all the beta cause it's best that you explore that on your own :)
3. Cool off on a whitewater river rafting adventure.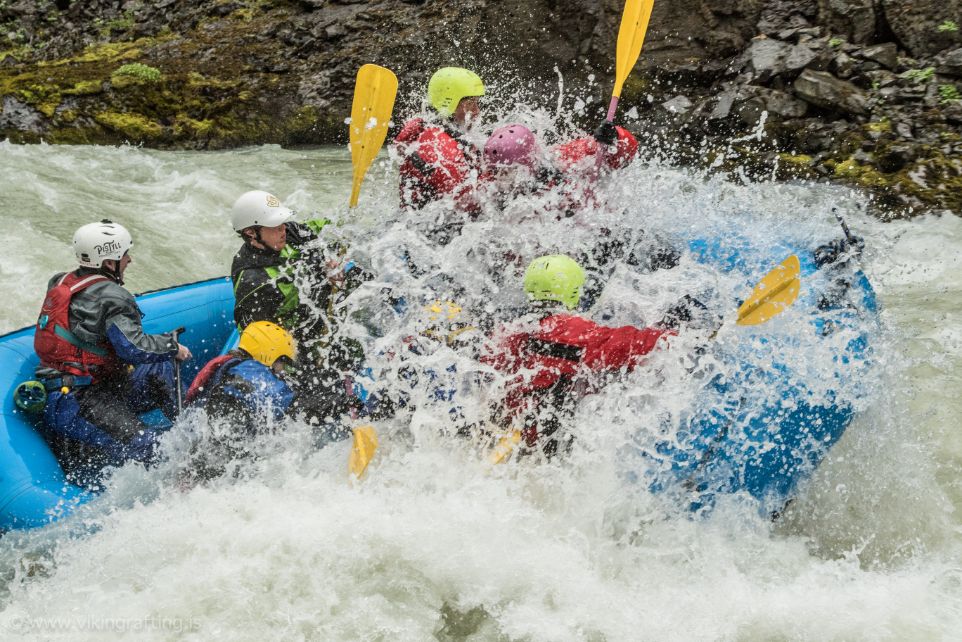 The Colorado and Green Rivers offer some of the best whitewater rafting in the country, with Class III–V rapids that will thrill even the most experienced paddlers. Trips are available for all levels of experience and range from half-day excursions to multi-day expeditions. There are plenty of outfitters who can take you on a trip down these iconic waterways. Be prepared for some thrilling rapids, beautiful scenery, and plenty of excitement!
Whether you're looking for challenging day adventures or a more relaxing float, there's a river out there for you. Here are some tips on how to choose the right rafting trip for you:
Consider your experience level. If you're new to rafting, start with easy Class I or II rivers. These rivers have gentle rapids and are suitable for beginner rafters.
Choose a river that matches your interests. Some rivers offer beautiful scenery while others offer thrilling whitewater rapids. Think about what type of experience you want and pick a river that fits your interests.
Check the weather forecast before you go. Most rivers are busiest on weekends, so try to go during the week if possible. Also, make sure to check the weather forecast so you know what to expect. Heavy rains can make some rivers too dangerous to raft.
Choose a reputable rafting company. Do your research and choose a company that has a good reputation and offers experienced guides.
Make sure you're properly prepared for your trip. Dress for the weather and bring plenty of food and water. also, pack sunscreen, insect repellent, and a first-aid kit."
P.S. the BEST place to buy your rafting or kayaking here is right here at Dive In.
4. Take a hike.
Moab is home to some of the country's most beautiful and rugged landscapes, making it a perfect destination for hikers and outdoor enthusiasts. There are trails for all levels of experience, including beginner hikes like the Moab Arches Trail and more challenging treks like the Delicate Arch Trail and more.
Before your first hike, ensure you are prepared with the right gear and know the basics of hiking safety.
To have a safe and enjoyable hike, you will need:
* Appropriate clothing
* Proper footwear
* A backpack with supplies
* Identification and emergency contact information
* Maps of the area
Most hikers want to see arches, because, duh, Moab. Here are a few you can't miss:
Corona Arch
That name didn't age well.
Delicate Arch
This one was actually misnamed. You can google that :)
Horshoe Canyon
Not an arch, but an amazing place to hike with views.
5. Race down world-class trails on your mountain bike.
OK don't try your luck, only go it you're experienced ;) Moab is not the place to try your luck.
If hiking is too simple for you, mountain biking will definitely be more of a thrill. We don't recommend mountain biking in Moab unless you're experienced as an advanced mountain biker. What I love about mountain biking in Moab is that unlike at home, I'm not dodging sharp rocks and roots. Plus, the rock is just plain sticky and grippy. It's so much fun.
With its many miles of mountain bike trails, Moab is a paradise for cyclists looking to explore the great outdoors on two wheels. The area is home to some of America's best off-road trails, and the Slickrock Recreation Area offers easy, intermediate, and difficult trails to choose from.
Trails range from easy rides on paved paths to difficult single-track trails that will test even the most experienced riders. If you're looking to rent a bike, there are plenty of options in Moab. So grab your gear and head on out to one of the most popular mountain biking destinations on the planet!
Sand Flats Recreation Area
This is definitely a place you want to check out.
Slickrock Trail in Moab
The name isn't deceiving. After it rains, this rock can become very slick. Of course, it hardly ever rains in Moab, giving it that ethereal "Mars" look, but be sure to check the weather to make sure it hasn't rained recently and isn't going to rain.
Canyonlands National Park
There's a relatively easy, flat mountain biking trail in Canyonlands that you might consider if you're a beginner. Canyonlands is just southwest of Moab.
6. Go camping when it isn't too hot.
Camping and backpacking in Utah is a great way to enjoy nature and get away from the hustle and bustle of everyday life. Camping can be done in a variety of settings, including forests, mountains, and even deserts.
Moab, Utah is a great place to camp. There are a variety of camping options, including RV camping, tent camping, and backcountry camping. The area offers a wide variety of landscapes and activities to enjoy while camping.
There are many beautiful campsites in Moab. If you're looking for a place to pitch your tent, try the Arches National Park Campground, Dead Horse Point State Park Campground, or Canyonlands National Park's Needles Campground.
Dead Horse Point State Park (Turn at the Moab Giants Dinosaur Park)
To get here, turn left at the Giant's gas station just past Moab and Arches National Park and drive down about 20-25 miles.
Check out the post: Why Jackson Hole is My Favorite Ski Resort
7. Visit the State and National parks.
Moab, Utah is home to some of the country's most beautiful and awe-inspiring parks. From Arches National Park to Canyonlands National Park, there is no shortage of breathtaking scenery to take in. Be sure to visit these parks when you're in Moab! The parks offer a variety of activities such as hiking, biking, camping, and sightseeing.
We encourage everyone to visit the parks and enjoy the beautiful landscapes and wildlife.
NOTE: Arches is PACKED, y'all. You have to make a reservation or purchase tickets in advance to see it. And I'm not discouraging you from visiting the parks while in the area, but there are other cool parks too, like Dead Horse Point State Park.
8. Run down a sand dune (or go sandboarding).
So maybe you're not an experienced Class IV whitewater rapids kayaker or an advanced mountain biker. No worries, there is something for everyone in Mob aside from camping and hiking.
In Moab Utah, one of the most popular things for tourists to do is run down a sand dune. The view from the top of the sand dune is spectacular, and it's a lot of fun to race your friends down. Make sure you bring plenty of water and sunscreen because it can be hot up there!
9. Take a Jeep tour.
Jeeps and Moab go together like peanut butter and jelly. If you're not very athletic or just want to get around without using the power of your legs or arms, a Jeep or side-by-side/ATV/UTV tour is the way to go.
If you're looking for a fun and exciting way to explore Moab, Utah, consider taking a jeep tour. Experienced and highly skilled guides lead jeep tours that will take you to some of the most amazing places in the area.
Several companies offer jeep tours in the area, but one of the best is Dan Mick's Guided Jeep Tours. They offer half-day and full-day tours that will take you to some of the area's most beautiful and interesting places.
A special tour for Hell's Revenge, Moab Rim, and Chicken Corners offers something for everyone.
10. Experience a sunset evening Hummer safari.
Have a hole burning in your pocket?
The Sunset Hummer Safari is a great way to experience the natural beauty of Moab. The tour takes you on an open-air safari through some of the most stunning landscapes in the area, and you'll have a chance to see some amazing wildlife along the way. You'll also enjoy a beautiful sunset over the mountains.
BONUS: Chill out at the end of the day at Moab Brewery.
Moab Brewery has a ton of beer selections and very simple bar food. There aren't a ton of options in
Final Thoughts
In conclusion, there are plenty of fun and exciting things to do in Moab, Utah. With its natural beauty and abundance of activities, it is no wonder that Moab is a popular tourist destination. Whether you are looking for a relaxing getaway or an adventure-filled vacation, Moab has something for everyone. No matter your interests, Moab will surely have something to offer. So why not plan your next vacation in this charming town?
Frequently Asked Questions Related Moab
What is people's favorite thing to do in Moab?
People in Moab love to get outdoors and explore the area's natural beauty. Some of their favorite activities include hiking and outdoor activities, mountain biking, and exploring the local restaurants and breweries.
If you're looking for an outdoor adventure, Moab, Utah is the perfect place to go.
You can also explore the area's many national parks and monuments, including Arches National Park and Canyonlands National Park. In Moab, you'll find everything from quiet nature trails to challenging mountain bike trails.
When is the best time to visit Moab?
The best time to visit Moab is during the spring and fall seasons when the weather is mild and there are fewer crowds.
Spring and fall are great for hiking and biking, while winter is perfect for skiing and snowmobiling. If you're looking to take in the scenery, summer is definitely the busiest season, but it also offers the most variety in terms of activities.
Is Moab safe at night?
Yes, it is safe to say that Moab rocks. The city has a low crime rate and is generally considered a safe place to be at night. You can enjoy your time here without having to worry about your safety.
Moab is safe to walk around at night. You should take precautions such as avoiding unlit areas and being aware of your surroundings, but overall you should not have any problems.
What is so special about Moab?
Moab is a city in Utah that is well-known for its stunning red rock formations. It is a popular tourist destination for hikers, mountain bikers, and climbers.
The state of Utah is adjacent to Arches National Park. The population was 5,046 at the 2010 census. It is the county seat and largest city in Grand County. Moab attracts sightseers with its array of dramatic natural features and recreational opportunities.
Is it worth staying in Moab?
There are many reasons to stay in Moab. It is a beautiful town with plenty of outdoor activities to enjoy. It is also close to many other attractions in the area, such as Arches National Park and Canyonlands National Park.