We are thrilled to extend a warm welcome to our newest client, The Farley Estate! As web designers, we had the immense pleasure of collaborating with Renee, the owner of The Farley Estate, to bring her vision to life. Nestled in the idyllic town of Milner, GA, this exquisite wedding venue is set to become the go-to destination for couples seeking an unforgettable wedding experience. With its all-inclusive services and picturesque location, The Farley Estate is poised to create magical moments for Atlanta and Macon, GA wedding couples.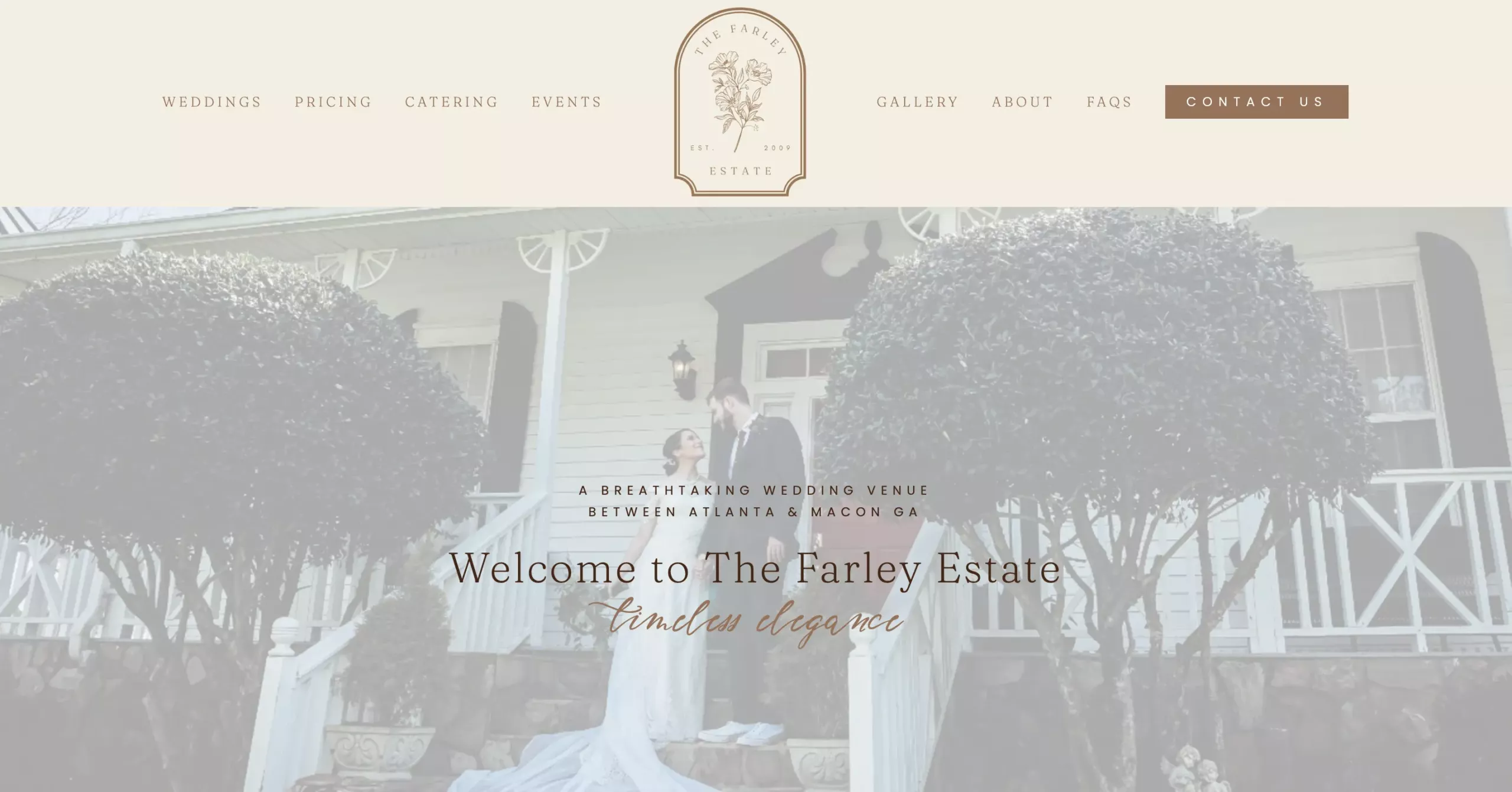 Captivating Design that Sets the Stage
At The Farley Estate, every detail has been carefully crafted to ensure an ambiance of elegance and sophistication. Our web design team worked closely with Renee to create a website that showcases the venue's enchanting atmosphere and highlights its exceptional offerings. From the moment visitors land on the website, they are greeted with a visually stunning display that captures the essence of this remarkable venue.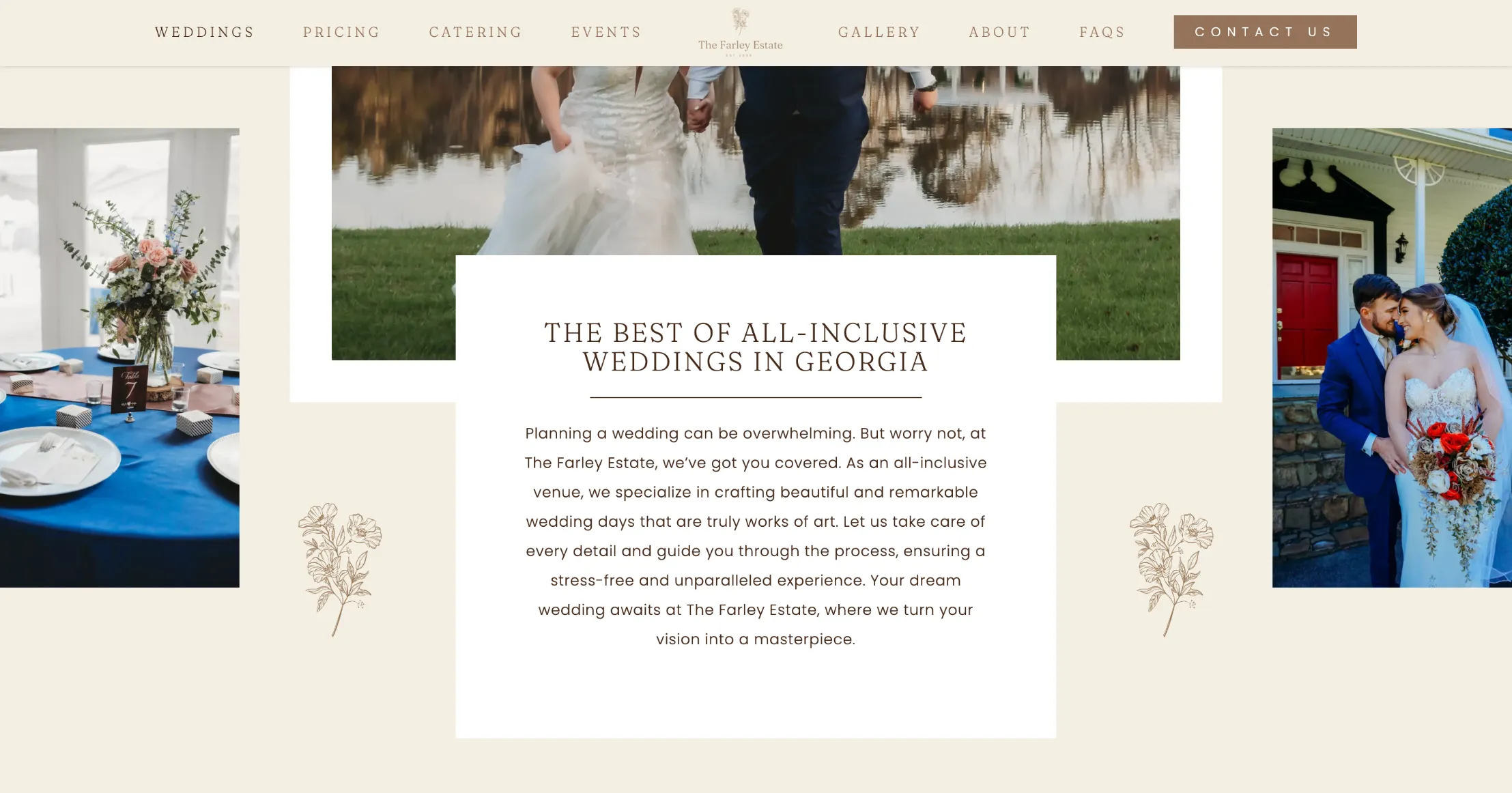 All-Inclusive Wedding Services
Planning a wedding can be daunting, but The Farley Estate aims to simplify the process by providing comprehensive, all-inclusive wedding services. Renee and her team understand that every couple dreams of a seamless celebration, and they have thoughtfully curated a range of services to fulfill those dreams.
Venue: The Farley Estate boasts an awe-inspiring event space that offers both indoor and outdoor options. Whether you envision a romantic gazebo ceremony or a sophisticated ballroom reception, this venue can accommodate your desires.
Catering: Elevate your wedding experience with exceptional culinary delights. The Farley Estate's skilled culinary team will create a bespoke menu that tantalizes your taste buds and leaves a lasting impression on your guests.
Coordination Support: Planning a wedding requires meticulous attention to detail, and The Farley Estate understands the importance of flawless execution. Their dedicated event coordinators will work closely with you throughout the process, ensuring that every aspect of your special day is flawlessly executed.
Tables and Chairs: Leave the logistics to The Farley Estate. They provide high-quality tables and chairs, ensuring that your guests are seated comfortably and stylishly.
Décor: Transform your wedding venue into a magical wonderland with The Farley Estate's stunning array of décor options. From breathtaking floral arrangements to elegant lighting, their team will create a captivating atmosphere that reflects your unique style.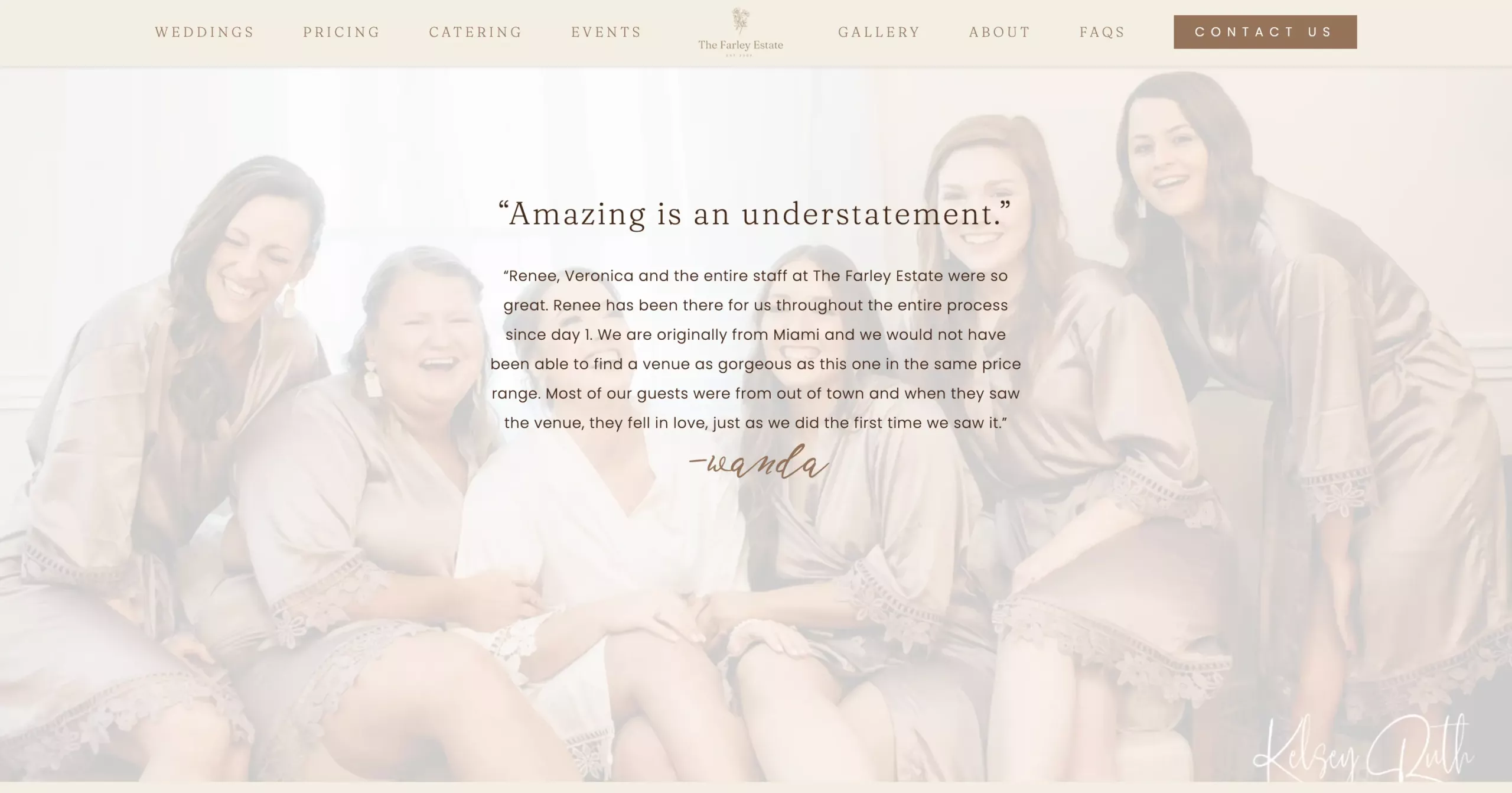 And More!
Beyond their all-inclusive services, The Farley Estate offers additional amenities to make your wedding celebration truly unforgettable. From personalized wedding decor to an in house DJ, they go above and beyond to cater to your every need.
Conveniently situated between Atlanta and Macon, The Farley Estate is the perfect destination for couples seeking a charming retreat that is easily accessible to both major cities. Its tranquil setting amidst Georgia's natural beauty provides an enchanting backdrop for an unforgettable wedding celebration.
As web designers, we take immense pride in collaborating with clients like Renee and witnessing their visions come to life. The Farley Estate embodies the epitome of a dream wedding venue, offering a seamless blend of breathtaking design, all-inclusive services, and a prime location. Whether you're planning an intimate gathering or a grand celebration, The Farley Estate promises to exceed your expectations and create a cherished experience that you and your loved ones will treasure forever.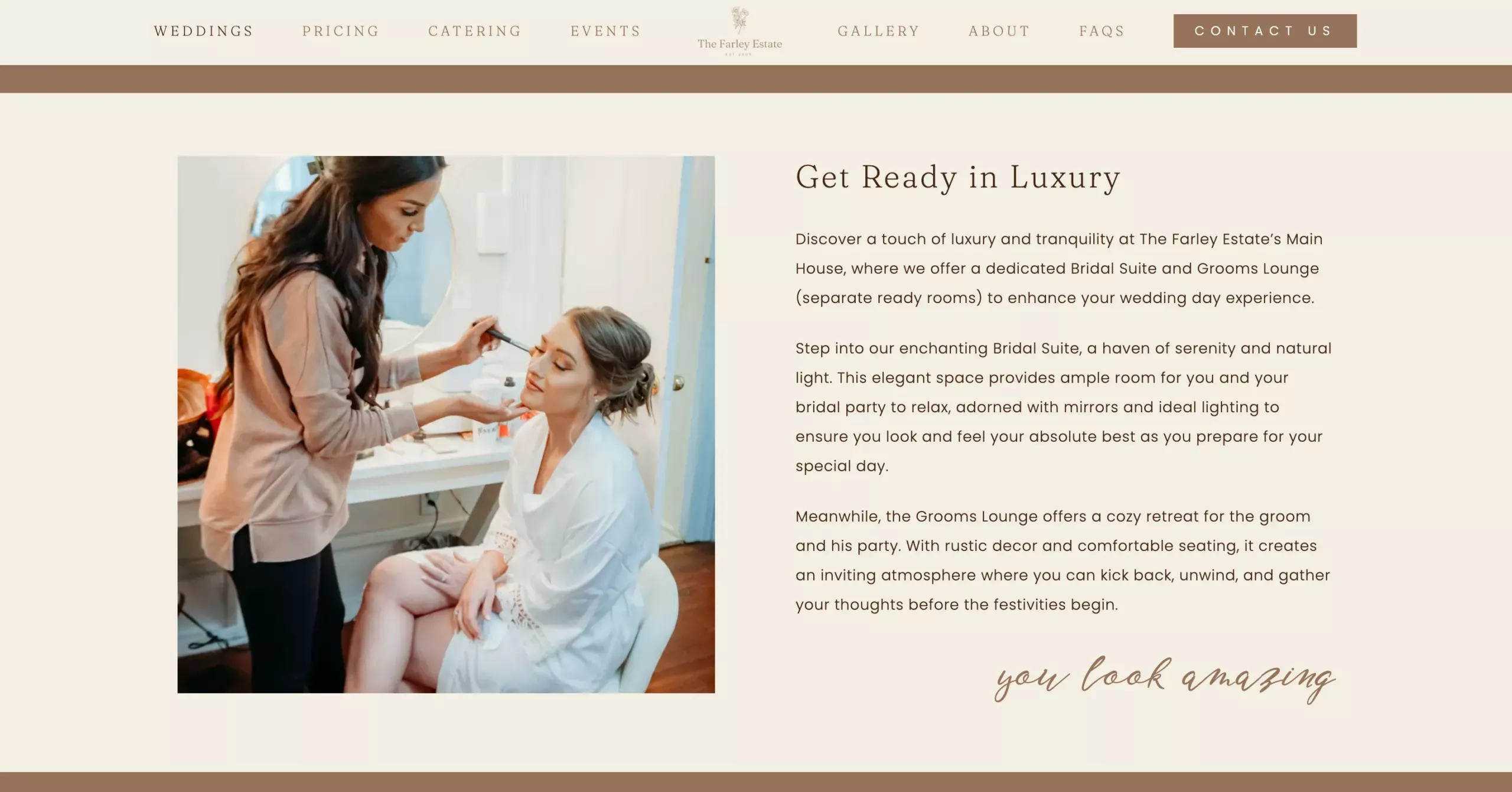 To learn more about The Farley Estate and to start planning your perfect wedding celebration, visit their website today.