Tips for Real Estate Marketing for 2022 and Beyond
The real estate market has always been highly competitive, but that competition is expected to increase significantly in 2022. Because of this, it's more crucial than ever to differentiate yourself from the competition. Social media, cold calling, and traditional mail postcards are all viable options. Hundreds of ways to expand your online visibility without costing thousands of dollars.
The only constant in real estate advertising is that it is always evolving. Efforts to keep up will cause you to doubt your decisions constantly. What percentage of last year's marketing budget would be effective today?
Put Facebook Ads to Use
The real estate market in 2022 has been extremely unpredictable, making it difficult for buyers and sellers to find a home. The real estate industry has experienced the same marketing trends as other sectors. Businesses that are flexible enough to adopt new strategies have found that advertising on Facebook is an effective way to attract potential customers and increase sales.
You can buy fixer-uppers, advertise move-in-ready homes, and connect homebuyers with sellers using Facebook ads. Many agents in real estate have found that the low price per lead from advertising on Facebook has been an excellent way to grow their businesses.
As a result of Facebook's recent updates, more brokers will likely experiment with ad purchases in the Newsfeed. It'll cost more to promote. Even if your Facebook ad click-through rates don't improve, staying abreast of the newest methods for increasing them is still a prudent next step. Facebook Messenger ads are one strategy for standing out in the oncoming deluge of Facebook advertisements.
Location, Standpoint, or Perch
Real estate positioning refers to determining where an ad or other marketing material should be displayed so potential buyers will see it. The ad must also be credible and helpful to the intended audience. Get all the info across in the advertorials without coming off as pushy. Take advantage of the property's attractive price and distinctive features.
Promotion
It's not as simple as closing a deal and moving on in real estate marketing. This is about making the most of your existing assets to reach more people. Agents in the real estate industry advertise properties through both traditional and digital means. As a result, awareness is increased in the places where the intended audience spends the most time.
As part of a digital marketing strategy, social media is a great way to build brand awareness, demonstrate thought leadership, and find new customers. You can use the tools on your page on social media to run ad campaigns, host virtual tours, talk to interested parties, and learn more about their wants and needs. In a perfect world, your social media profiles would be instantly recognizable as belonging to a real estate professional.
Blogs are yet another powerful online tool for expanding your audience. A website is a great place to showcase your work and share your knowledge and experience with potential clients. Make contributions to other real estate-related blogs to raise awareness of your own. Use SEO techniques to raise the blog's discoverability among the intended readers. Keywords, links, frequent content generation, and the inclusion of media like images, videos, and infographics are all tools used in search engine optimization.
Make Sure Each Ad Has Its Own Contact Details
Only serious buyers will pick up the phone when a new listing comes out to find all the information. Buyers can easily verify any claims made in an advertisement or social media post by calling the listed phone number.
Although it seems obvious, many brokers fail to mention this. This is a crucial point that must always be emphasized.
Make sure to include all your contact information, including email, a work phone number, WhatsApp, and the profiles you maintain on social media platforms. One proven method of attracting potential buyers in the real estate market is to make it simple for them to contact you. It would help if you made yourself as accessible as possible. Always try to expand your search for potential customers.
Market your products using persuasive language
The language you use to advertise your properties is crucial. Even though the simple, direct language is ideal, using expressionistic phrases can assist paint a picture for potential buyers, which makes it simpler for them to imagine themselves in the house.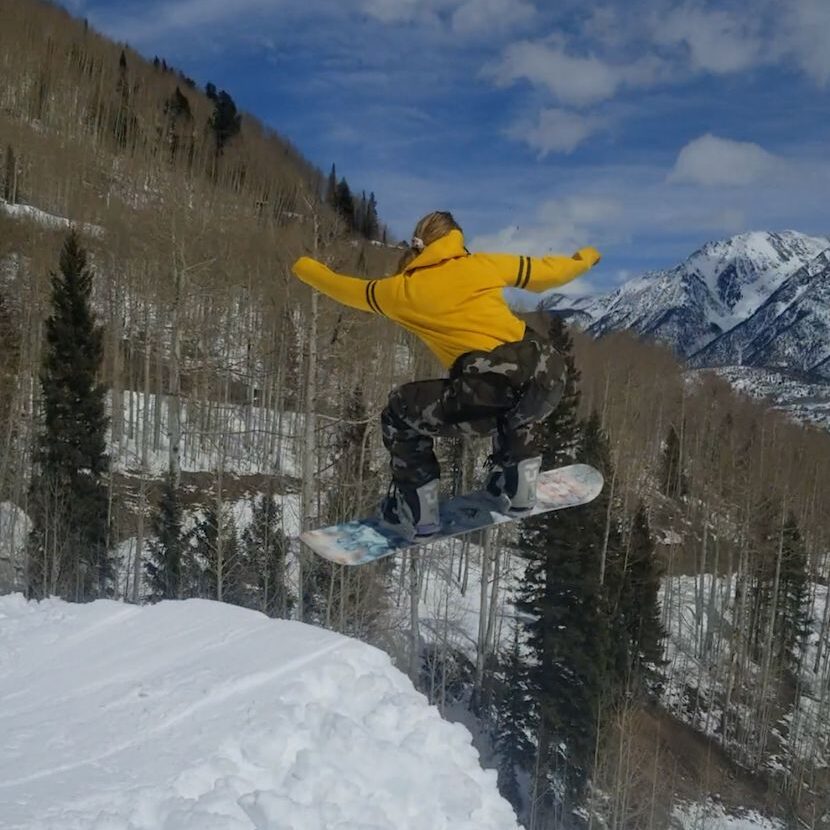 Elizabeth lives at Purgatory Ski Resort near Durango, CO, but you can often catch her in Utah or Jackson Hole. Her favorite activities are backcountry splitboarding, resort snowboarding, skydiving, and rock climbing. Elizabeth was born and raised in Texas until 2016. On a whim, she quit her job, packed her car, moved to Colorado, and started her company, Snowmad Digital. Since then, she's built out 3 camper vans and a teardrop trailer, traveled North America and abroad, became a licensed skydiver, fought fires, and taught herself to snowboard and rock climb. Oh, and she does marketing and SEO and all that fun online stuff, too.