10 Must-Have WordPress Plugins for Speed and Functionality
With over 58,000 free plugins available, it can be challenging for WordPress site owners to find the best WordPress plugins to improve their websites. That's why we put together our top 10 best WordPress plugins.
1. Perfmatters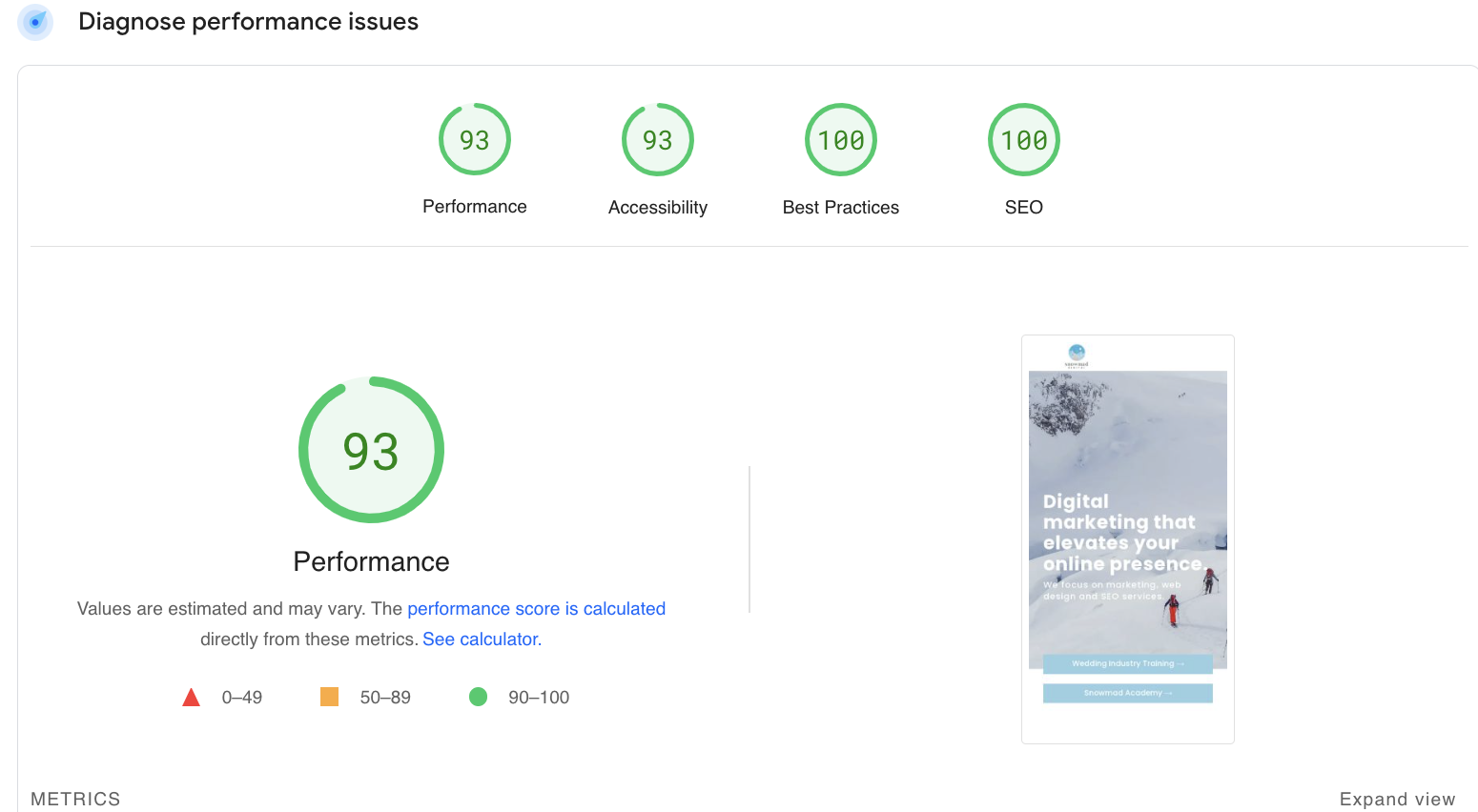 I don't know where to start because there is so much good stuff here. I build all my websites in WordPress and use Avada because it's easy for my clients to make their own website changes, edits, and updates. However, for that bit of convenience, the website loads a lot of extra code and is a little slower than a completely bootstrapped website.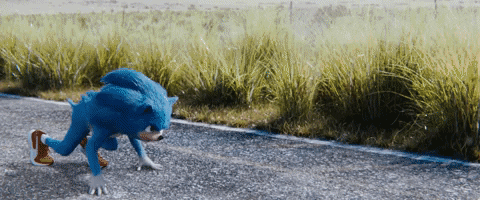 Lite Speed Cache & other caching plugins – no thanks.
My old hosting provider used a plugin called Lite Speed Cache and a few other "optimization" plugins that were crappy, buggy, and constantly broke my sites and galleries. It would take me hours to fix these errors. Even worse, they didn't speed up my websites that much. So I began a search on my own to find the unicorn.
Introducing Perfmatters. When I found their website, it promised to improve my Core Web Vitals and speed up my websites. So I dove in and bought it. As I started optimizing my website, I saw a HUGE improvement in my Core Web Vitals and page speed score. However, there were a few things that weren't loading correctly, and I started to have a little panic attack from dealing with previous plugins. Fortunately, that didn't last long.
You can tell when a plugin developer is passionate about what they do, which is the case with Brian Jackson, the developer of Perfmatters. I reached out to him directly with my concerns, and not only did he take the time to let me know what Javascript to exclude from delaying and deferring, but he also replied almost as fast as his plugin was making my web pages load :)
I use Kinsta Hosting and Perfmatters – no other caching or optimization plugins. Perfmatters is all I need, and it's simply the best of WordPress plugins.
2. Rank Math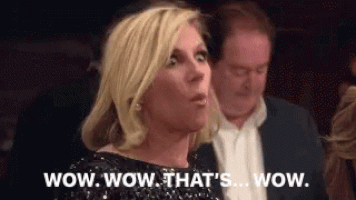 Yoast is out; Rank Math is in. Why? They both offer the same things in their free version (I don't use the paid version), but Rank Math is much less bloated so that it won't slow your website down as much. That's it.
You can use Rank Math to:
Generate your XML sitemap and automatically submit it to Google.
Control your site breadcrumbs.
Create customized titles and meta descriptions for branding and placement.
Get tips and advice on your content and SEO analysis – invaluable tools to write SEO-friendly texts
Preview snippets to see how your post or pay will look in desktop and mobile search results
Use an Instant Indexing API to automatically submit new and updated URLs to Google Search Console for quicker indexing. These days, I can get new or updated content ranking higher on Google within a few hours or a couple of days.
And so much more! It's the best plugin to keep in your back pocket. And it's not technical at all – no jargon or coding. It tells you precisely what you must do to improve overall site SEO, page/post readability, and SEO in clear English. And that's what makes it one of the best WordPress plugins.
3. Tidio Live Chat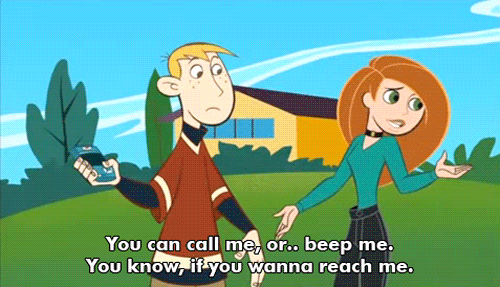 Tidio Live Chat is the bee's knees. I love it. Most of my clients pay about $39/per month. I create automated "live" chat, meaning the conversation allows them to click buttons and answers but not type anything in, so you aren't on the hook for answering people immediately. Tidio doesn't slow my websites down, which is why I love it. A few functionalities include:
Customize the live chat to match your brand
Learn who browses your website and reach out
Chat live and answer questions to increase sales
Monitor results and automate chats with AI
Check where your visitors are coming from
You can use Facebook messenger and many other Live Chat options, but Tidio is strapped and excellent at what it does. I have created tons of automation on my client's websites to increase leads. Here's an example of a website with Tidio in place.
Because of its functionality, fast-loading code, and integration, Tidio Live Chat is one of the best WordPress plugins.
4. Bulk Auto Image Alt Text (Alt tag, Alt attribute) optimization (image SEO)
It would be best to have alt text for SEO, but I don't want to add it to each image manually. I get it, trust me. So why not add a plugin that does that for you? It will automatically add alt text based on your image name, so make sure it's not a name like 09*!@OUEHKJQhfa_700x1200.jpg or f***-this-s****.jpg. It's best to name images by describing the image and then adding your business name. And you don't want some A.D.A. lawyer creeping up on you and trying to sue you for your website because you gave your images poor alt text. Trust us; they're watching and looking for websites that fail to meet requirements.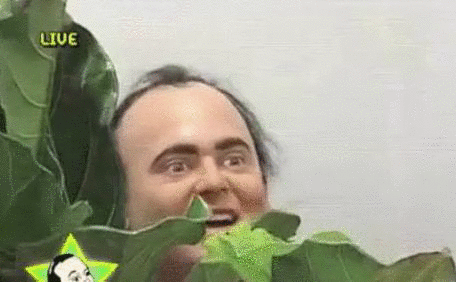 5. Microthemer
So you want to customize the look of a page, but your clunky website builder won't allow it. Allow us to introduce you to Microthemer, a visual CSS editor that lets you customize the look and feel of your website.
Microthemer is so freakin' cool. And better yet, it does not slow down your website. There is a bit of a learning curve to using Microthemer, but once you get it, you will want to continue customizing things within your website. I recommend giving it a trial run before you buy but don't be discouraged if it takes you a few hours to get the hang of it. That makes it one of the best WordPress plugins for visually editing CSS.
6. Short Pixel
Resize, optimize and compress your images with an incredibly powerful plugin, Short Pixel. Maybe a photographer shared photos with you that are all massively oversized. Perhaps it's your photos (aspiring photographer? We support it). Whatever your case, you need to shrink those photos for your website to keep your site speedy and Google happy.
As a hosting provider, I install ShortPixel on all my websites and have a paid subscription. This helps keep my hosting costs down (looking at you, 25 M.B. single photo uploader!) and maintains your website lightning fast.
I also use Bulk Resize Photos and Squoosh, which are not plugins.
7. Gravity Forms
The only plugin on this blog that stood the test of time. Used and respected by many of the biggest brands in the industry, Gravity Forms has long been considered the most powerful forms plugin for WordPress. The good news is that these features and options don't come at the expense of usability — Gravity Forms is easy to use.
Form Builder
The drag-and-drop form builder makes creating forms straightforward while settings and options are intuitively presented. The Gravity Forms builder and ecosystem of third-party add-ons and extensions is other positive aspect of this WordPress forms plugin. Lost access to your email? Doh! Not to worry – unlike many different forms, Gravity Forms backs up all form entries to your website. You can export the data and then reply to form submitters. Done and done!
8. UpdraftPlus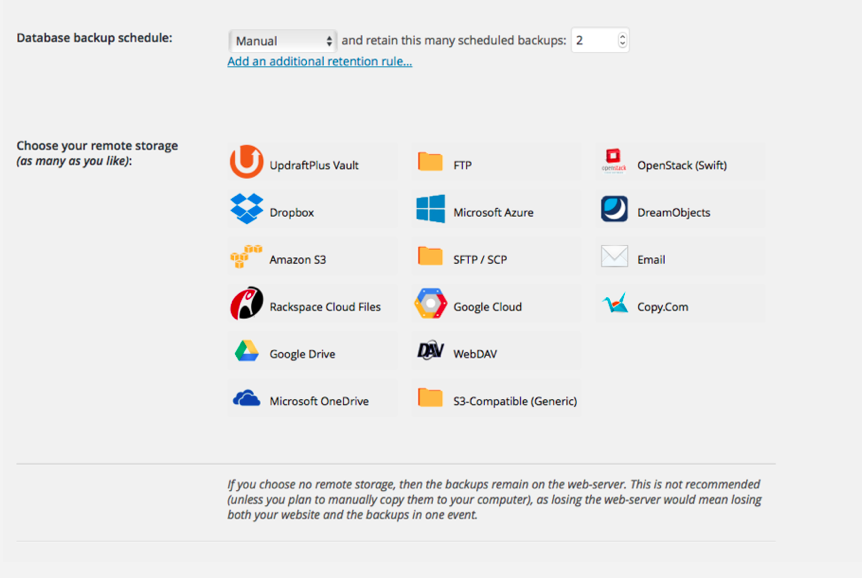 Simply put, UpdraftPlus backs up your website. You can back it up locally to Google Drive, DropBox, and other valuable options even your email. Backing up your website can save your a**. Accidentally click a button you shouldn't have or ran a better search replace on your email? Click one button in UpdraftPlus to return your website to it's last version before your mistake. We all make mistakes, but when you have that "OH S***" moment, it's nice to have the option to go back in time, erase it, and pretend like it never happened.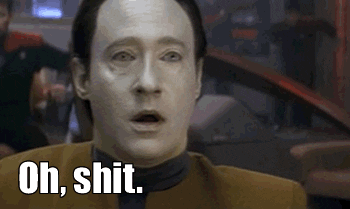 I no longer use UpdraftPlus because I take daily backups through my hosting plan, but this is an excellent solution if you don't host with me.
9. Kinsta Cache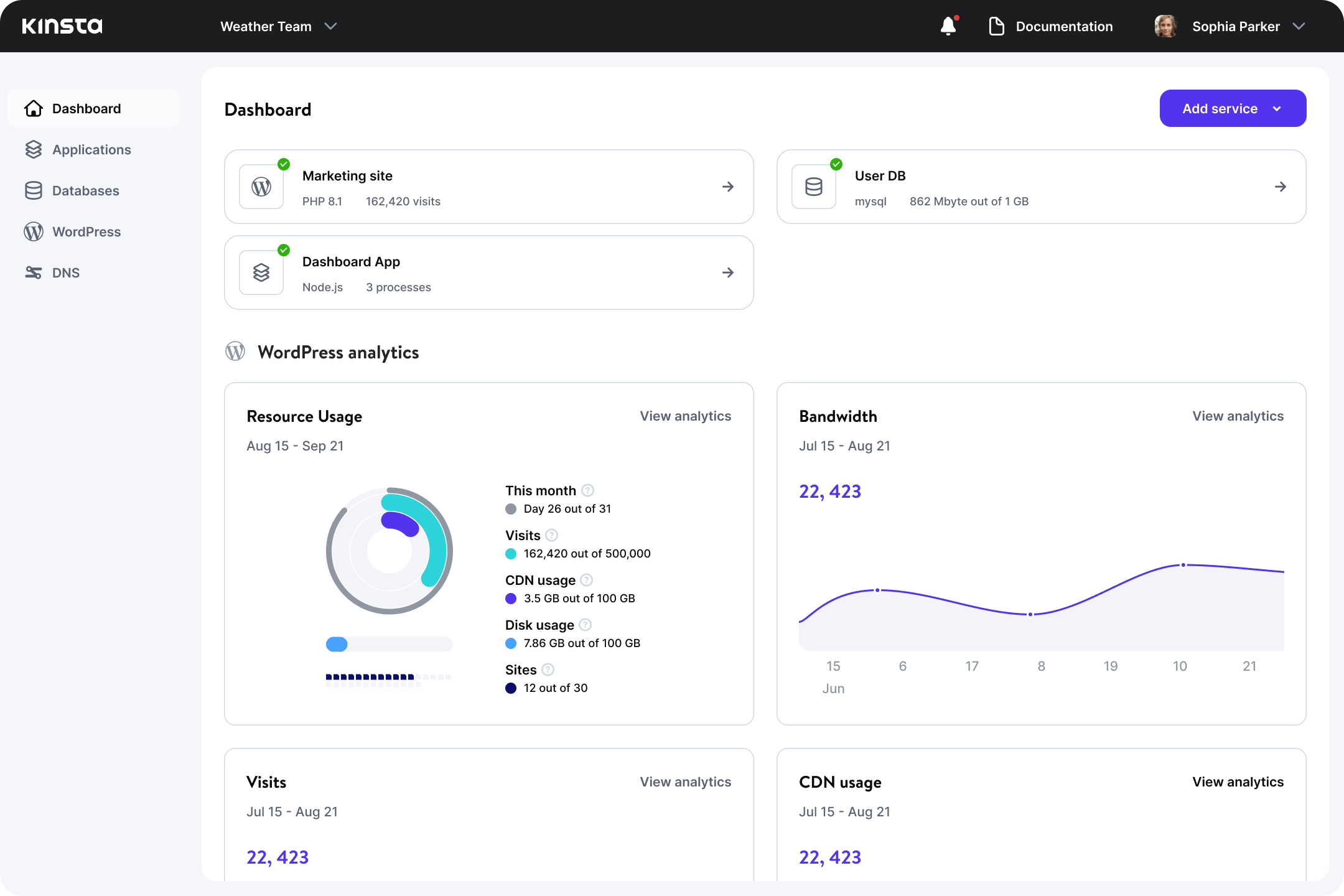 Guess what? I don't use WORDPRESS caching plugins at all. So this isn't technically a plugin.
That's right! If you host your site with Kinsta + Snowmad, you don't need to download any complicated and confusing caching plugins. You can finally stop looking for the "best caching plugins of 2023" and focus on other things. I love Kinsta because if there is ever a security issue or plugin corruption, I get an email immediately after their developers discover it.
10. Duplicate Post
The last plugin on our list could be more exciting, but it is noteworthy and saves time. Simply put, Duplicate posts allows you to clone posts, pages, and other things in your W.P. database to save you time from recreating or re-customizing options. It ain't much, but it's honest work.
Looking for more plugins? We recommend using 7-10 plugins for your site but understand this isn't possible for D.I.Y. small business owners.
WordPress is the most widely-used CMS.
| | | |
| --- | --- | --- |
| CMS | Websites (% of total) | Websites (number)* |
| WordPress | 43% | 810 million |
| Shopify.com | 4.1% | 70 million |
| Wix.com | 2.3% | 43 million |
| Squarespace.com | 2% | 38 million |
| Joomla | 1.6% | 30 million |
So it's no wonder developers have made so many plugins for WordPress!
Depending on your business, you may only need to use some of the WordPress plugins and tools mentioned in our list. However, it is common for our readers to end up using at least 15-18 solutions that we have mentioned. Keep reading if you want to see more plugins!
HubSpot
The HubSpot WordPress plugin provides many powerful features that make it easier to grow your business. It is designed to be easy to use and requires no coding, making it accessible to all users. The plugin synchronizes with HubSpot's CRM and email system, which allows tracking leads, customer data, and other important information. Additionally, the plugin provides an easy-to-use form builder and customizable live chat and chatbot options, helping to improve customer engagement.
HubSpot recorded total revenue of $1.30 billion, up 47% compared to 2020. That alone lets you know how powerful and successful they are.
WooCommerce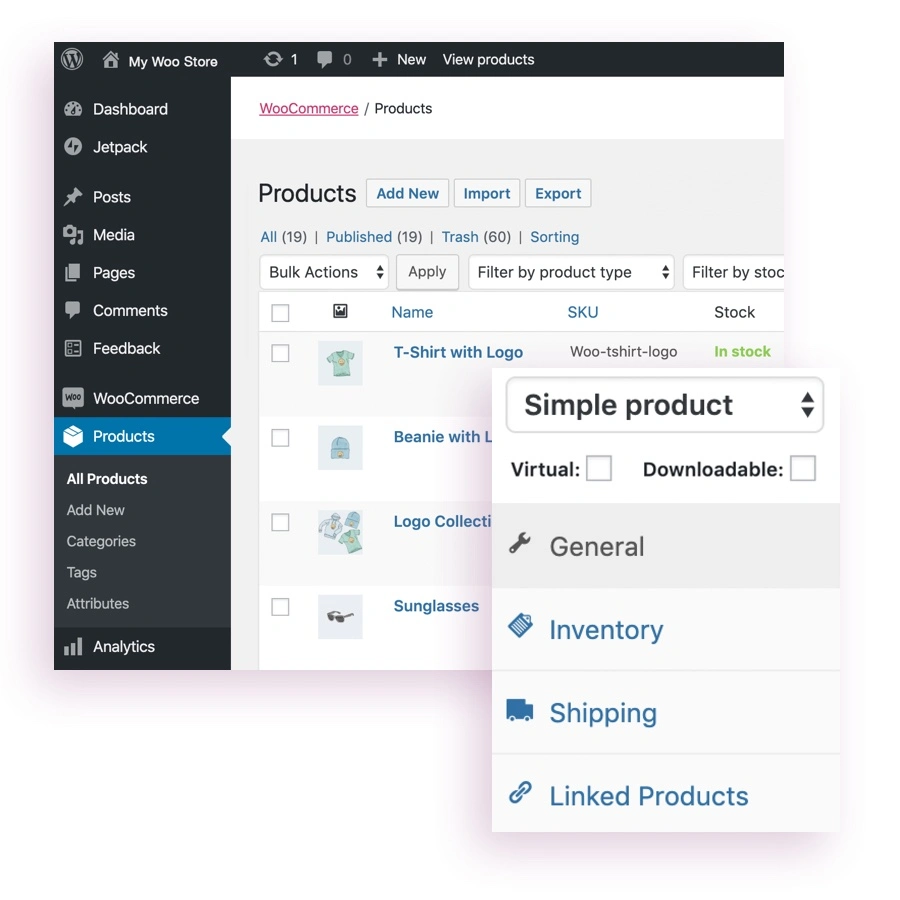 Woocommerce is the best eCommerce plugin for WordPress websites, boasting unparalleled customization and a range of powerful features for managing products, accepting payments, sending customer emails, and more.
Over 5,106,506 live websites are using WooCommerce.
With WooCommerce, you can extend the core plugin with thousands of free and paid plugins to fit your needs. It's trusted by millions of websites to run an online e-commerce store, and its high level of customization makes it an excellent choice for turnkey solutions and advanced setups.
23% of the market share goes to WooCommerce, 2nd behind Squarespace. *Source: BuiltWith.com
All in One SEO
All in One SEO (AIOSEO) is an all-in-one WordPress SEO plugin that optimizes your website for better search engine rankings. It allows website owners to easily audit their SEO from the dashboard, as well as customize different on-page SEO elements:
Keywords
Meta descriptions
Tich snippets
Headline tools
Additionally, it has features for local SEO, eCommerce SEO, and technical SEO like XML sitemaps, robots.txt, and canonical tags. This plugin is incredibly beginner-friendly, making it easy for anyone to improve their site's SEO.
4,109,806 websites use All-In-One SEO worldwide. *Source: BuiltWith.com
I prefer Rank Math, but this is a good alternative.
Elementor – Page Builder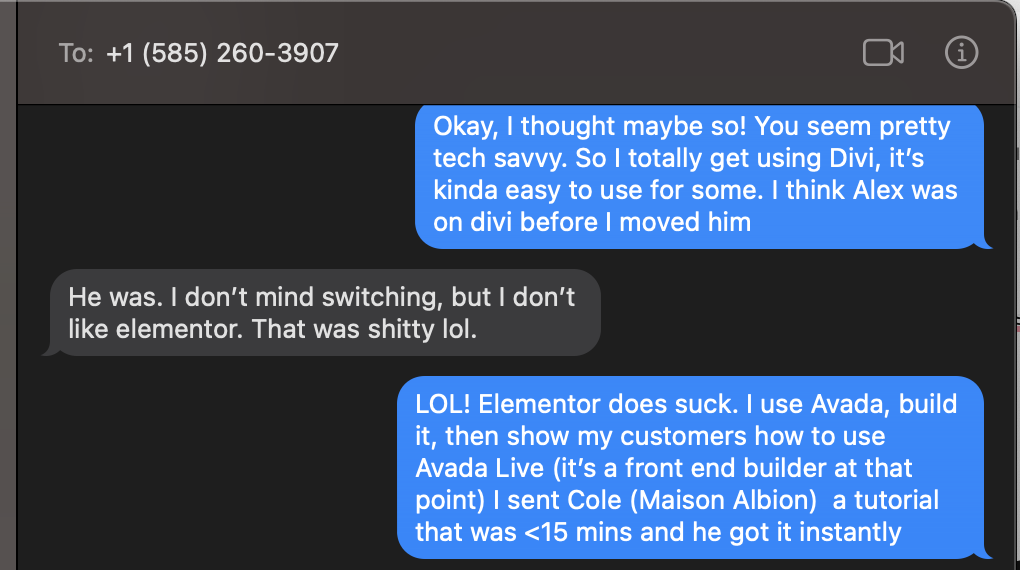 Elementor is a top page builder for the WordPress C.M.S. that allows users to craft beautiful and complex designs using a simple drag-and-drop interface and a live visual preview.
WordPress is used by 43.2% of all websites. Elementor is used by 8.1% of all websites.
Elementor Pro – the paid version – allows users to create an entire WordPress theme with the same drag-and-drop interface.
Elementor is a powerful WordPress plugin that provides users with intuitive tools to quickly and easily create stunning and functional websites. With over 5 million active installations, Elementor has become one of the most popular page builders ever created for WordPress. The free version of Elementor is packed with design and layout options to give users complete control over their designs. The Pro version adds features like an entire theme building, a popup builder, and a WooCommerce builder.
Easy-to-Use Templates and Web Pages
With Elementor, users can be something other than web development specialists to make all kinds of cool effects like background overlays, hover effects, and animations. Additionally, Elementor is:
Compatible with the Gutenberg editor and other WordPress plugins
Comes with more than 100 pre-made page templates to speed up the design process.
Avada or Elementor Templates?
I prefer Avada because it's easier to use and more customizable. My clients find it easy to edit their websites. I do not use the pre-made templates, though. I've had clients text and email me begging not to use Elementor.
W3 Total Cache vs. W.P. Rocket
W3 Total Cache is a one of the best WordPress plugins, plus it's free. It helps to speed up your website and improve its performance. By storing website content in the user's browser, W3 Total Cache reduces load times, increasing search engine rankings, user experience, and potential conversions. It also serves compressed and cached files that reduce the load on your server and improve overall site speed.
3,938,662 websites use W3 Total Cache across the world. *Source: BuiltWith.com
WP Rocket
W.P. Rocket is one of the best WordPress plugins but is premium. This WordPress caching and performance plugin helps you quickly implement many WordPress performance optimization best practices. It does this through the following:
Enabling caching and preloaded content
Minifying CSS and JavaScript files
Removing unused JavaScript
Lazy-loading images
GZIP compression.
These features combined make it much easier to ensure your site loads quickly and efficiently.
WP Rocket has been shown to reduce page load times by 63%. It may not be free, but the results are worth it, especially if conversions are on the line.
Although WP Rocket is a paid plugin and is more potent than W3 Total Cache, if you are looking for a free caching plugin to improve your website performance, W3 Total Cache is an excellent choice. It is easy to use and has many features, such as page caching, browser caching, and eCommerce optimization, which can help speed up your website and keep visitors coming back.
P.S. – I don't use any caching plugins on my hosting plan – it's all server-side caching which saves you time and headache.
WP-Optimize – Oh, yet another optimization plugin.
WP-Optimize is one of the best WordPress plugins for optimization. This essential plugin is for any WordPress site that wants to optimize its database for speed and functionality. It helps clean up extraneous database contents like auto drafts and spam comments, compresses images to speed up page load times, and enables caching to improve site speeds. With just the click of a button, this plugin drastically improves your website's performance and page load times, especially on mobile devices and over weak internet connections. WP-Optimize is also 100% mobile-friendly and can be translated into multiple languages, making it an excellent choice for international websites. 
Smush Image Optimizer
Smush is one of the best WordPress plugins for image optimization. This powerful WordPress plugin is designed to optimize, resize, and compress images for your blog. It does this automatically every time you upload a new photo to the WordPress Media Library without sacrificing image quality.
This helps to speed up your site's loading times, which is crucial for keeping visitors engaged. With Smush, you can compress up to 50 images with one click, enable lazy loading for offscreen photos, and get detailed analytics on your image optimization progress. Plus, it's free to use, making it an excellent choice for site owners looking to improve their website performance without breaking the bank.
I don't love that you must wait for 50 images to optimize before clicking again, which is why I use Short Pixel.
Akismet Spam Protection – Spam Comments Annihilator
Akismet is one of the best WordPress plugins for spam protection. This essential plugin can be used for any WordPress website for functionality, as it helps to keep spam out of your comment section.
According to Aksimet, they have kept 541,398,982,614 pieces of spam off the web, averaging about 7,500,000 per hour. Woah!
Developed by Automattic, the team behind WordPress.com, it works seamlessly with the WordPress comment system, analyzing comments and filtering out spam. It has a high accuracy rating and provides a range of additional features, such as displaying URLs and the number of approved comments for each user.
Are there any security plugins available for WordPress?
Yes, there are several security plugins available for WordPress. The best WordPress plugins for security are iThemes Security, which provides over 30 ways to protect your website from malicious access, including password expiration, two-factor authentication, reCAPTCHA, and malware scanning. Sucuri and Wordfence are other popular solutions offering comprehensive security features such as firewalls, malware scanning, and website hardening.
iThemes Security
iThemes Security is a comprehensive WordPress plugin that offers over 30 ways to protect your site and its users from cyberattacks. It provides:
Strong password enforcement
Brute force protection
File change monitoring
Security key management
Database backups
The Pro version also offers a website firewall and proactive monitoring.
This makes iThemes Security an ideal tool for WordPress users, ensuring their sites are safe against malicious activity. Furthermore, it allows users to customize security settings to their site type: a blog, an eCommerce store, or an online portfolio.
OptinMonster
OptinMonster is a powerful lead generation & conversion optimization plugin for WordPress that helps businesses convert abandoning blog visitors into subscribers. OptinMonster offers:
Drag-and-drop opt-in builder
Multiple campaign types
Exit-Intent technology
Seamless integrations with popular services
Detailed insights to improve your campaigns
OptinMonster is widely used and trusted, with 82+ million downloads, and has award-winning support. It is user-friendly and full of powerful features, so it's ideal for businesses of all sizes. OptinMonster is fantastic if you want to grow your email list, work on customization for your campaigns, and have more functionality.
Broken Link Checker
The Broken Link Checker plugin is a great WordPress plugin that monitors your website for broken or dead links. It works by scanning your website for any internal and external links and then notifying you if any are damaged or not working. This is an essential tool for website owners, as broken links can create a negative reading experience for users and negatively impact your search engine optimization (SEO).
P.S. – I use Rank Math to check broken links – it's bundled into this tool.
SeedProd
The purpose of the SeedProd WordPress tool is to provide users with an easy way to create beautiful and high-converting landing pages and web pages. It is an advanced page builder tool to help you build effective landing pages and web pages that convert visitors into leads or sales. It comes with the following:
Drag and drop builder
live previews
Block and templates library
Built-in maintenance and coming soon modes
Integrations with top email marketing providers
WP Subscribe Pro
WP Subscribe Pro provides an intuitive form builder with plenty of pre-made field options, allowing you to quickly customize your email subscription widget without any coding experience. Furthermore, you can choose where to place it on the page, set the trigger timing to alert users at the optimal time, acutely adjust the colors, and set popups to capture user attention.
This tool also offers freemium pricing with integrated customizations, making it accessible to all users.
WebSub – RSS Feeds
WebSub is a WordPress tool that helps to notify subscribers when blog posts are published. It works by pinging hubs like Google Reader and Google Alerts with information about the new content, letting subscribers know to check out the website.
Redirection – Directory Installation and More
The Redirection plugin is a free WordPress tool that manages 301 redirects and other redirects, keeps track of 404 errors, and tidies up any loose ends your site may have. This tool is handy if you are migrating web pages from an old website, changing the directory of your WordPress installation, or updating your site from HTTP to HTTPS.
P.S. – I use Rank Math for all my redirections, and it even creates automatic redirections.
EmbedPress – PDF Viewer
EmbedPress is a popular tool that makes it easy to embed PDFs into WordPress posts and web pages. It uses JavaScript instead of iFrames to provide a user-friendly viewing experience for your visitors. It offers a range of features:
Next/Prev buttons for navigation
download button (premium)
full-screen mode (premium)
An easy way to share content is via email.
With EmbedPress, you can customize the display size of the embedder and the toolbar location and even add copyright information and other custom headers and footers.
WordPress Plugins for Affiliate Marketing
AffiliateWP is an easy-to-use, reliable WordPress tool with all the affiliate marketing tools you need to grow your business. It lets you track your affiliates and referrals from within your WordPress dashboard and includes powerful features such as Affiliate Tracking, Integrated Payouts Service, Affiliate Coupon Tracking, Affiliate Area, and Affiliate URLs. AffiliateWP takes all the hassle out of affiliate marketing, starting at $149.50/year. You can set up a full-featured affiliate program for your eCommerce store or membership site with just a few clicks.
The Events Calendar
The Events Calendar plugin is an excellent choice for event and RSVP management. It's the most popular event tool at WordPress.org, with over 800,000 downloads. It has a 4.5/5 rating and enables users to add unlimited physical and digital events while showcasing them on stylish calendars. The tool lets you set up recurring events and link them to specific venues and organizers. It is also integrated with the Event Tickets tool, allowing for free or paid event tickets. The tool offers advanced features such as Google Calendar and iCalendar compatibility, Google Maps integration, and more. It is free to use with a Pro version for $99.
What are the best practices for using WordPress plugins?
Invest in a high-quality WordPress hosting service.
A secure and reliable WordPress host is essential to running a successful website. It ensures your website is protected from attacks and runs smoothly and efficiently. High-quality WordPress hosting services provide increased security features and advanced performance optimizations, such as automated backups, advanced caching, and the use of monitored servers. It also allows for quicker loading times, improving your website's overall performance. Additionally, advanced hosting services provide you with the ability to easily migrate your website from one host to another, as well as the ability to restore your site from backups in the event of an emergency. All of these features make investing in a high-quality WordPress hosting service a worthwhile investment.
Identify your needs and find the best tool to meet them.
To find the best ones to meet your needs, you'll need to identify those needs first. Here's a step-by-step guide on how to do this:
Make a list of what you want your website to do, such as adding contact forms, improving SEO, increasing site speed, creating an online store, or offering email opt-ins.
Research the types and add-ons available for WordPress to determine which ones are necessary to meet the needs on your list.
Compare different options and add-ons to identify which is best for the desired task.
Consider the features and credibility of the tool before making a decision.
Check the compatibility with recent WordPress and PHP versions.
Download and add it to your WordPress site.
Test to make sure it works and meets your needs.
Following these steps will help you to find the best options to meet your needs and help your website run more smoothly and efficiently.
Be sure only to use trusted and up-to-date options.
To make sure a plugin is trustworthy and up-to-date, follow these steps:
Check the number of active installations on the WordPress directory.
Read user reviews to gauge its effectiveness.
Make sure it is compatible with the current version of WordPress and PHP.
See if it has been updated in the last three months.
Please evaluate the features offered to make sure they fit your needs.
Research the developer to ensure it is credible.
Consider alternative options, such as honorable mentions, for the best results.
Make sure the plugin is easy to use and understand
Install the plugin you want on a demo WordPress site and try it out. Ensure it is easy to install, navigate, and understand the pricing structure.
Compare the features and fine print of the plugin with other similar options. This can be time-consuming, but ensuring you get the best value for your money is essential.
Read customer reviews online to understand how it works in a real-world environment.
Contact the developers and ask any questions you may have. This is also an excellent way to see how responsive the team is and how well they will handle customer inquiries.
Once you understand the plugin better, check its stats (downloads, rating, notable features, etc.) to get an idea of its popularity and value.
By following these steps, you can be sure that the WordPress plugin you choose is easy to use and understand.
Make sure the plugin is updated regularly and has good customer support.
Updating a WordPress plugin should be done regularly to ensure that the plugin is up to date with the latest security patches, bug fixes, and feature improvements. To update a plugin, open your WordPress dashboard, go to the Plugins page, select the plugin you want to update and click "Update Now." Once the update is complete, test the plugin to ensure everything works as expected.
Customer support for a WordPress plugin should be handled quickly and professionally. All plugin developers should provide a support page or contact form so customers can quickly contact them. Additionally, developers should provide documentation and tutorials to explain how the plugin works and a F.A.Q. The page or a knowledge base to answer common questions. Finally, developers should be available to respond to customer inquiries promptly.
Check for positive reviews and ratings.
Using reviews and ratings to determine if a WordPress plugin is suitable for your needs is a great way to make an informed decision. Here is a step-by-step guide to help you do this:
First, do your research and compare the features of different options. Read the user reviews and ratings to better understand the plugin's performance.
Install the plugin on a test WordPress site and use it. Pay attention to the ease of installation, navigation, and pricing structure.
Read reviews from genuine customers to see how it performs in real-world use cases.
Contact the developers to ask questions and test how responsive and helpful they are.
Use a review plugin such as W.P. Review to help you add a great-looking review box to your review posts.
Analyze the reviews and ratings for the plugin to determine if it meets your needs.
By following these steps, you can use reviews and ratings to make an informed decision about choosing a WordPress plugin suitable for your needs.
Test the plugin on a test site before implementing it on your live site.
Testing a plugin on a test site can help you implement it on your live site by allowing you to compare each plugin's features and fine print and check online reviews from genuine customers. This provides invaluable insights into the usability of the plugin in real-world scenarios. Additionally, it helps to gauge the developers' responsiveness and readiness to help customers. Finally, it allows you to assess the performance impact of the plugin to ensure it won't negatively impact your site's speed and security.
Make sure the plugin integrates well with your existing WordPress setup.
Checking if a plugin integrates well with your existing WordPress setup can be daunting. However, it is essential to do so to ensure your website functions correctly. To make sure that a plugin is suitable for your setup, follow these steps:
Install the plugin on a demo WordPress site and try it out. Test the plugin's ease of installation, navigation simplicity, and pricing structure clarity.
Compare the features and fine print of each plugin.
Check online reviews from genuine customers to see how the plugin performs in real-world scenarios.
Contact the developers via email or another messaging platform to test their responsiveness.
Read tutorials and guides that discuss the plugin to acquire more information.
By following these steps, you can be sure that the plugin you choose is the right one for your WordPress setup.
Make sure the plugin includes any necessary security measures.
Choose a secure WordPress host: Choosing a secure hosting provider is the first and most crucial step to ensure the security of a WordPress site. Look for a hosting provider that offers malware scanning, secure backups, and other security features.
Install a security plugin: Install a plugin such as iThemes Security to ensure your WordPress site is secure from cyberattacks. The plugin provides more than 30 ways to protect your site and users, such as password expiration, two-factor authentication, reCAPTCHA, and malware scanning.
Implement server-side security: To further protect your WordPress site, implement server-side security measures such as a firewall and SSL certificate.
Monitor for malicious activity: Install a plugin such as Sucuri to monitor for malicious activity and prevent brute force attacks, DDoS, and XSS attacks. This plugin will also remove your blog from any blacklists and automatically remove any malware from your blog.
Stay current: Make sure your WordPress site is always up to date by regularly checking for available updates. This will ensure that any vulnerabilities in the code are patched, and your site is secure.
Make sure it's easy to cancel if you change your mind.
Avoid working with a developer that makes you jump through hoops to cancel your plugin.
Simple enough. If it's not easy to cancel, it's not worth signing up or using.
WordPress Plugins F.A.Q.tool
What are the best WordPress plugins for my website?
There are plenty of options if you're looking for the best WordPress plugins for your website. From contact forms and SEO optimizers to security and analytics tools, suitable options can make all the difference in how your website runs. Ultimately, the best options for your website depend on your individual needs and preferences, so it's essential to evaluate each to decide which ones are best for you.
What are the benefits of using WordPress plugins?
Using WordPress plugins can have numerous benefits for any website. First and foremost, they can add unique functions and features to a website, such as contact forms, image compression, SEO optimization, or email opt-ins. Additionally, they can significantly improve the user experience, leading to higher engagement and better chances of reaching a larger audience. Furthermore, they can help with monetization by providing affiliate marketing tools.
What is the difference between a free and a premium WordPress plugin?
The main difference between free and premium WordPress options is the cost and quality of the features and support provided. Free plugins are generally available without warranties, and their support is limited or not guaranteed. On the other hand, premium options usually offer higher quality features and better support, with a license that includes a limited warranty.
Freemium Plugins
Free options may be updated or maintained less often, leading to security and compatibility issues. Premium options, however, often come with additional features, better support, and regular updates. For beginner WordPress users, support from premium options may be necessary to set it up correctly. When choosing between a free or excellent choice, it's essential to consider the cost and quality of the features and support provided.
Are there WordPress Google Plugins?
I don't personally use plug-ins for Google Analytics or Search Console, but several are available, including Site Kit By Google and Translate WordPress with GTranslate.
How do I install and set up a WordPress plugin?
Installing and setting up a WordPress plugin is a relatively simple process that can be done in a few steps. Here is an easy step-by-step guide to help you get started.
Downloading and Installation
To install a free WordPress plugin, go to Plugins » Add New and search for the plugin name you want to install. Carefully review the results before downloading to ensure it is the plugin you wanted. Then click on the Install button.
To install a WordPress plugin in a zip file, go to the Plugins » Add New page and select the 'Upload Plugin' button at the top. Select the file, locate the zip file on your computer, and click the install now button. WordPress will upload the plugin, extract it, and install it for you.
Once the installation is finished, activate it before using it on your site. To do this, click the Activate button next to the plugin name.
After activating it, you may have to enter specific settings to customize it. You may find these settings in the WordPress admin menu or on a separate page in the admin area.
Once you have completed all the setup, you're all set!
What is the most popular WordPress plugin?
The most popular WordPress plugin is WooCommerce, a full-service eCommerce plugin covering everything needed to run a store, from managing products to accepting payments. It is the most popular eCommerce plugin and platform for online stores and can be extended with thousands of free and paid options.
What is the best WP plugin for SEO?
Looking for the best WordPress plugin for SEO? Plenty of options are available, but two of the most popular are Rank Math and All-in-One SEO Pack. Both offer powerful features to help optimize your WordPress website for search engine rankings.
How can I optimize my website using WordPress plugins?
It would be best to consider using free WP Optimize to optimize your WordPress website for speed and performance. WP Optimize will help you clean up your website's database by removing unnecessary data, reducing the strain on your server, and increasing your site's speed. It can also be scheduled to run automatic clean-ups, control which optimizations you run, and even trigger an automatic site backup if you use UpdraftPlus.
P.S. – We don't use any optimizations except Perfmatters, personally. That is because Snowmad Hosting takes care of many optimizations on the server side.
P.P.S. – Snowmad Hosting doesn't require or need any security plugins. We've never had a site hacked; if we did, we offer 100% free restoration.
What are the best caching plugins?
LiteSpeed Cache: Free option offers an intuitive interface to manage the site cache and advanced caching features.
W3 Total Cache: Speeds up your site and saves bandwidth by minifying HTML, JavaScript, CSS, and feeds. Free version available.
Hyper Cache: Open source option free of charge; users can expect regular updates filled with industry knowledge.
W.P. Super Cache: Another option to help customers with faster loading times.
What are the best image optimizer options?
Smush: This helps you speed up the website by compressing and optimizing images in WordPress. It also has an image lazy load feature.
ShortPixel Image Optimizer: This easy-to-use, efficient tool optimizes your images and reduces their file size, helping your site load faster.
EWWW Image Optimizer: This helps optimize, compress, and resize all your photos with a single click.
W.P. Smush: This helps reduce image file sizes, improve performance, and load your website faster by compressing and optimizing images.
Imagify: This enables you to reduce image file sizes quickly and easily without losing quality. It also offers three levels of compression to choose from.
What are the best WordPress plugins for email marketing?
Here are the best email marketing options:
Bloom: Offers over 100 email subscription templates and allows for targeted posts for email opt-ins, popups, fly-ins, and forms.
HubSpot: Automatically captures email and paper submissions from your site, integrated WordPress CRM, and live chat/chatbot/community resource page support.
What are the best WordPress plugins for social media?
Sassy Social Share: Free, highly customizable, large numbers of social media options
Grow Social Pro: Neat design, more advanced features, Google Analytics integration.
Social Snap: Dynamic pricing matches the number of sites you wish to install on
Social Warfare: Dynamic pricing matches the number of sites you wish to install on
Social Media Share Buttons: Over 200 different platforms, 1,000+ themes, plenty of display options
Smash Balloon: Impressive collection with many options for Youtube and Instagram, 4.9 ratings, active on over 1 million websites.
What are the best WordPress plugins for galleries?
Envira Gallery: Free, user-friendly, and powerful. This provides an easy-to-use drag-and-drop photo and video gallery builder, advanced tools, integrations with eCommerce, lightning-fast speeds, mobile-friendly, and social media integrations.
NextGen Gallery: Another popular option that offers an extensive collection of features and an intuitive interface.
Modula Gallery: An excellent option for photographers who want to showcase their work in an attractive and organized manner.
What are the best WordPress plugins for social sharing?
Sassy Social Share: Highly customizable, large numbers of social media options, free
Grow Social Pro: Easy to use, neat design, Google Analytics integration.
Social Snap & Social Warfare: Dynamic pricing to match the number of sites
Easy Social Share Buttons: Flexible share buttons, after-share actions, click-to tweets, on-image Pin buttons, social follow buttons, social chat integrations, and Instagram feed display.
What are the best WordPress plugins for coupons?
AffiliateWP – an easy-to-use affiliate marketing option that allows you to track and manage your affiliate program easily.
Easy Digital Downloads – Creates an eCommerce store with digital downloads and coupons.
W.P. Offers – Helps you create coupons and offers for your products and services.
Coupon Creator – This helps you create, manage and track coupons in WordPress.
W.P. Coupon – This helps you create, manage and track coupons and discounts for your WordPress site.
So there you have it. We're not much for outros (we like to get to the point), but if you found this article helpful but still think you could use a hand with your web design project, give us a shout!