Beartooth Basin Summer Ski Area, nestled in the stunning Beartooth Mountains, left an indelible mark (and a literal mark) on me. The summit's breathtaking views at 10,900 feet and the surrounding backcountry's untouched beauty added a sense of awe and adventure to my journey. And the backcountry access is pretty unbeatable. I'll share my experience at the ski area, plus my backcountry experience.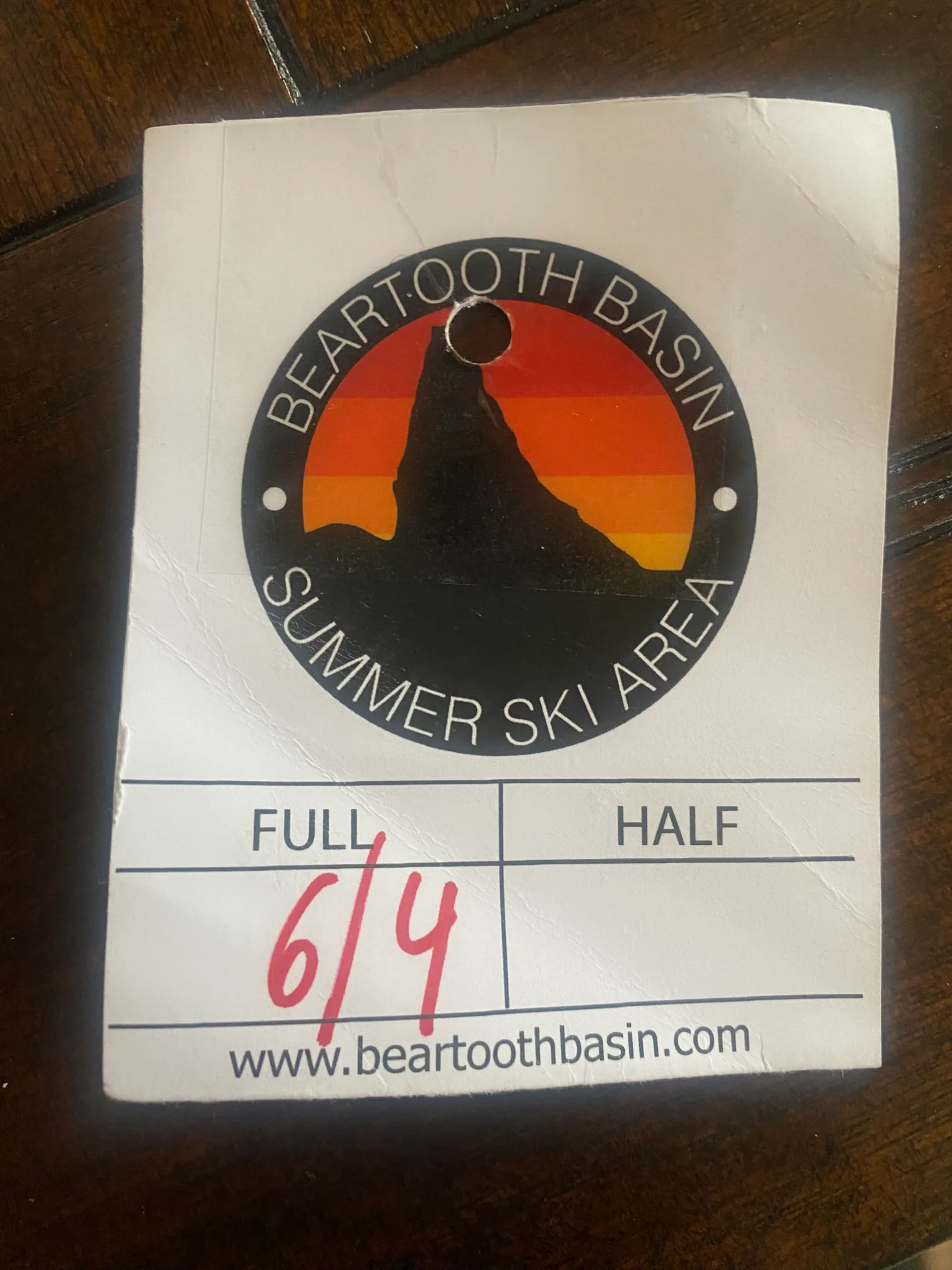 Key Features of Beartooth Basin Ski Area:
Beartooth Basin Ski Area is located in northern Wyoming near the Montana border in the Shoshone National Forest. It's about 26 miles from Red Lodge.
| | |
| --- | --- |
| Beartooth Basin Summer Ski Area | Details |
| Elevation | 10,900 feet above sea level |
| Vertical (Lift-accessed) | 1,000 feet |
| Skiable Area | 600 acres |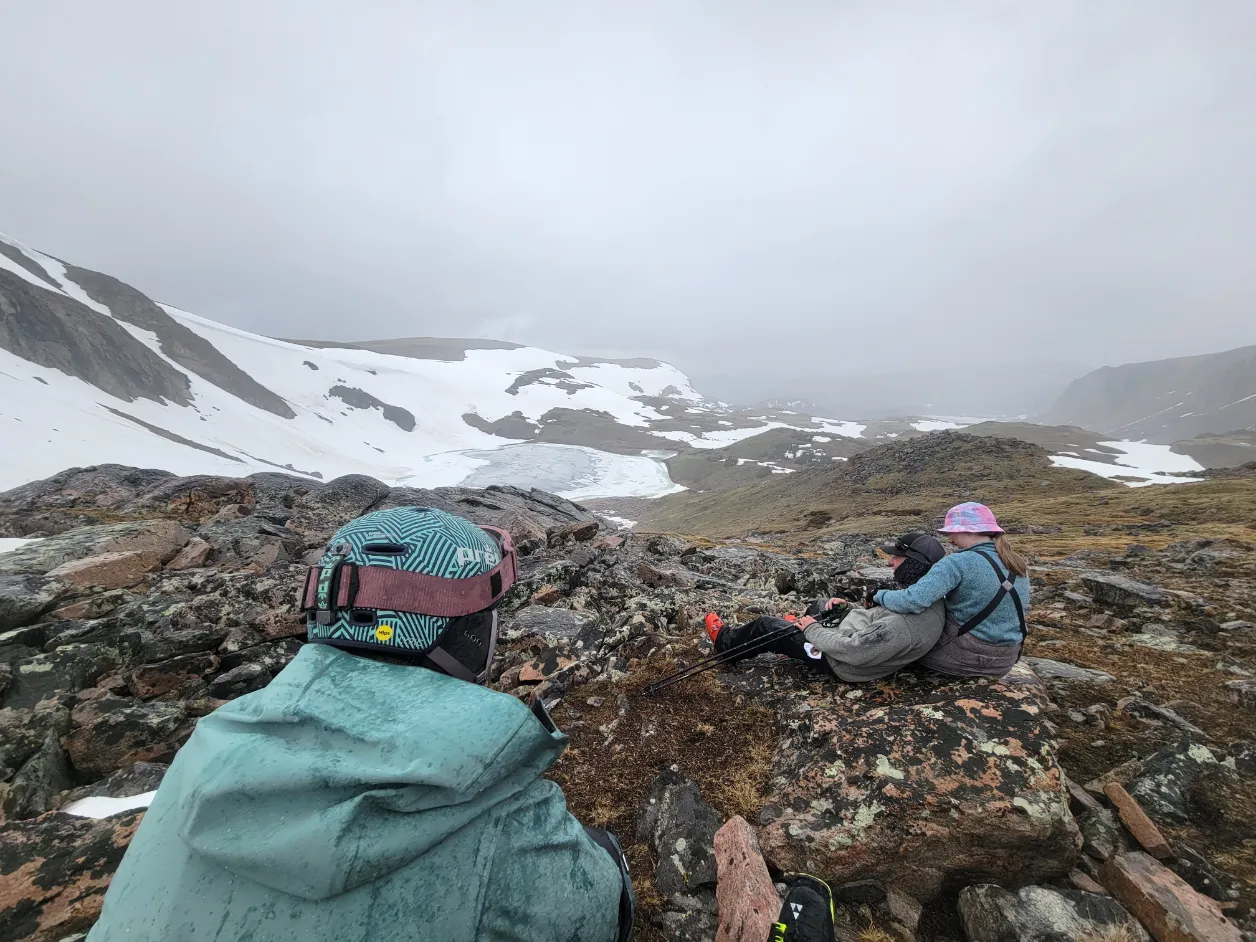 Beartooth Basin offers bowl-type terrain with nine designated routes and a new terrain park within the 600-acre designated ski area. *Some years, the lack of snow does not allow all the routes to be open.
It's steep, and conditions are super variable. The two pomas are not snowboard-friendly (because they are, too lol) but are manageable for 1-2 days. I left with serious bruises.
Parking is alongside the highway.
You must bring your own skiing equipment, including skis, boots, and poles, as no rental equipment is available on-site.
BYO food and beer.
Bring cash or a check to buy swag at the Airstream. They now sell tickets online.
You can camp, stay in Red Lodge, or stay at Top of the World.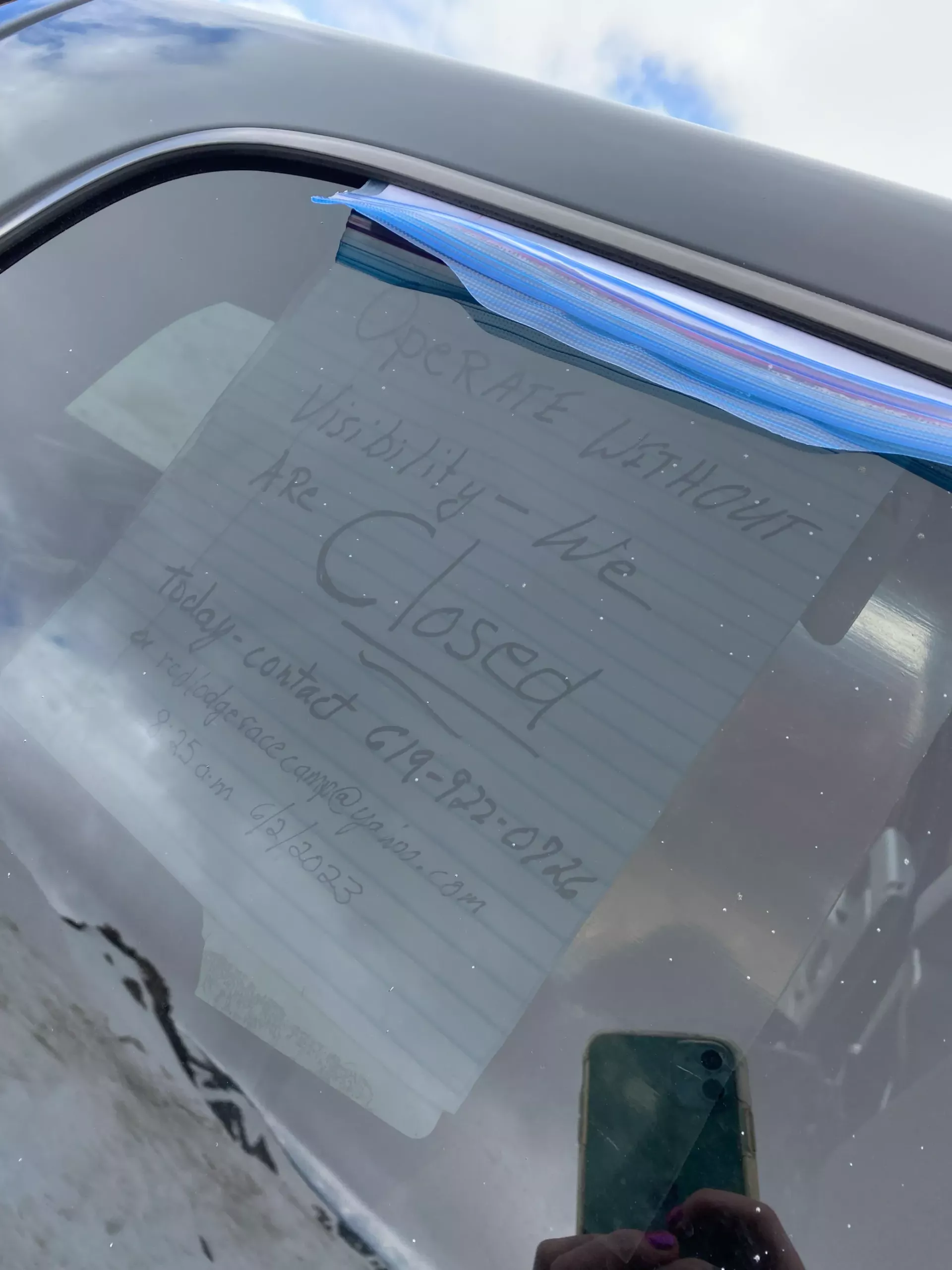 My Experience at Beartooth Basin
The first time we drove the Beartooth Highway from Red Lodge was magnificent *chefs kiss*. However, it became so foggy once we rounded Rock Point Vista that we could barely see the road.
Arriving just before nine, I decided to wait for the temperature to rise and clear the clouds and fog before getting my lift ticket (purchased online).
The lady at the ticket counter scanned me up and down and told me that I probably wouldn't make it up the lift and that there were no refunds. Great vibes to start the day!
She was somewhat right? On my first ride up, I fell off halfway but managed to ride back down and had no issues going all the way up again.
By the second day, my thighs were incredibly bruised, so I decided to sit out the last few hours and socialize instead. The pain of riding up wasn't worth it.
Not much terrain was open, but there were moguls and huge ice chunks to jump. Unfortunately, there was no terrain park this year.
The best part of skiing at Beartooth was the vibes. I met some cool folks from across the country. Spending 1-2 days skiing here is more than enough to capture the essence.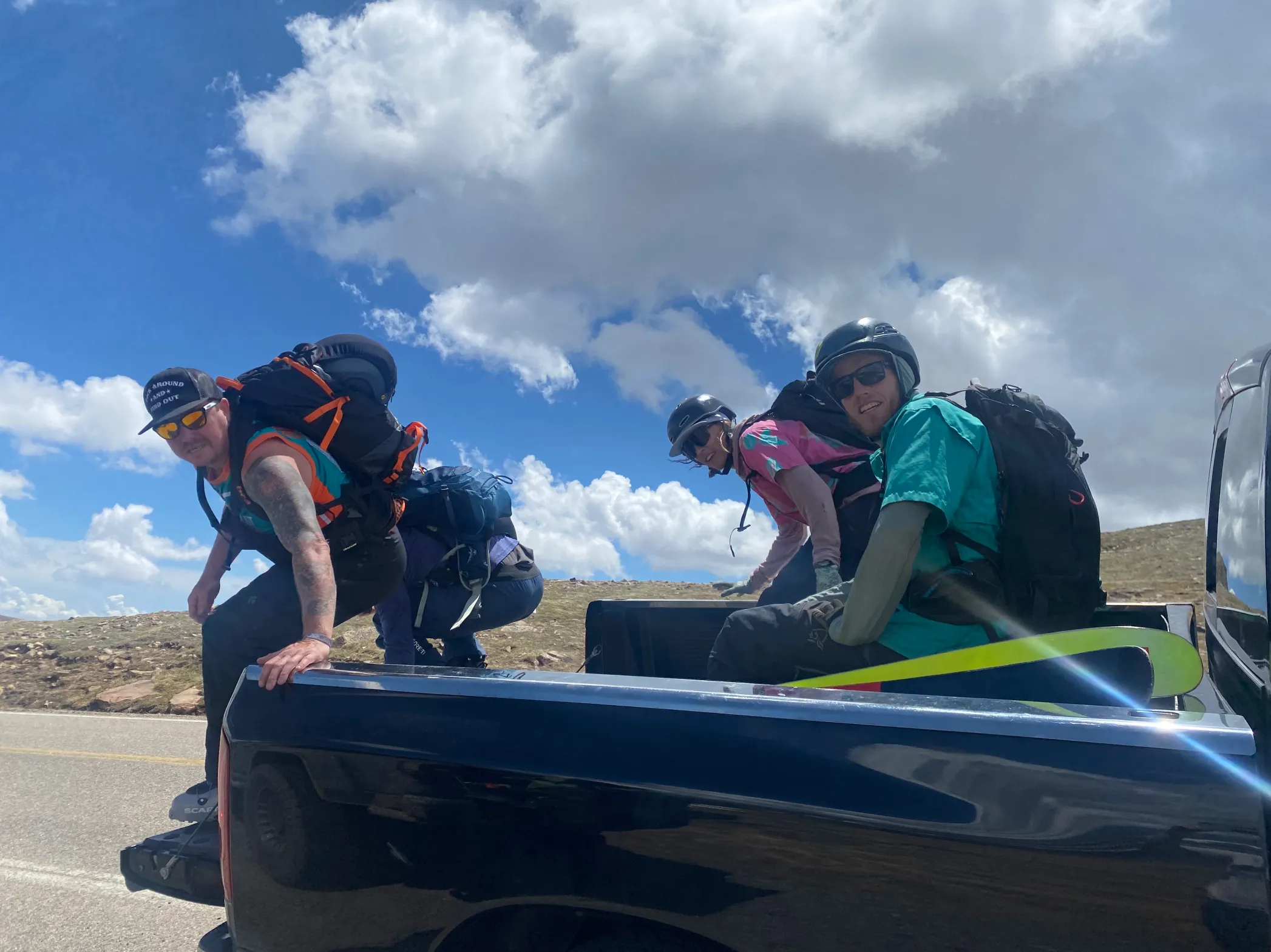 Backcountry Skiing
What I really enjoyed was the backcountry skiing. Jesse and I headed to scope some lines after we finished skiing on day two, and during our trip, we build a couple of booters and hitchhiked/booted out of a fun line. The most fun booter we built had a view of the actual Beartooth. Of course, getting speed and trying to build features in mushy weird snow is not the most ideal, but it was a lot of fun.
We also skied a line not too far from our booter. After scanning the line, we hitchhiked up on the back of a pickup truck, then hiked to it, and rode down slowly one by one. The views were the highlight. Once at the bottom, we booted back out. Then we took some other skiers to the top and continued our journey.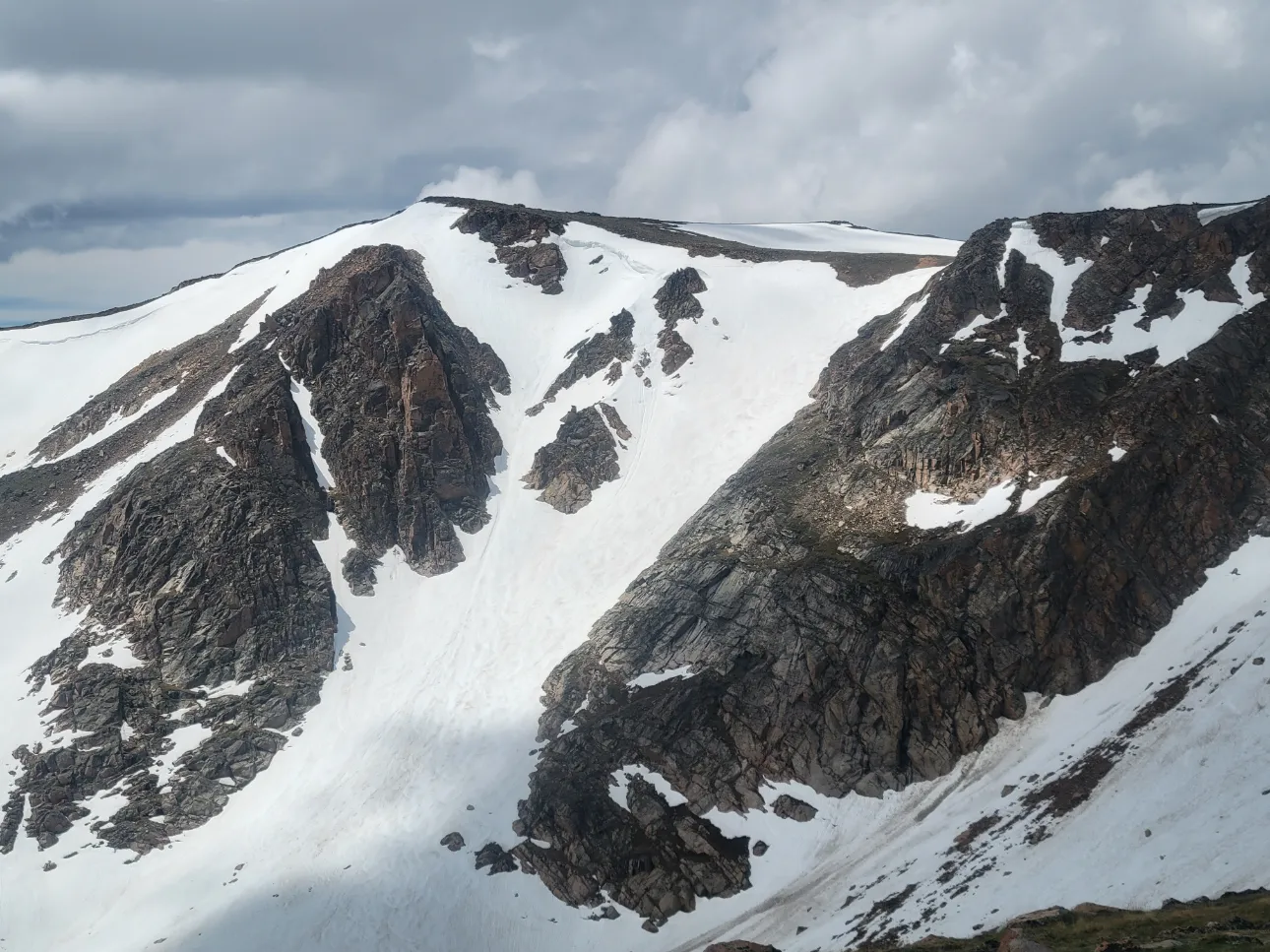 If we spent more time there, there were bountiful lines to ski. There is plenty of hike to terrain, even at the Beartooth Basin Ski Area. So, not a ton of beta here, other than there are at least 4-5 awesome spots to hitchhike or hike to. Don't bother bringing your skins. The best way to get your beta that year is to scope the lines yourself because the snow conditions and snowfall vary.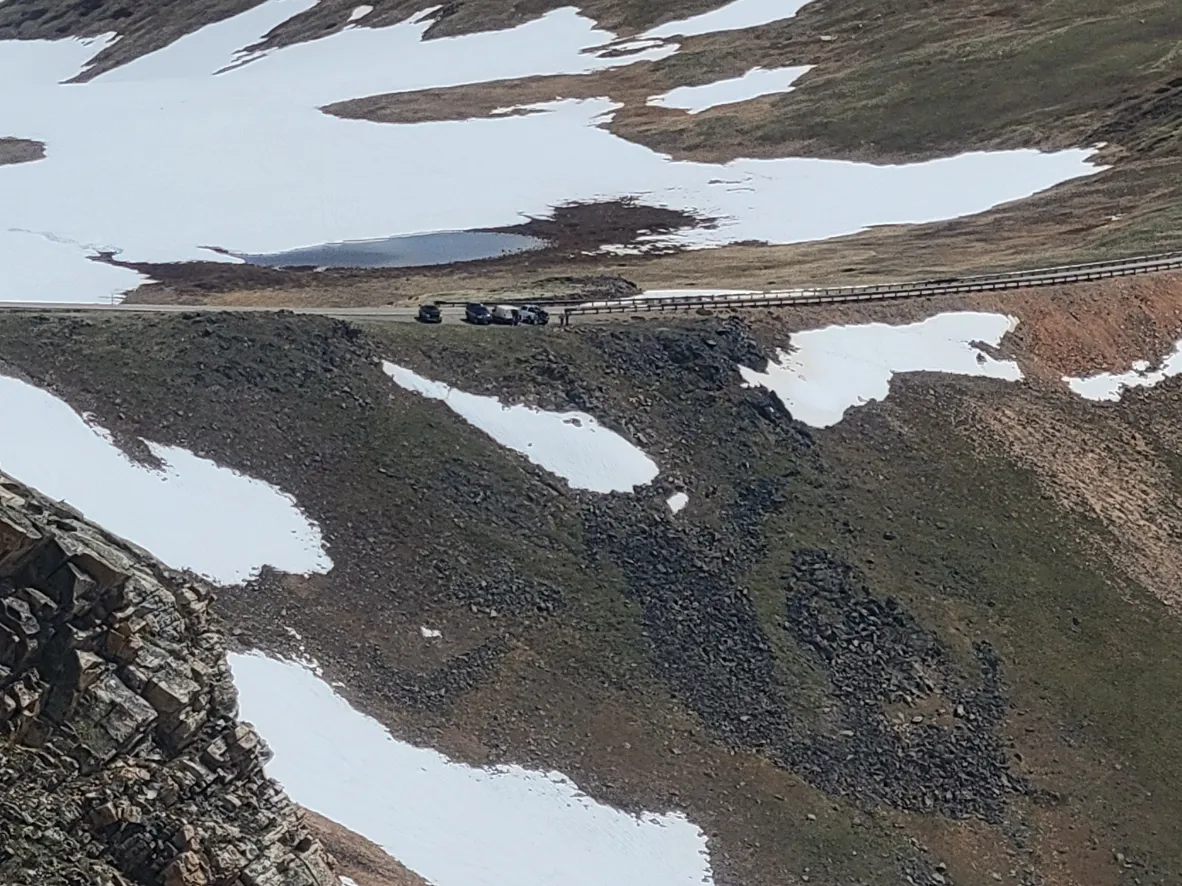 Disclaimer: Avalanche Safety Reminder
While exploring Beartooth Highway, it's crucial to prioritize avalanche safety, even during the summer. Remember to be equipped with essential avalanche gear such as a beacon, shovel, probe, and other necessary equipment. Stay informed about current conditions, obtain proper training, and exercise caution when venturing into the backcountry. Shit can get really sloppy by the afternoon, so make sure to go one at a time and take extra precautions.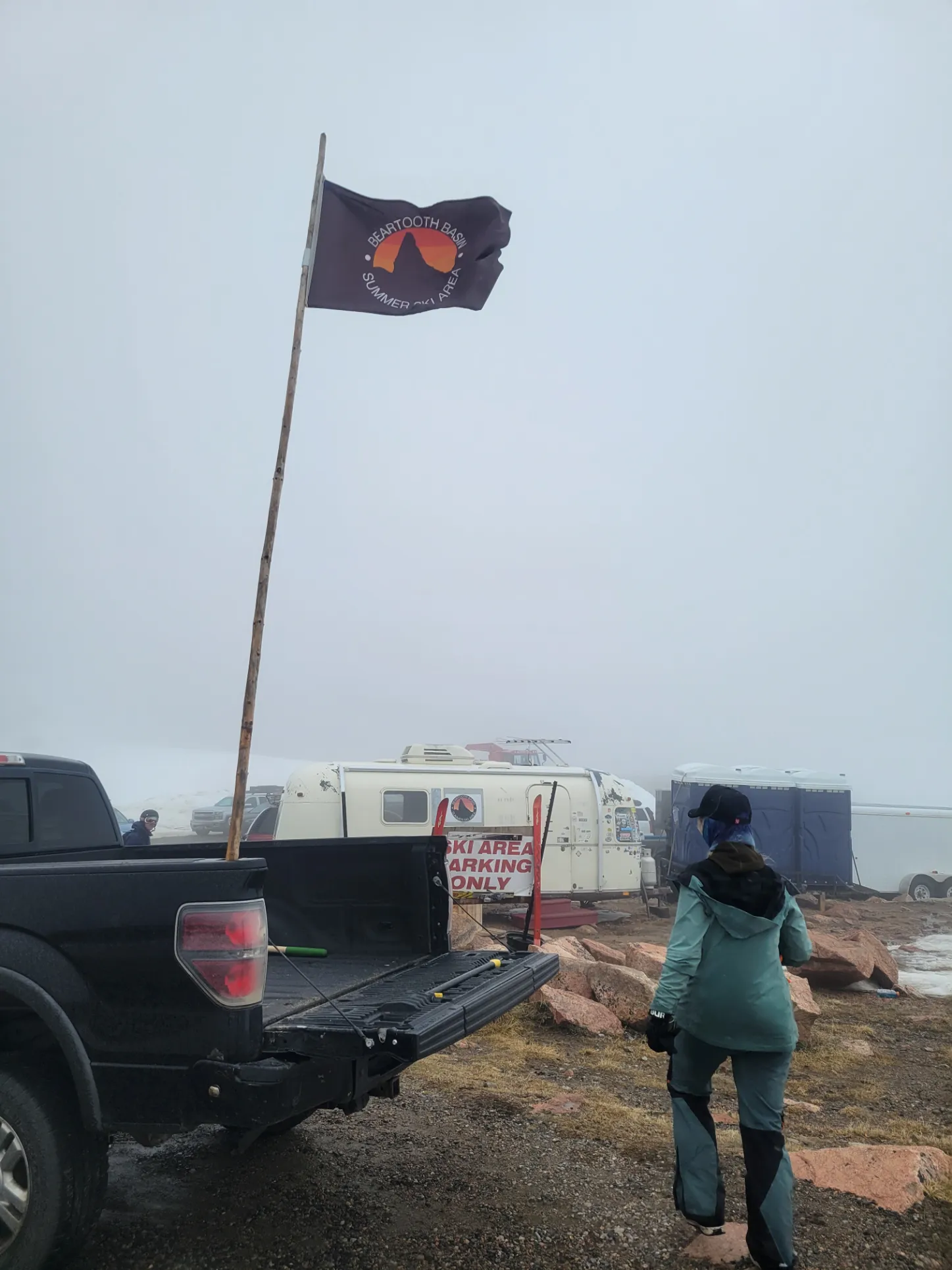 | | |
| --- | --- |
| Lift Ticket Cost | Price |
| Full-Day Pass | $50 |
| Half-Day Pass (space permitting) | $30-40 |
| Season Pass | $395 |
Operating Times

Time

Late May to Mid-July

Varies

Typical Hours:

9:00 am – 3:00 pm

Operating times can vary based on external conditions, day of the week, school holidays, and public holidays.

As of 2023, closed unless they get more snow. They were closed in 2022 due to a lack of snow.

Stay updated through their Instagram for the latest information.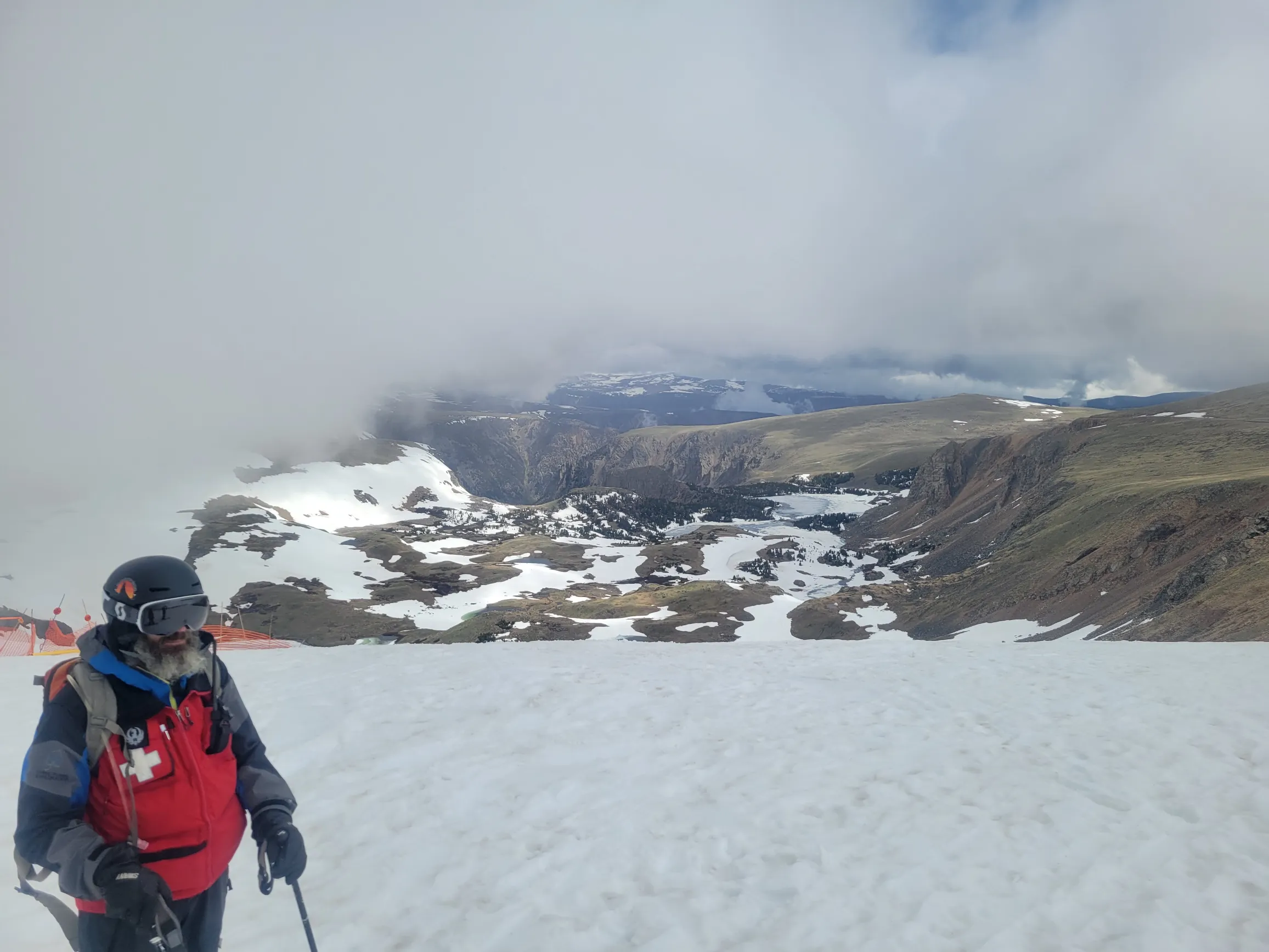 History of Beartooth Basin Summer Ski Area
Year

Milestone

1960s

Established as The Red Lodge International Ski and Snowboard Camp, an Alpine Ski Racing summer training ground

Transitioned from exclusive use to the public

Majority ownership transferred to a new ownership group

2002 & Beyond

Sustained by a shareholder group since 2002 with some improvements/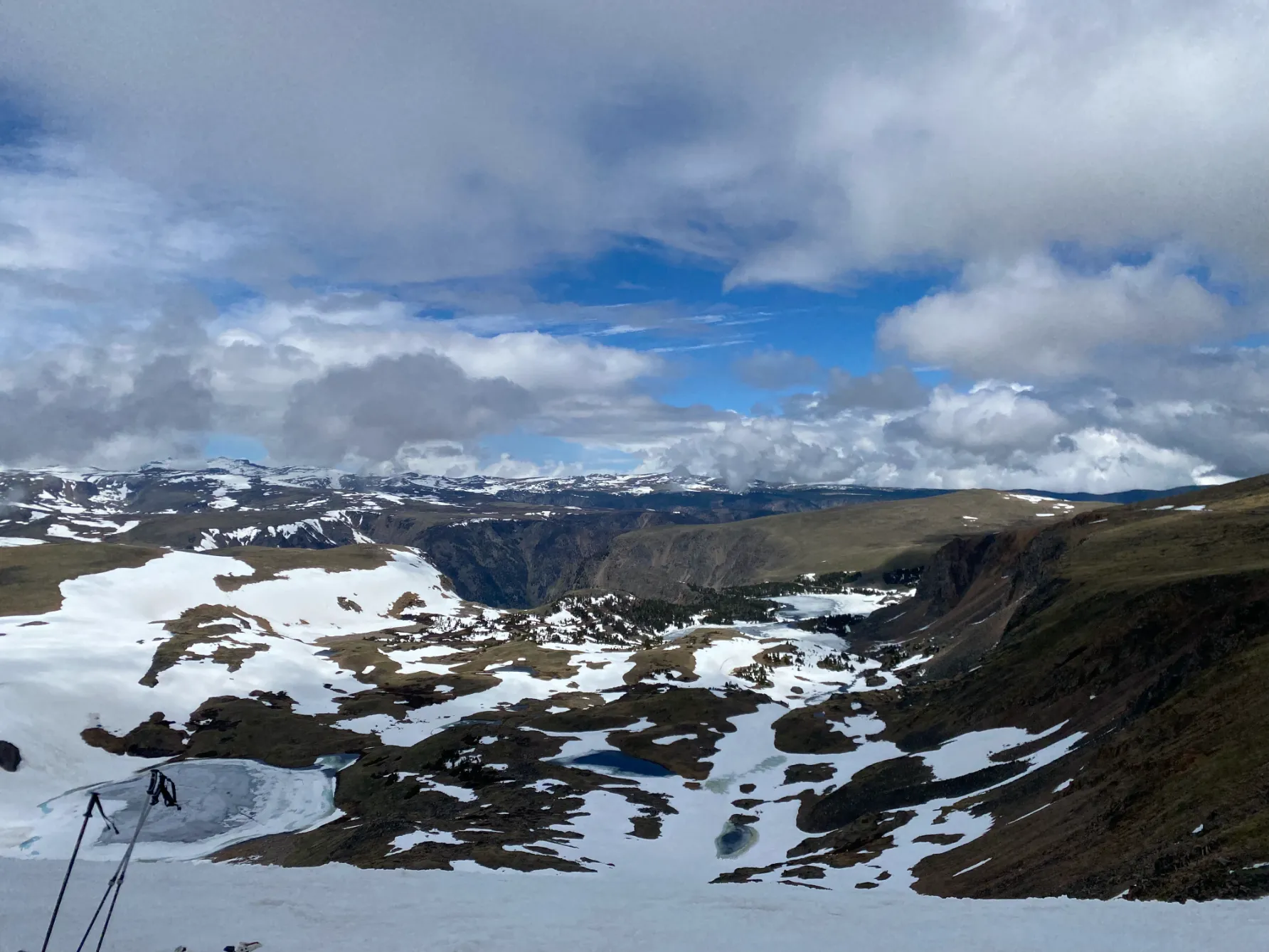 Ski you later!
I hope you found the beta you were looking for and can use my experience at Beartooth Basin and Beartooth Highway to make yours more memorable. As always, safety first, and have fun out there!